Experts have hailed the discovery by scientists at the University of Bonn, in Germany, as a major step in the fight against the crippling neurodegenerative disease.
Germany's top court has ruled that the current method universities use to allocate places for medical studies violates equal opportunity laws. The federal government is to regulate the criteria used for offering places.
There was one message which overshadowed all discussions at the 5th Global Conference on Cyber Space (GCCS) in New Delhi in November 2017: Instability in cyberspace is as dangerous as climate change. With four billion Internet users and five trillion dollars annually in digital transactions, instability in cyberspace has the potential to ruin the world.
GCCS is a high-level ministerial meeting with broad multistakeholder participation. The conference was initiated by the former British Foreign Secretary William Hague during the Munich Security Conference (MSC) in February 2011 and became known as the "London Process." The London meeting was followed by conferences in Budapest (2012), Seoul (2013) and The Hague (2015). An outcome of the process is, inter alia, the establishment of the Global Forum on Cyber-expertise (GFCE) which presented its first report in New Delhi.
Disagreement among Governments
The GFCE collects best practices how cybersecurity can be promoted. The reality is that numerous governments preach cybersecurity, but practice policies, which undermine it. There is broad agreement that security and stability in cyberspace is an issue of first priority on the world's policy agenda. However, there is an even broader disagreement on what to do. In the absence of an intergovernmental agreement, states have entered into a cyber arms race without any clue about the unintended side-effects of their activities. This is dangerous. Is there any hope to stop the swinging pendulum?
Cybersecurity has been on the agenda of UN negotiations for more than a decade. One effort, which was seen by many groups as a right step into the right direction to reduce the risks of cyber-confrontation, was the formation of a so-called "UN Group of Governmental Experts" (UNGGE). The small group, operating under the 1st Committee of the UN General Assembly, produced in 2013 and 2015 two consensus reports, which introduced a number of confidence-building measures in cyberspace (CBMCs) and recognized that international law and the UN Charter are relevant both offline and online.
But in 2017, when the 5th UNGGE tried to go one step further by digging deeper, the time of consensus was over. The group was unable to agree on how international law has to be applied in cyberspace, what a cyberwar is, whether a cyberattack constitutes an act of aggression (which would trigger Article 51 of the UN Charta, that is the right to self-defense) and how the question of attribution could be answered.
The issues are complicated, no doubt. But the intergovernmental disagreement emerged not as a result of the complexity of the issues. It was the absence of the political will to agree.
In New Delhi, five members of the 5th UNGGE were sitting on one panel, but they spoke different languages. Nobody said that the failure of the 5th GGE is the end of the story. Cybersecurity remains on the table of global diplomacy, and the issue will not go away in the years ahead of us. However, there is no plan how to revitalize the broken process. Mutual mistrust and hidden agendas are blocking sofar any effort to find the way towards the reset button.
Should there be a 6th UNGGE or a body with all 193 UN member states? Should there be a new process independent from the UN (like the one on climate change)? Would it be helpful to include — on a consultative or collaborative basis — non-governmental stakeholders? Would it be more successful to re-start "small" with regional arrangements in Europe (via the OSCE), Asia (via ASEAN) and the Americas (via OAS)?
Thinking out of the Box
The gap between the inability to do anything and the need to do something is growing. To rescue the situation, one has to bring new steam to the process and to think out of the box.
When the Dutch government, after the GCCS in The Hague in April 2015, started to investigate the usefulness of the creation of an independent commission to look into the broader options to strengthen cyber-stability, it got a broad positive response. After a short preparatory phase, the Dutch foreign minister Bert Koenders used the Munich Security Conference (MSC) in February 2017 to announce the establishment of a new "Gobal Commission on Stability in Cyberspace" (GCSC), chaired by the former foreign minister of Estonia, Marina Kaljarund, with a mandate to support policy and norms coherence related to the security and stability in and of cyberspace.
The formation of independent commissions to investigate options how to deal with burning policy issues is not new in the recent history of global diplomacy. In the 1970s the Palme Commission and the Brandt Commission, chaired by former prime ministers from Sweden and Germany, paved the way for disarmament agreements in the 1980s and the formulation the Millenium Development Goals in the 1990s. In the 1980s, UNESCO's McBride Commission and ITUs Maitland Commission, chaired by two former ministers from Ireland and the United Kingdom, helped to open our eyes to understand better the role of media and communication technology in the information age. In 2002 the Cardozo Commission, chaired by the former Brazilian president, recommended to include civil society in global policymaking, opening the door for what we call today "the multistakeholder approach."
Even in the Internet world, full of experts of every color, the formation of "Independent Commissions" was useful. The Ilves Commission, chaired by the former President of Estonia, recommended in 2014 the completion of the IANA transition to strengthen ICANN as a truly independent global steward of the critical Internet resources as domain names, IP addresses, Internet protocols and root servers. And it was the Bildt Commission, chaired by the former Swedish prime minister, who told the world in 2016, that the only way, to avoid a worst-case scenario for the future of the Internet is an engagement into multistakeholder governance processes and mechanisms.
With this background, the expectations for the Kaljarund-Commission are high. Will it be able to contribute to global arrangements, which keep the Internet free, open and secure?
First Step: Protecting the Core of the Internet
The commission has 27 individual commissioners, most of them former ministers, CEOs, board members, retired professors and technical experts representing all stakeholder groups from all parts of the world (see a full list of Commissioners here.
It is a unique pool of knowledge, experience, and wisdom. With such an expertise, the outcome of the deliberations of the commission, which acts in an open environment, closely linked to the community by having meetings back to back to big Internet community meetings around the globe, supported by a research team and a governmental advisory network, the GCSC has the potential, to become a trusted source of inspiration for global Internet policy making in the 2020s.
In its mission statement, the GCSC has stated: "We have reached the end of a 25 year period of strategic stability and relative peace among major powers. Conflict between states will take new forms, and cyber-activities are likely to play a leading role in this newly volatile environment, thereby increasing the risk of undermining the peaceful use of cyberspace to facilitate the economic growth and the expansion of individual freedoms. In order to counter these developments, the GCSC will develop proposals for norms and policies to enhance international security and stability and guide responsible state and non-state behavior in cyberspace. The GCSC will engage the full range of stakeholders to develop shared understandings, and its work will advance cyber stability by supporting information exchange and capacity building, basic research, and advocacy.
The commission is supported by a secretariat formed by the Hague Center for Strategic Studies and the East-West Institute, directed by Alexander Klimburg with Bruce McConnell as co-chair.
So far the Commission had meetings in Tallin (June 2017 back to back to CyCon), Las Vegas (July 2017 back to back to Black Hat) and New Delhi (November 2017 back to back to GCCS). It has started an independent research program based on open calls for proposals. First research papers were discussed during the recent New Delhi meeting.
In New Delhi, the GCSC Commissioners issued a "Call to Protect the Public Core of the Internet." The declaration urges state and non-state actors to avoid activity that would intentionally and substantially damage the general availability or integrity of the "public core" of the Internet. The Commission believes that the stability of cyberspace is essential for the good of humanity now and into the future.
"In an ideal state, every citizen in the world should be free to enjoy, with confidence and peace of mind, the positive impacts of cyberspace," commented Marina Kaljurand, GCSC Chair. "Unfortunately, we are not there, yet. Significant cyber incidents are on the increase, and mitigation will require diligent action from all stakeholders, including especially governments and the private sector. This document underscores collaboration, restraint, and protection of the public core, all of which will pave the way for greater security and stability in cyberspace." Incidents such as those affecting the Internet domain name system, forging a widely used software validation certificate, and corrupting certificate authorities provide examples of the potential disruptions that could generate widespread consequences for Internet users around the world.
During the forthcoming 12th Internet Governance Forum (IGF) in Geneva, December 17, 2017, the GCSC will have a Public Hearing where the proposed norm will be discussed with the broader Internet community.
At its next meeting, scheduled for January 2018 in Lille (France), the commission will also discuss, how cybersecurity issues are interlinked with the issue of digital trade and human rights and whether a more holistic approach is needed to find specific solutions for the myriad of complex issues in the borderless Internet Governance ecosystem.
Do not boil the Water, build Bridges
One should not forget, that the Internet is just a neutral enabling technology. It can enable the implementation of the UN Sustainable Development Goals (SDGs) until 2030. But it can also enable a cyberwar with lethal autonomous weapon systems (LAWS) which could pull humankind into a doomsday scenario. It is dangerous to boil the troubled water. There is a need to build bridges.
It is never too late to move from the banks of confrontation to the banks of collaboration. The Commission has a mandate for three years. Its final report with recommendations is expected for spring 2020. A lot of today's controversies will be probably "water under the bridge." But the key question is what happens in those three years on the bridge. How the global intergovernmental and multistakeholder wrestling on the "bridge over troubled water" will be played out? Will we move forward towards a world with one free, open and secure Internet in stable cyber-spaces, or will we walk back into a fragmented Internet with unstable cyber-places?
Three years is not such a long time. A new decade, the 2020s, always offers an opportunity for a new beginning. To avoid to be blamed to have missed opportunities, one has to start thinking out of the box now.
Written by Wolfgang Kleinwächter, Professor Emeritus at the University of Aarhus
[Namibia Economist] Tangeni Kambunga from Walvis Bay is the first Namibian to complete the Masters degree in Global Logistics at the Kühne Logistics University in Hamburg, Germany.
Blog
The A Soul for Europe Conference 2017 in Berlin presented a multi-facetted programme that aimed at bringing civil society and politicians in a dialogue on how to take responsibility for the European project.
Starting the conference with a public debate, representatives from the political and the cultural field debated the fact that above all the citizens as well as the cities and regions should take an active part in Europe.
As Karl-Heinz Lambertz, President of the Committee of the Regions, put it "Europe is not Brussels. Europe is where you live!" The Mayor of Cluj, Emil Boc, who succeeded in gathering all kind of communities in his city for the candidacy of a European Capital of Culture disclosed his professional secret: "All politics is local. Let people participate in their municipalities and trust will increase for the political system at large."
To activate the cities in an european sense is what Volker Hassemer, Chairman of Stiftung Zukunft, is aiming at: "The national level does not give the support we expect. Therefore, we in the cities and regions must assume our own responsibility – especially in Germany."
Arts and Culture could be a good way to do so; especially when it comes to the populist and anti-European influence that can be observed in the public sphere. Author Juan Gabriel Vasquez claims that we have to rediscover the European Narrative and that we need more humanities in universities to counter fake news, propaganda and alternative facts.
The second day of the conference with around 250 participants kicked off with two key note speeches of Karl-Heinz Lambertz and Juan Gabriel Vasquez confronting the cultural perspective with the view of a politician.
After Lambertz' emotionally pointed out that Europe only has a future if it becomes more than a single market, since "you can't fall in love with a single market". Vasquez called out to the journalists, artists and people from the cultural sector in the audience: "We must take control of the story again. We must put the literary word back in the centre of our lives."
In some of the overall ten workshops participants discussed ways to create a Europe from the bottom-up. Among the hosts of the workshops were political and cultural representatives from Georgia (Minister for European integration Victor Dolidze), from Serbia (Activists from "Let's not drown Belgrade"), from the Netherlands (City Council of Amsterdam) and Germany (Das Progressive Zentrum).
In the track "Arts & Politics – A good match" workshops focused on the potential of arts and culture, such as the power of the written word (authors from the international literaturfestival, the community building work that Theater an der Parkaue is doing as a local theatre for children, or the role of journalists and media in a world where "alternative facts" influence public opinion, carried out by cafébabel.com and n-ost, two trans-european online media organisations.
33 examples of how individual citizens and civil society initiatives can have an impact on cities and regions were shown on the European Marketplace – the project representatives had the opportunity to exchange best-practice methods and examples for their initiatives and projects.
The core element of all the discussions and workshops was clear – it's all about cooperation between civil-society, politics and culture. Only together, we can face the challenges for the European project ahead of us, Nele Hertling, spokesperson of the A Soul for Europe initiative, pointed out at the end of the conference.
In his inspirational speech, Guillaume Klossa, the chairman of CIVICO Europa summed it up: "Our goal: Each citizen thinks as a leader and each leader as a citizen."
Image: Jule Halsinger/seesaw-foto.com
Exclusive: Measuring levels of a type of protein in a woman's body can indicate the likelihood of miscarriage, found the University of Heidelberg in Germany
A recent report by the German Federal Statistical Office shows that in terms of education, employment and income levels, those with a migration background are much worse off than those without.
BONN, Germany — A group of U.S. states, cities, businesses and universities said Saturday they are still committed to curbing global warming even as U.S. President Donald Trump's administration is walking away from the Paris climate accord.
But the alliance, which has an economy larger than Japan and Germany combined, says it won't be able to achieve the necessary cut in greenhouse gas emissions without some efforts at the federal level.
Abdalaziz Alhamza, one of the lead figures in Matthew Heineman's documentary "City of Ghosts," knew the power of the camera when he took to the streets of Raqqa, Syria, to document the horrors inflicted by the so-called Islamic State on his hometown beginning in 2014.
"I felt a duty to do this," Alhamza told TheWrap's Managing Editor Thom Geier during a Q&A at the outlet's Awards and Foreign Screening Series on Thursday. "I started as a protester, then an activist. This was the only way to get the news out … I was covering the clashes on the street, carrying my camera and covering everything."
"City of Ghosts" follows a group of citizen journalists, known as Raqqa Is Being Slaughtered Silently, who mobilized to expose the brutal violence and human rights abuses committed by ISIS after the militant group took control of the city. The documentary follows the journalists' efforts to sneak photos, videos, and reports out of the city, disrupting ISIS propaganda that aimed to depict their regime as benevolent and discouraging citizens from joining its ranks.
Also Read: 'City of Ghosts,' 'Strong Island' Lead Cinema Eye Honors Nominations
"Silicon Valley social media platforms are the main tools ISIS uses to recruit around the world, and our main work is to counter ISIS propaganda online," Alhamza said during the Q&A at New York University's Cantor Film Center. "We don't believe in guns, so we use the same platforms."
When advocating on behalf of Syrians to the international community, Alhamza said that he and other members of RBSS faced pushback from a wave of Islamophobia. In the documentary, a crowd of white Germans jeer refugees, and Alhamza said he faces similar racism in the U.S., especially when traveling.
"With the [Trump administration's] travel ban, being a refugee from Syria, Muslim — I usually have a longer beard — it's sometimes hard," he said of his encounters with officials from U.S. Homeland Security. "Having ISIS consider us nonbelievers and those people consider us terrorists, it was hard to be caught between two groups. But compared to ISIS, those people weren't so bad."
The journalists featured in "City of Ghosts" are refugees in the most direct sense. ISIS has called for the execution of Alhamza and other founders of RBSS, some of whom previously fell victim to attacks by ISIS jihadists, and a bulk of the film takes place in undisclosed locations in Turkey and Germany, showing whispered meetings and reports published from encrypted servers.
Also Read: 'City of Ghosts' Review: Syrian Citizen Journalists Fight ISIS in Vital Doc
Despite ISIS's weakening presence in Syria, Alhamza said there had been multiple attempts on his life. "[Police] started to find out about people in Germany who were trying to kill me," he said. "With all the things going on in the city, and all the threats, returning seems unlikely."
Last month, U.S.-backed forces captured Raqqa, a victory that was heralded as a turning point in the fight against ISIS. But Alhamza called for sustained efforts to thwart ISIS' recruiting, arguing that force alone is insufficient.
"The international community's strategy was just to destroy the military group," Alhamza said. "There's an entire generation of children that have grown up under their rule, with ISIS propaganda … This ideology, you can't surround it with guns, with airstrikes. And the international community has taken no steps to fix that."
Related stories from TheWrap:
TheWrap Launches 2017 Award Season Screening Series in LA, Adds New York
Syria, LA Riots in the Spotlight With IDA Awards Nominations
'City of Ghosts' Review: Syrian Citizen Journalists Fight ISIS in Vital Doc
WARNING, GRAPHIC CONTENT: Hassan, who was near death from skin disease from junctional epidermolysis bullosa, was saved by doctors at Bochum University Hospital in Germany.
[Addis Fortune] The governments of Germany and Ethiopia signed a three-year framework agreement based on three focal areas: Agriculture, Education and Biodiversity.
Some German schools are lucky to have a single computer in classrooms; others boast all the latest gadgets. Researchers for Bertelsmann have called for bigger investments in tech, but some teachers strongly disagree.
The head of Germany's political education agency believes former East Germans still feel alienated from mainstream society. He argues that this leads many in the East to mistrust the government and even democracy.
Billions of euros are needed to renovate Germany's schools, the teachers' association has said. Fixing unhygienic conditions and faulty heating systems has been "scandalously" delayed, the association's head said.
[Citizen] Dar es Salaam -A delegation of 15 Germany companies are in the country to explore business opportunities in infrastructure, education, technology, machinery and energy (oil, gas and hydropower).
Researchers from University Hospital of Aachen in Germany discovered Philips BlueControl was shown to decrease skin thickness, redness and scaling.
The University of Hamburg has become Germany's first institute of higher education to set forth guidelines for religious practice on campus. A 10-member interdisciplinary commission drafted the guidelines.
The French MP and Fields medal award winner, Cédric Villani, officially auditioned Constance Bommelaer de Leusse, the Internet Society's Senior Director, Global Internet Policy, last Monday on national strategies for the future of artificial intelligence (AI). In addition, the Internet Society was asked to send written comments, which are reprinted here.
* * *
"Practical AI successes, computational programs that actually achieved intelligent behavior, were soon assimilated into whatever application domain they were found to be useful [...] Once in use, successful AI systems were simply considered valuable automatic helpers."

Pamela McCorduck, Machines Who Think: A Personal Inquiry into the History and Prospects of Artificial Intelligence
AI is not new, nor is it magic. It's about algorithms.
"Intelligent" technology is already everywhere — such as spam filters or systems used by banks to monitor unusual activity and detect fraud — and it has been for some time. What is new and creating a lot of interest from governments stems from recent successes in a subfield of AI known as "machine learning," which has spurred the rapid deployment of AI into new fields and applications. It is the result of a potent mix of data availability, increased computer power and algorithmic innovation that, if well harnessed, could double economic growth rates by 2035.
So, governments' reflection on what good policies should look like in this field is both relevant and timely. It's also healthy for policymakers to organise a multistakeholder dialogue and empower their citizens to think critically about the future of AI and its impact on their professional and personal lives. In this regard, we welcome the French consultation.
Our recommendations
I had a chance to explain the principles the Internet Society believes should be at the heart of AI norms, whether driven by industry or governments:
Ethical considerations in deployment and design: AI system designers and builders need to apply a user-centric approach to the technology. They need to consider their collective responsibility in building AI systems that will not pose security risks to the Internet and its users.
Ensure interpretability of AI systems: Decisions made by an AI agent should be possible to understand, especially if they have implications for public safety or result in discriminatory practices.
Empower users: The public's ability to understand AI-enabled services, and how they work, is key to ensuring trust in the technology.
Responsible deployment: The capacity of an AI agent to act autonomously, and to adapt its behaviour over time without human direction, calls for significant safety checks before deployment and ongoing monitoring.
Ensure accountability: Legal certainty and accountability has to be ensured when human agency is replaced by the decisions of AI agents.
Consider social and economic impacts: Stakeholders should shape an environment where AI provides socioeconomic opportunities for all.
Open Governance: The ability of various stakeholders, whether in civil society, government, private sector, academia or the technical community to inform and participate in the governance of AI is crucial for its safe deployment.
You can read more about how these principles translate into tangible recommendations here.
The audition organised by the French government also showed that the debate around AI is currently too narrow. So, we'd like to propose a few additional lenses to stage the debate about the future of AI in a helpful way.
Think holistically, because AI is everywhere
Current dialogues around AI usually focus on applications and services that are visible and interacting with our physical world, such as robots, self-driving cars and voice assistants. However, as our work on the Future of the Internet describes, the algorithms that structure our online experience are everywhere. The future of AI is not just about robots, but also about the algorithms that provide guidance to arrange the overwhelming amount of information from the digital world — algorithms that are intrinsic to the services we use in our everyday lives and a critical driver for the benefits that the Internet can offer.
The same algorithms are also part of systems that collect and structure information that impact how we perceive reality and make decisions in a much subtler and surprising way. They influence what we consume, what we read, our privacy, and how we behave or even vote. In effect, they place AI everywhere.
Look at AI through the Internet access lens
Another flaw in today's AI conversation is that much of it is solely about security implications and how they could affect users' trust in the Internet. As shown in our Future's report, AI will also influence how you access the Internet in the very near future.
The growing size and importance of "AI-based" services, such as voice-controlled smart assistants for your home, means they are likely to become a main entry point to many of our online experiences. This could impact or exacerbate current challenges we see — including on mobile platforms — in terms of local content and access to platform-specific ecosystems for new applications and services.
Furthermore, major platforms are rapidly organising, leveraging AI through IoT to penetrate traditional industries. There isn't a single aspect of our lives that will not be embedded in these platforms, from home automation and car infotainment to health care and heavy industries.
In the future, these AI platforms may become monopolistic walled gardens if we don't think today about conditions to maintain competition and reasonable access to data.
Create an open and smart AI environment
To be successful and human centric, AI also needs to be inclusive. This means creating inclusive ecosystems, leveraging interdependencies between universities that can fuel business with innovation, and enabling governments to give access to qualitative and non-sensitive public data. Germany sets a good example: Its well-established multistakeholder AI ecosystem includes the German Research Center for Artificial Intelligence (DFKI), a multistakeholder partnership that is considered a blueprint for top-level research. Industry and Civil Sociey sit on the board of the DFKI to ensure research is application and business oriented.
Inclusiveness also means access to funding. There are many ways for governments to be useful, such as funding areas of research that are important to long term innovation.
Finally, creating a smart AI environment is about good, open and inclusive governance. Governments need to provide a regulatory framework that safeguards responsible AI, while supporting the capabilities of AI-based innovation. The benefits of AI will be highly dependent on the public's trust in the new technology, and governments have an important role in working with all stakeholders to empower users and promote its safe deployment.
Learn more about Artificial Intelligence and explore the interactive 2017 Global Internet Report: Paths to Our Digital Future.
Take action! Send your comments on AI to Mission Villani and help shape the future.
Written by Constance Bommelaer, Senior Director, Global Internet Policy, Internet Society
Immigration has slowed in Germany, but the lingering effects of more than 1 million refugees is putting communities under stress, pressuring local coffers and feeding concerns about safety, jobs and the quality of education.
Immigration has slowed in Germany, but the lingering effects of more than 1 million refugees is putting communities under stress, pressuring local coffers and feeding concerns about safety, jobs and the quality of education.
"Plastics!" This became one of the most famous film lines from the 1960s era. In the film The Graduate, young university graduate, Ben (Dustin Hoffman) appears annoyed and distracted when his wealthy American parents stage an elaborate party to show him off to their peers. A family friend approaches him and says, "Ben I have one word for you: Plastics." Ben nods and stares into space, oblivious to the career advice.
This short scene foreshadowed the age that followed. Plastics were about to explode upon the world. Commercial organic polymers were first synthesized a century ago, used by armies in World War II. They first entered consumer production in the 1950s. Plastic packaging created a global shift from reusable containers to single-use, throw-away containers.
According to a 2016 plastic industry report, the world's plastic production has grown by 8.6% per year since 1950: from 1.5 million tonnes annually to over 330 million tonnes annually. As of today, some 9 billion metric tons of plastics have been produced and spread around the world. To the plastics industry, this is a "global success story." For Earth's beleaguered ecosystems, for all non-human species, and for anyone paying attention, plastics have been a deadly disaster.
According to a report  published in Science Advances - from researchers at the University of California, University of Georgia, and Woods Hole Institute in Massachusetts - only about 9% of plastic has been recycled, 12 % has been incinerated (polluting the air with toxic gases), and the remaining 79 %, remains in the environment. If current production and waste management trends continue, by 2050, there will be 12 billion tonnes of plastic in natural environments. That's the weight of 100 million blue whales - 5,000 times the actual blue whale population left on Earth.
Whale Art Installation in the Philippines, May 2017. © Greenpeace
Plastics are closely correlated with economic growth. Multinational corporations often impose plastic packaging on poor nations that may lack recycling systems to deal with them. Because of the fundamental chemistry of most commonly used plastics, they are not biodegradable, so they accumulate as virtually permanent contamination in Earth's ecosystems.  
Choking the oceans
Plastic debris appears in every ocean of the world. Every year, we're adding millions of tons more plastic to marine environments. Some researchers estimate that we may be adding up to 12 million tonnes annually.
The Guardian has reported that marine scientists documented 38 million pieces of plastic on the remote, uninhabited Henderson Island in the South Pacific. The human garbage the found originated from all over the world. They found samples from Germany, New Zealand, Canada, and elsewhere, amounting to about 18 tonnes. A lot of this plastic is not even visible. In a single square-metre of sand, digging down 10 cm the researchers found over 4,000 tiny bits of plastic.
In the open ocean, plastic collects in eddies or gyres, relative calm regions surrounded by stronger ocean currents. There are five major ocean gyres; two in the Atlantic, north and south, two in the Pacific, and one in the Indian Ocean, plus dozens of smaller gyres. The gyres accumulate plastic bags, plastic bottles, plastic containers,  plastic drums, polystyrene packing, foam pieces, polypropylene fishing net, plastic rope, plastic traffic cones, disposable lighters, plastic toys, rubber tires, plastic toothbrushes, and other unidentifiable bits and pieces.
The North Pacific gyre creates the largest garbage site in the world: 700,000 to a million square kilometers of floating plastic. The gyre contains six kilograms of plastic for every kilogram of plankton. In Hawaii, south of this gyre, a dead turtle was found with over a thousand pieces of plastic in its stomach.
Turtle and Plastic in the Ocean. © Troy Mayne / Oceanic Imagery Publications
Pieces of plastic are sharp, brittle, toxic, and routinely found in the stomachs of dead fish, turtles, and marine mammals. Plastics can come with a range of hazardous additives and can act as a chemical sponge, soaking up and concentrating other pollutants. Marine species, including fish, seabirds and even marine mammals, can end up eating pieces of plastic, and at the same time get an additional dose of toxic chemicals.
Researchers have found plastic in the stomachs of 44% of all seabird species, 22% of cetacean species, and in all sea turtle species. Among seabirds, the Procellariiformes (albatross, petrels, shearwaters) are most vulnerable due to their small gizzard and inability to regurgitate the plastics. Plankton eaters - birds, fish, and mammals - often confuse plastic pellets with their food; copepods, euphausiids, and cephalopods.
The plastics obstruct the animals' intestines, block gastric enzyme secretion and there are growing fears that they might also disrupt hormone levels or cause other biological effects as a result of the chemical burden they carry. It is estimated that up to about one million seabirds and 100,000 marine mammals die each year from ingesting plastic or by getting tangled in nylon fishing line, nets, six-pack plastic can holders, and plastic rope.
Plastic Waste on Manila Bay Beach, 3 May, 2017. © Daniel Müller / Greenpeace
Solutions: obvious but inconvenient
Without large-scale action, global plastic production continues to rise. According to the 2015 Global Ocean Commission it's estimated to reach 500 million tonnes a year by 2020.
Solutions to the plastic waste crisis exist, but they require us to change our lifestyles and for corporations to take responsibility for the products they make. We can fight for total bans on plastic materials (bags, bottles, etc.), but we also need governments to enforce requirements that corporations who manufacture or distribute plastic, take responsibility for recycling 100% of their production and distribution.
Plastic bag bans already exist in some cities and countries around the world: San Francisco and Portland in the US; Modbury in the UK; Mexico City; Delhi, Mumbai, Karwar, Rajasthan in India; Oyster Bay and other communities in Australia; and throughout Rwanda, Kenya, Morocco and many other African countries. Some nations are imposing recycling taxes on plastic bags.
Locally, in some environments, these bans have reduced plastic waste. But the flow of plastics into the environment continues on a global scale. Banning plastic bags is a good start, but we need large-scale global bans on throw-away plastic containers, including water bottles, juice and drink bottles, and other packing materials.
Common Species of the Inner Hebrides (artwork). © Mandy Barker / Greenpeace
I've attended allegedly "green" events, where organizers distribute hundreds, perhaps thousands of plastic water bottles. In mainstream society, this behaviour appears normal. Corporations have lobbied to decrease drinking fountains in certain markets. We need to reverse this trend by increasing public investment in water fountains, water filling stations, water hook-ups for public events, and bans on plastic drink bottles.
In June this year, Greenpeace Germany activists protested at the G20 conference in Bremen and demanded that wealthy nations take concrete steps to reduce the use of plastics by banning key sources of plastic pollution and phasing out single-use plastic items.
They also called for pressure on companies that produce plastic items - packaging, containers,  and so forth - to hold these companies accountable with Extended Producer Responsibility (EPR) laws that would require them to create recycling systems for their products.
"As the world's most developed nations," said Thilo Maack of Greenpeace Germany, "the G20 countries have a responsibility to adopt legally-binding solutions. We cannot recycle our way out of the plastic litter problem. Governments should prioritise prevention at source."
Protest at the G20 Conference in Bremen, 1 June 2017. © Daniel Müller / Greenpeace
Citizens can put pressure on their governments to require glass bottles for drinks, substitute packing materials with materials that are reusable. "Mandatory phase out timelines" said Maack, "would motivateinnovation [and] G20 competition to identify and implement the most innovative solutions, contributing far more than continued talks."
Economic "success" without ecological consciousness can end in disaster. The flood of plastic in our environment is a typical example. Plastics helped create a throwaway culture. Several generations have now grown up believing that tossing out a drink container is completely normal, reasonable behaviour. Ecology teaches us, however, that there is no "away." Everything that passes through our hands ends up somewhere.
Rex Weyler is an author, journalist and co-founder of Greenpeace International.
============
Sources and links:
"Production, use, and fate of all plastics ever made," Roland Geyer, Jenna R. Jambeck, and Kara Lavender Law, Science Advances, 19 July 2017.
"Marine birds and plastic pollution," Marie Y. Azzarello & Edward S. Van Vleet, Marine Ecology, 1987
"Plastic ingestion and PCBs in seabirds," P.G.Ryan, et. al. Marine Pollution Bulletin, 1988.
World Plastic production 1950 - 2015: Plastic Industry report, 2016
"38 million pieces of plastic waste on uninhabited island": Guardian, 2017
Plastic pellets on all UK beaches: Guardian
Pollution in 10 km deep Mariana Trench: Guardian  
Plastic statistics, stats: Eco Watch , 2014
The Trash Vortex, Greenpeace, March 2014
Greenpeace calls on G20 to act for plastic-free oceans. Greenpeace, June, 2017
"How You Can Help the Ocean": Smithsonian
"Seven actions for healthy oceans": David Suzuki Foundation
Phaseout of lightweight plastic bags - Wikipedia
Students from NYU, Berkeley and Ringling College of Art and Design have won gold medals at the 2017 Student Academy Awards, which were handed out on Thursday night at the Samuel Goldwyn Theater in the Academy's Beverly Hills headquarters.
NYU's Max R. A. Fedore won gold in the alternative category for "Opera of Cruelty," while the school's Kevin Wilson, Jr. won gold in the narrative category for "My Nephew Emmett." Berkeley's Brad Bailey took the documentary gold for "Hale," while Ringing's Beth David and Esteban Bravo received the top award in animation for "In a Heartbeat."
In the three international categories, the top winners were Katja Benrath from Hamburg Media School for "Watu Wote," Chenglin Xie from China Central Academy of Fine Arts for "Life Smartphone" and Johannes Preuss from Filmakademi Baden-Wurttemberg for "Galamsey."
The award for "Life Smartphone" marked the first time that China Central Academy of Fine Arts had ever been recognized at the Student Oscars, and was due to a rule change that made it easier for international students to enter.
Also Read: Top 50 Film Schools of 2017 Ranked, From USC to Full Sail
Actor-director Andy Serkis, actor Alexis Bledel, producer DeVon Franklin and director Jennifer Yuh Nelson presented the awards. The winners were chosen by a record 468 members of the Academy who reviewed and voted on 1,587 films had been submitted by 356 film schools.
NYU won two additional bronze medals, while USC won two silvers. Other US winners were Columbia University and the School of Visual Arts. Additional international winners came from Zurich University of the Arts and Netherlands Film Academy.
Even among the winners from American schools, the prizes went to a group of students that were very diverse in race, sex and nationality.
Also Read: ShortList 2017: Filmmakers Share Obstacles, Trump-Era Reinterpretation, Money Issues (Video)
In addition to prizes of $5,000 for gold, $3,000 for silver and $2,000 for bronze, all the winning films are now eligible in the short-film categories at the 2017 Academy Awards.
The winning students now join a roster of past Student Academy Awards winners that includes John Lasseter, Spike Lee, Robert Zemeckis, Pete Docter and Trey Parker.
The winning films were announced several weeks ago; each student filmmaker knew they had won an award, but the medal placements of gold, silver and bronze were not revealed until the ceremony, which was streamed on the Oscars website.
The awards presentation was the culmination of the winners' week in Los Angeles, which included several days of meetings, workshops, tours and other events. Many of the winners mentioned the week in their remarks, with gold medal winner Brad Bailey ("Hale") saying it was nice to get to know the Academy. "You're surprisingly down to earth in a way I didn't expect," he said. "But you're cool."
The medal placement:
Alternative (Domestic Film Schools)
Gold: "Opera of Cruelty," Max R. A. Fedore, New York University
Animation (Domestic Film Schools)
Gold: "In a Heartbeat," Beth David and Esteban Bravo, Ringling College of Art and Design
Silver: "Cradle," Devon Manney, University of Southern California
Bronze: "E-delivery," Young Gul Cho, School of Visual Arts
Documentary (Domestic Film Schools)
Gold: "Hale," Brad Bailey, University of California, Berkeley
Silver: "On Pointe," Priscilla Thompson and Joy Jihyun Jeong, Columbia University
Bronze: "One Way Home," Qingzi Fan, New York University
Narrative (Domestic Film Schools)
Gold: "My Nephew Emmett," Kevin Wilson, Jr., New York University
Silver: "Mammoth," Ariel Heller, University of Southern California
Bronze: "Who's Who in Mycology," Marie Dvorakova, New York University
Narrative (International Film Schools)
Gold: "Watu Wote," Katja Benrath, Hamburg Media School (Germany)
Silver: "Facing Mecca," Jan-Eric Mack, Zurich University of the Arts (Switzerland)
Bronze: "When Grey is a Colour," Marit Weerheijm, Netherlands Film Academy (Netherlands)
Animation (International Film Schools)
Gold: "Life Smartphone," Chenglin Xie, China Central Academy of Fine Arts (China)
Documentary (International Film Schools)
Gold: "Galamsey," Johannes Preuss, Filmakademie Baden-Wurttemberg (Germany)
Related stories from TheWrap:
Motion Picture Academy to Discuss Harvey Weinstein's 'Repugnant' Actions at Special Meeting
Academy President John Bailey Vows to Finish the Museum – and Get Along With Dawn Hudson
Duffer Brothers on Their Journey From Film-School Rejection to 'Stranger Things' (Exclusive Video)
[Egypt Online] President Abdel Fattah El Sisi issued a decree on Thursday 28/9/2017 approving an agreement signed between Egypt and Germany in 2016 on the European state's contribution to implementing the second stage of a program for improving the quality of education.
Researchers at the University of Oldenburg in Germany found that barn owls have 'ageless ears', an evolutionary advantage that is absent in humans and other mammals.
[Vanguard] Born in Kaduna, Jimmy Nwanne studied fine arts at the Nnamdi Azikiwe University, Awka, Nigeria, with a major in painting. He currently lives and works in Kaiserslautern, Germany. Nwanne's works have been exhibited in Denmark, Germany and Nigeria.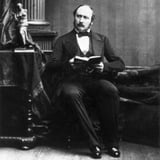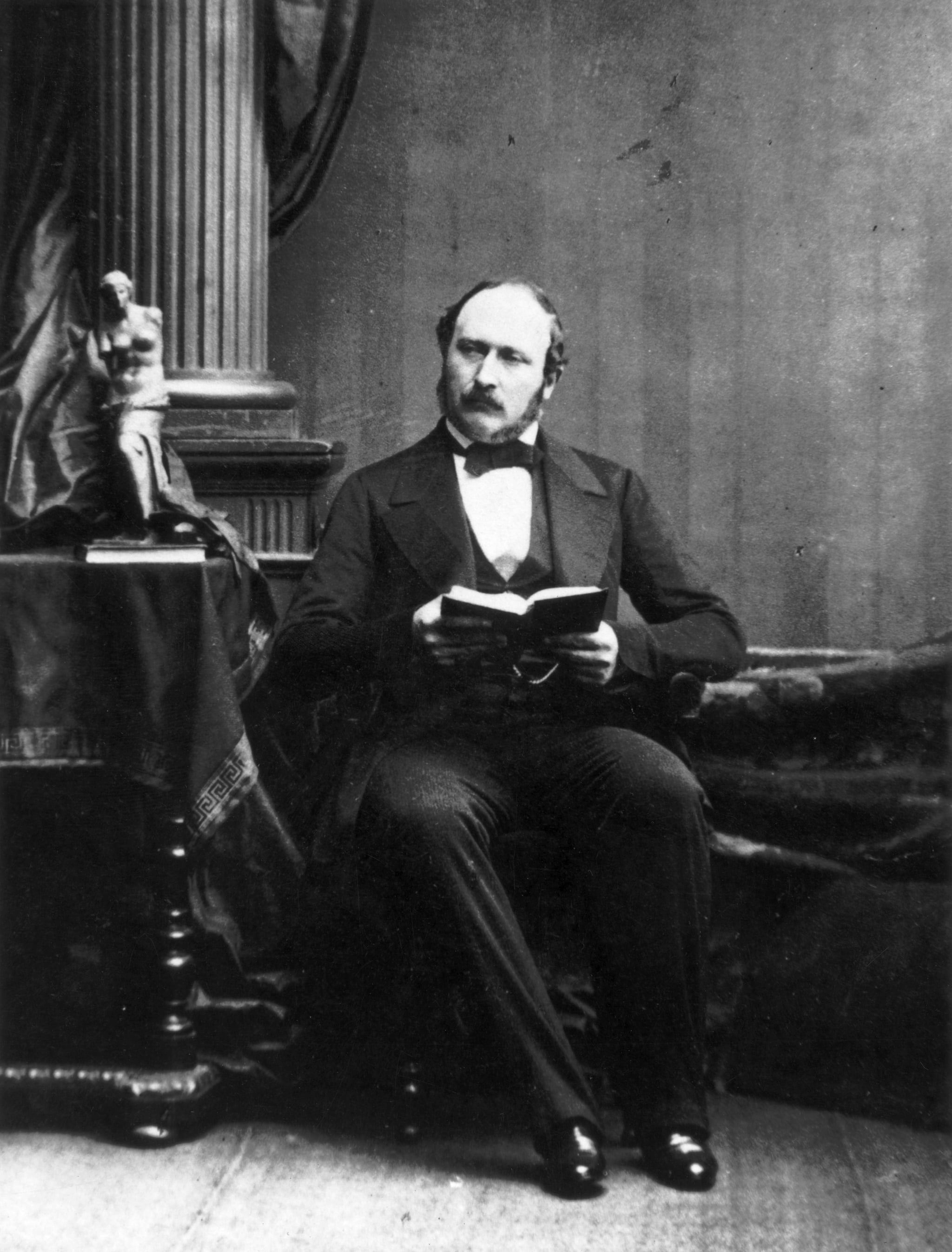 Queen Victoria may have led a fascinating life, but it certainly wouldn't have been the same if her husband, Prince Albert, hadn't been by her side for 21 years. So if the hit show Victoria has you wondering about the bright and dashing prince played by the gorgeous Tom Hughes, here are nine things you may not have known about him.
He Was German
Prince Albert of Saxe-Coburg and Gotha was born on 26 Aug., 1819, at Schloss Rosenau, near Coburg, in Germany. His full name was Francis Albert Augustus Charles Emmanuel, and he was the second son of Ernest III, Duke of Saxe-Coburg-Saalfeld, and his first wife, Louise of Saxe-Gotha-Altenburg. He had a brother named Ernest.
He Had a Difficult Childhood
At the age of 7, Prince Albert's father divorced his mother on grounds of adultery. She was exiled from court in 1824, forbidden to see her children again, and sent to live in Switzerland. The following year, the duke married Albert and Ernest's cousin, the Princess Antoinette Marie of Württembergwas.
He Went to College
Ernest and Albert were at first privately educated at home. Later, Albert attended the University of Bonn, where he studied law, philosophy, music, and the history of art. He was also a good sportsman and was a particularly keen rider and fencer.
Prince Albert married his first cousin Queen Victoria at the age of 20, on 10 Feb., 1840. At first, the royal relationship was far from popular. Albert was granted a smaller annuity than previous consorts, he was excluded from politics, and he wasn't granted the title of Prince Consort until 1857.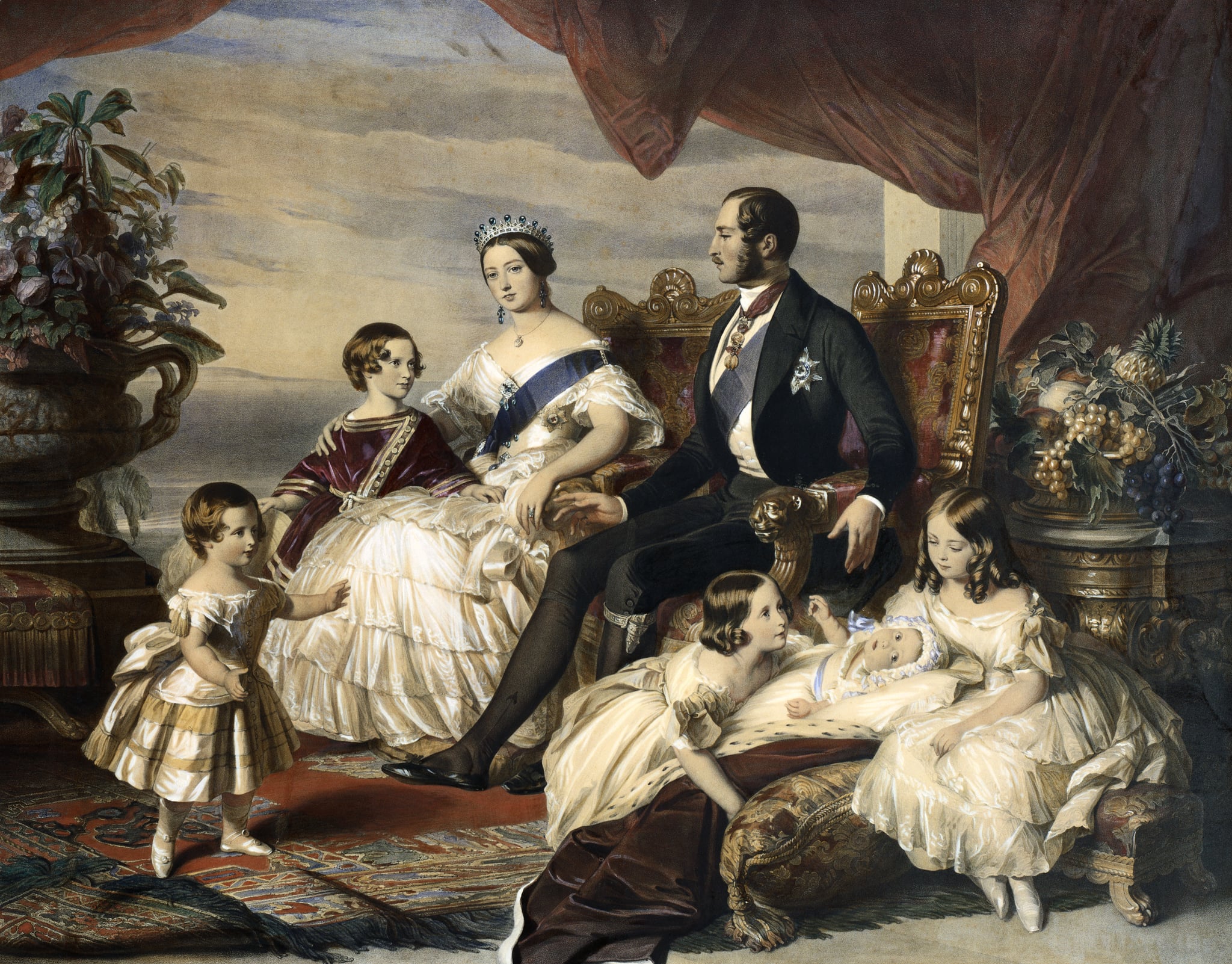 Queen Victoria Quickly Became Reliant on Him
After the death of Prime Minister Lord Melbourne in 1848, Prince Albert became Queen Victoria's adviser and began acting as her private secretary. Despite his unpopularity, he exercised his influence with tact and intelligence, and he was the mind behind some of the greatest social reforms that happened during Victoria's reign.
He Helped Address Many Public Causes
As adviser to the Queen, Albert encouraged her to have a greater interest in social welfare. Thanks to his progressive and liberal ideas, he helped to address the problem of child labor in factories and workshops, led reforms in university education, welfare, slavery, and finances, and took great interest in the arts, science, trade, and industry.
He Was the Mastermind Behind the Great Exhibition
On 1 May, 1851, Queen Victoria opened the Great Exhibition (also called the Crystal Palace Exhibition), which Prince Albert helped to create and promote. The event was a colossal success, and most of the money collected was then used to purchase land in South Kensington and build some of London's most famous landmarks, including the Natural History Museum, the Science Museum, and what would later be named the Victoria and Albert Museum. The remaining surplus was used to set up an educational trust which provided grants and scholarships for industrial research - and it continues to do so today.
He Helped to Avoid War Between Britain and the United States
Right before his death, in the Autumn of 1861, Albert intervened in a diplomatic row between Britain and the United States during the American Civil War, which probably helped to avoid a war.
Queen Victoria Never Recovered From His Death
Prince Albert started suffering from severe abdominal cramps in August 1859 and died two years later, at 10:50 p.m. on 14 Dec., 1861. Three weeks before his passing, he visited his eldest son Bertie (who would later become Edward VII) in Cambridge - the 19-year-old had been spending time in Ireland training with the army, and the story of a prostitute named Nellie Clifden being smuggled into his bed had reached the royal family. Prince Albert returned to Windsor a sick man, and probably died of typhoid fever, although the fact that he was ill for two years might indicate that he had a chronic disease, such as Crohn's disease, a renal failure, or an abdominal cancer. Either way, Queen Victoria never recovered from the loss of her beloved husband, and she blamed Bertie for his death, writing, "I never can or shall look at him without a shudder."
At Germany?s Geisenheim University, an agricultural institute situated in a wine region, vineyards are a test bed for the effects of rising CO2 levels on plant growth.
New York University scored four winning films in the 2017 Student Academy Awards, the Academy announced on Wednesday. The University of Southern California had two winners and was the only other school with more than one winning film.
Other U.S. schools that won Student Oscars are the School of Visual Arts, the Ringing College of Art and Design, the University of California, Berkeley and Columbia University.
Foreign films from schools in Switzerland, Germany, the Netherlands and China won in the Student Oscars' foreign categories.
All the winning films are now eligible in the short-film categories for the 2017 Oscars.
Also Read: ShortList 2017: Filmmakers Share Obstacles, Trump-Era Reinterpretation, Money Issues (Video)
The films were chosen from among 1,587 submissions by 356 film schools around the world.
Past Student Academy Award winners include Spike Lee, John Lasseter, Robert Zemeckis, Trey Parker, Pete Docter and Cary Fukunaga.
While the Academy announcement names the winning films, it does not reveal the level of prize each wins. The gold, silver and bronze level winners will be announced on Thursday, October 12 at the Student Academy Awards ceremony at the Academy's Samuel Goldwyn Theater in Beverly Hills. The ceremony will cap a week-long series of events for the student filmmakers.
The winners:
Alternative (Domestic Film Schools)
"Opera of Cruelty," Max R. A. Fedore, New York University
Animation (Domestic Film Schools)
"Cradle," Devon Manney, University of Southern California
"E-delivery," Young Gul Cho, School of Visual Arts
"In a Heartbeat," Beth David and Esteban Bravo, Ringling College of Art and Design
Documentary (Domestic Film Schools)
"Hale," Brad Bailey, University of California, Berkeley
"On Pointe," Priscilla Thompson and Joy Jihyun Jeong, Columbia University
"One Way Home," Qingzi Fan, New York University
Narrative (Domestic Film Schools)
"Mammoth," Ariel Heller, University of Southern California
"My Newphew Emmett," Kevin Wilson, Jr., New York University
"Who's Who in Mycology," Marie Dvorakova, New York University
Narrative (International Film Schools)
"Facing Mecca," Jan-Eric Mack, Zurich University of the Arts (Switzerland)
"Watu Wote/All of Us," Katja Benrath, Hamburg Media School (Germany)
"When Grey is a Colour," Marit Weerheijm, Netherlands Film Academy (Netherlands)
Animation (International Film Schools)
"Life Smartphone," Chenglin Xie, China Central Academy of Fine Arts (China)
Documentary (International Film Schools)
"Galamsey," Johannes Preuss, Filmakademie Baden-Wurttemberg (Germany)
Related stories from TheWrap:
ShortList 2017: How Making a Short Can Kickstart a Young Filmmaker's Career Video)
'The Silence,' 'American Paradise' Take Top Prizes at TheWrap's Shortlist Film Festival 2017
Robert De Niro Tells NYU Grads: 'You're F–cked'
The researchers – led by a team at Georg August University in Gottingen Germany – believe that as a father ages, more mutations occur in their sperm which affect the child's fertility later.
Excerpt from my Internet Law casebook discussing transborder content removal orders, including the Equustek case.
From the Internet's earliest days, the tension between a global communication network and local geography-based laws has been obvious. One scenario is that every jurisdiction's local laws apply to the Internet globally, meaning that the country (or sub-national regulator) with the most restrictive law for any content category sets the global standard for that content. If this scenario comes to pass, the Internet will only contain content that is legal in every jurisdiction in the world — a small fraction of the content we as Americans might enjoy, because many countries restrict content that is clearly legal in the U.S.
Perhaps surprisingly, we've generally avoided this dystopian scenario — so far. In part, this is because many major Internet services create localized versions of their offerings that conform to local laws, which allows the services to make country-by-country removals of locally impermissible content. Thus, the content on google.de might vary pretty substantially from the content on google.com. This localization undermines the 1990s utopian vision that the Internet would enable a single global content database that everyone in the world could uniformly enjoy. However, service localization has also forestalled more dire regulatory crises. So long as google.de complies with local German laws and google.com complies with local U.S. laws, regulators in the U.S. and Germany should be OK...right?
Increasingly, the answer appears to be "no." Google's response to the European RTBF rule has highlighted the impending crisis. In response to the RTBF requirement that search engines to remove certain search results associated with their names, initially Google only de-indexed results from its European indexes, i.e., Google would scrub the results from Google.de but not Google.com. However, European users of Google can easily seek out international versions of Google's search index. An enterprising European user could go to Google.com and obtain unscrubbed search results — and compare the search results with the localized edition of Google to see which results had been scrubbed.
The French Commission Nationale de l'Informatique et des Libertés (CNIL) has deemed this outcome unacceptable. As a result, it has demanded that Google honor an RTBF de-indexing request across all of its search indexes globally. In other words, if a French resident successfully makes a de-indexing request under European data privacy laws, Google should not display the removed result to anyone in the world, even searchers outside of Europe who are not subject to European law.
The CNIL's position is not unprecedented; other governmental agencies have made similar demands for the worldwide suppression of content they object to. However, the demand on Google threatens to break the Internet. Either Google must cease all of its French operations to avoid being subject to the CNIL's interpretation of the law, or it must give a single country the power to decide what content is appropriate for the entire world — which, of course, could produce conflicts with the laws of other countries.
Google proposed a compromise of removing RTBF results from its European indexes, and if a European attempts to log into a non-European version of Google's search index, Google will dynamically scrub the results it delivers to the European searcher. As a result, if the European searcher tries to get around the European censored results, he or she will still not see the full search results. (Of course, it would be easy to bypass Google's dynamic scrubbing using VPNs). CNIL has rejected Google's compromise as still unacceptable.
If CNIL gets its way, other governments with censorious impulses will demand equal treatment. But even Google's "compromise" solution — walling off certain information from being available in a country that seeks to censor that information — will be helpful to censors. In effect, the RTBF ruling forces Google to build a censorship infrastructure that regulators can coopt for other censorious purposes. Thus, either way, the resolution to the RTBF's geography conundrum provides a preview of the future of global censorship.
The Equustek Case
The local violation/global removal debate is taking place in other venues as well. In 2017, the Canada Supreme Court ordered Google to globally remove search results based on alleged Canadian legal violations. Google Inc. v. Equustek Solutions Inc., 2017 SCC 34.
In that case, Datalink, a competitor of Equustek, sold products that allegedly infringed Equustek's intellectual property rights. After Equustek sued Datalink, Datalink relocated to an unknown location outside of Canada, putting it out of the reach of Canadian courts. Equustek asked Google to deindex Datalink's website. Google partially deindexed the site from google.ca, but Equustek sought more relief. The Canada Supreme Court ordered global deindexing of Datalink's website:
The problem in this case is occurring online and globally. The Internet has no borders — its natural habitat is global. The only way to ensure that the interlocutory injunction attained its objective was to have it apply where Google operates — globally. As Fenlon J. found, the majority of Datalink's sales take place outside Canada. If the injunction were restricted to Canada alone or to google.ca, as Google suggests it should have been, the remedy would be deprived of its intended ability to prevent irreparable harm. Purchasers outside Canada could easily continue purchasing from Datalink's websites, and Canadian purchasers could easily find Datalink's websites even if those websites were de-indexed on google.ca. Google would still be facilitating Datalink's breach of the court's order which had prohibited it from carrying on business on the Internet....

The order does not require that Google take any steps around the world, it requires it to take steps only where its search engine is controlled....

This is not an order to remove speech that, on its face, engages freedom of expression values, it is an order to de-index websites that are in violation of several court orders....

This does not make Google liable for this harm. It does, however, make Google the determinative player in allowing the harm to occur.
The court noted that Google admitted it would be easy to deindex Datalink's domain name, and the court noted that Google regularly deindexes content for other reasons, such as the DMCA online safe harbor.
The court dismissed the risk of international conflicts-of-laws because everyone apparently accepted that Datalink would violate Equustek's IP rights under other countries' laws. However, the court was surprisingly unspecific about the alleged IP violations, which apparently included trademarks and trade secrets. Due to the ambiguities about the alleged IP violations, the court avoided some subtle IP issues, such as the scope of Equustek's trademark rights (usually trademark rights don't reach beyond a country's borders, so a Canadian court could not order a defendant to stop infringing trademark rights in other countries) and the likelihood that Canadian trade secret laws and remedies differ from the laws and remedies of other countries. See Ariel Katz, Google v. Equustek: Unnecessarily Hard Cases Make Unnecessarily Bad Law, ArielKatz.org, June 29, 2017.
Because the court sidestepped the international conflicts-of-laws issue, the Equustek case's facts do not implicate the more problematic situation where Datalink's content violates Canadian law but is legal in other countries, yet a Canadian court order under Canadian law prevents the content from being available in countries where it was legal. (The CNIL-demanded rule would reach this outcome, because RTBF-scrubbed content illegal in Europe would be almost certainly legal in the U.S.). The court said that Google could challenge the injunction in Canadian courts if the injunction violates other countries' laws — but will Google really spend substantial money and time to defend a third party content by going back to a Canadian court to adjudicate the content's legitimacy?
In response to the opinion, Canadian law professor Michael Geist wrote:
What happens if a Chinese court orders it to remove Taiwanese sites from the index? Or if an Iranian court orders it to remove gay and lesbian sites from the index? Since local content laws differ from country to country, there is a great likelihood of conflicts. That leaves two possible problematic outcomes: local courts deciding what others can access online or companies such as Google selectively deciding which rules they wish to follow. The Supreme Court of Canada did not address the broader implications of the decision, content to limit its reasoning to the need to address the harm being sustained by a Canadian company, the limited harm or burden to Google, and the ease with which potential conflicts could be addressed by adjusting the global takedown order. In doing so, it invites more global takedowns without requiring those seeking takedowns to identify potential conflicts or assess the implications in other countries.
Michael Geist, Global Internet Takedown Orders Come to Canada: Supreme Court Upholds International Removal of Google Search Results, MichaelGeist.ca, June 28, 2017.
Does the Equustek ruling mean that plaintiffs (both Canadian and non-Canadian) will flock to Canadian courts to sue non-Canadian defendants solely to get global deindexing orders?
Note that Equustek ruling (and the CNIL dispute) avoid an underlying jurisdictional issue because Google has substantial physical presence in both Canada and Europe. Would Canada or Europe have jurisdiction over an Internet service that operates exclusively from the United States?
I encourage you to do a thought exercise: project yourself 20 years in the future. What do you think will be the state of the law on global removals based on local violations? Do you think most countries will have embraced the Equustek approach broadly? If so, do you think the Internet (however you define it) will be better or worse as a result?
* * *
After I wrote this, Google sought legal relief in US courts from the Equustek ruling. For useful perspective on Google's move, read Daphne Keller's analysis.
Written by Eric Goldman, Professor, Santa Clara University School of Law
Editorial
On the first of September we commemorate the 78th anniversary of the beginning of World War II. Although much time has passed, the interpretations of historians and commentators vary widely on many aspects. The conflict began with Nazi Germany's invasion of Poland, followed by five years of harsh occupation. As a result of war and German and Soviet repression, more than six million Polish citizens perished (over one fifth of the total population).
VoxEurop presents three different narratives related to this tragedy. In the first article, Italian historian Lorenzo Ferrari describes the controversies surrounding the newly created Museum of World War II in Gda?sk. The Museum presents the suffering of Polish population in connexion with war experiences of Europeans, while the current authorities maintain that these experiences are incomparable. According to the author, this position results from the "nationalist" discourse of the Law and Justice (PiS) party.
Although we disagree with the historical interpretation of the Beata Szyd?o's government, we do not share the opinion of the Italian journalist who considers PiS as a party with nationalist tendencies. Too often — as rightly pointed out in his polemic Bogdan Zalewski, a well-known journalist of RMF FM, the largest Polish commercial radio station — the adjective "nationalist" is being overused by western reporters describing the situation in Poland.
However, he tends himself to assuage the pre-war reality, when he writes that 'Roman Dmowski's Endecja (National Democracy)' cannot be compared to German nationalist socialism, that is Nazism, because it did not have 'totalitarian and criminal elements.' Yes, it is hard to make such comparisons, because Endecja never ruled in Poland, but it does not mean that if it did, it would not unveil these 'elements'. All the more so because many Endecja's members and followers openly declared anti-Semitism and sympathized with fascism (it is enough to read the writings of J?drzej Giertych, one of Endecja's ideologists).
The real irony of fate is that the mono-ethnic Polish state, the unreachable dream of that party, finally turned into reality as a result of German aggression, Holocaust, years of suffering of the Polish nation and political betrayals of the allies.
Concerning editor Zalewski's criticism of the current exhibition in the Gda?sk Museum of the Second World War, it is difficult to regard it as impartial. The author refers exclusively to the authorities (Prof. Jan ?aryn, PiS Senator and Piotr Gli?ski, Deputy Prime Minister and Minister of Education) and media related to the ruling camp. His text is devoid of any references to the opinions and arguments put forward by the opposition or publications critical of the government (suffice to mention Polityka or Newsweek Polska weeklies or the daily Gazeta Wyborcza, as well as the Catholic weekly Tygodnik Powszechny, which is trying to keep its distance fromboth conflicting political camps). Of course, as a columnist, Zalewski has the right to do so. This fact, however, illustrates the deep divisions that have taken place on the Polish political scene and in the minds of millions of Poles. Poland's reality has become black and white, entirely lacking any shades of grey, and the only thing that seems to count is whether one is with or against PiS.
Bartosz Brzezi?ski, the author of the third article, also seems to be falling into the trap of selective outlook when he argues that the anti-immigrant rhetoric of the current government directly relates to interwar anti-Semitism. He greatly exaggerates, formulating a shaky thesis that the far right politicians in pre-war Poland did not encounter resistance when they openly called for the expulsion of all Jews from Poland. It is true that the slogan 'Jews to Madagascar!' was chanted at the demonstrations of nationalists, that there were brutal attacks of ONR (National Radical Camp) hit squads on Jewish students and that there were bench [dont know what this means] ghettos at universities. But we must remember that this was met by political opposition from PPS (Polish Socialist Party), from which Józef Pi?sudski, the father of Polish independence, came, not to mention communists and Jewish political groups such as the Bund or Poalej Syjon.
It is also hard to agree with Brzezinski's claim that 'most Poles looked the other way', and only 'a handful' saved Jews during World War II. If it was just a 'handful', as the author suggests, there would not be so many Polish trees in Jad Vashem (most of all nations) to pay tribute to those who helped the Jewish people. Brzezinski also seems to forget about the existence of the Underground Council to Aid Jews and the Home Army's pursuit of those who have away the location of hiding Jews and their rescuers or those who blackmailed them with denunciation for high ransom [dont know what this lady bit means]. And above all, he does not mention the fact that in Poland, as opposed to the countries of the Western Europe occupied by Germany, helping Jews was punishable by death.
Although we do not agree or fully accept the theses contained in these three articles, we have decided to publish them on our website without any editorial interventions, so that our readers, especially non-Polish readers, could get some knowledge of the extremely varied points of view on issues which for a long time delineated divisions in our country. Some may decide that Mr. Zalewski's text is anti-Semitic, others that Mr. Brzezinski's article is anti-Polish. We think that readers of VoxEurop should judge for themselves. It is much better when the discussion takes place in an open to all democratic space than on the street.
Photo: People fleeing the city on Poniatowski bridge during Warsaw siege, in September 1939 – Julien Bryan
 SpaceX held its second Hyperloop Pod design competition for student feeds at the test track built near its test track today. The mile long track saw three finalist teams battle it out for speed supremacy, including WARR Hyperloop from
Germany
, Switzerland's Swissloop and Paradigm, a North American team with members from Northeastern and Memorial University in Newfoundland, Canada. The…
Read More
Farnoosh Samadi and Ali Asgari's "The Silence," a tender story about a young girl and her Kurdish mother, won the Industry Prize at TheWrap's Shortlist Film Festival on Wednesday.
Joe Talbot's "American Paradise," a dark comedy about race and bank-robbing, took the Audience Prize at a ceremony at IMAX headquarters in Playa Vista, California.
And "Fanny Pack," a story by a USC student about a young Indian woman hilariously clashing with her conservative father, won the first-ever ShortList prize for a student film.
Also Read: ShortList 2017: 'The Silence' Is Haunting Tale of Grief Lost in Translation (Video)
Selected for the Industry Prize by a distinguished jury of entertainment industry experts, "The Silence" tells the haunting story of Fatma and her mother, Kurdish refugees in Italy. Teenager Fatma, who speaks English, must help her mother navigate a bewildering modern world. But even the world-wise Fatma isn't equipped to handle passing along a devastating diagnosis to her mother, even when time is of the essence.
The jury called the film "a simple, beautiful and entirely human drama about a mother and daughter in a quiet moment that will change both of them forever. We loved this film as much for what it didn't say as what it did." The filmmakers won a week-long RED Epic Dragon $6,000 rental package provided by RED and AbelCine.
The jury also awarded an honorable mention to Hu Wei's "What Tears Us Apart," which follows a young woman, Camille, who was adopted by French parents after her Chinese parents gave her up as a baby because of China's one-child policy. The jury said the film, which features Oscar nominee Isabelle Huppert, was "intimate, artful, exquisitely acted and left an enormous emotional impact on us."
Also Read: ShortList 2017: 'What Tears Us Apart' Is 'Rare' Tale of Child With More Than Two Parents (Video)
Talbot's "American Paradise," a twisted fairy tale out of Trump's America inspired by true events, won the most votes in an online poll to claim the Audience Prize and a $5,000 in cash.
The film follows a desperate white guy who disguises himself as a black man to rob a bank. The characters in the short will be featured in the upcoming Sundance-supported feature, "The Last Black Man in San Francisco."
For the first time, TheWrap expanded the ShortList to include a student film category selected by TheWrap's readers during a two-week online voting period. This year's award went to USC student Uttera Singh's short "Fanny Pack." The  comedy centers on a young Indian-American girl who wants to follow her dreams and a fanny-pack-clad Indian father who chases his daughter through an airport hoping that she will follow.
Now in its sixth year, the ShortList Film Festival, elevates the best in short filmmaking as the format has exploded across every device in the age of streaming. The contest selects 12 of the best award-winning short films that have premiered at a major festival in the past year, making this the most highly competitive film festival of its kind.
Also Read: ShortList 2017: 'American Paradise' Tells a Funny But Timely Story of Race in America (Video)
The ceremony on Wednesday included screenings of the prize winners as well as panel discussions with the filmmakers and jury members moderated by Sharon Waxman, editor-in-chief of TheWrap. The evening wrapped up with a reception with music from DJ Alex D, beverages supplied by Hint water and production support from Mirrored Media.
The 12 films in the main competition were a mix of foreign language, comedy and stop-motion from filmmakers that hail from around the globe including China, France, Italy, Poland, Germany and the U.K. The finalists include prize winners from the Sundance Film Festival, Cannes Film Festival and South By Southwest Film Festival,
The eight student films from top colleges and universities listed in TheWrap's ranking of film schools included filmmakers who studied at UNCSA, USC, UCLA, AFI, LMU, Chapman, Emerson and SCAD.
The 2017 Shortlist jury included Lisa Bunnell, President of Distribution, Focus Features; Lesley Chilcott, Director ("CodeGirl"); Misha Green, Writer and Showrunner ("Underground"); Ryan Heller, VP Acquisitions, First Look Media;  Matt Ross, Actor ("Silicon Valley"), Director, Producer ("Captain Fantastic"); Alec Shankman, Senior VP & Head of Alternative Programming, Digital Media and Licensing, Abrams Artists Agency; and Stephen Ujlaki Dean, Loyola Marymount University School of Film and Television.
TheShortlist Film Festival is presented with the generous support of IMAX, Focus Features, RED, Abelcine and Topic.
Related stories from TheWrap:
ShortList 2017: 'The Silence' Is Haunting Tale of Grief Lost in Translation (Video)
ShortList 2017: 'American Paradise' Tells a Funny But Timely Story of Race in America (Video)
ShortList 2017: 'What Tears Us Apart' Is 'Rare' Tale of Child With More Than Two Parents (Video)
While the US is still a favourite, with some 1,65,918 Indian students in 2015-16, European countries are fast playing catch-up.
The researchers, from the University of Bonn, Germany, claim their finding could eventually help people adapt to living around refugees.
The "Unite the Right" white nationalist rally in Charlottesville, Virginia made for a dangerous — and even deadly — event for hundreds of people this weekend, including Logan Smith.
The 30-year-old from North Carolina behind the "Yes, You're Racist" Twitter account spent the last few days attaching names to photos from the rally, highlighting neo-Nazis carrying swastika-emblazoned flags and white supremacists hoisting tiki torches. He's normally on the receiving end of hatred from racists, as he's run the "Yes, You're a Racist" account for five years. But the blowback reached new heights for Smith this past weekend.
"The good news, I suppose, is I haven't really gotten threats until now," said Smith in an interview with TheWrap. "I get all the insults: I'm a 'race traitor,' or a 'n-word lover.'"
Also Read: Neo-Nazi Site Daily Stormer Booted by Google Just Hours After Dropped by GoDaddy
Smith added, "Now, I'm getting legitimate death threats. They're threatening me, my family, my wife's family."
As pictures rolled in from Virginia, Smith said he was "inundated" with tips, allowing him to pin names to the faces. Smith then cross-referenced the tips against his own social media research, looking to see not only if the pictures match, but also if the person has shared racist content in the past.
The effects of Smith's work was immediate, with several attendees outed — including Peter Cvjetanovic, a student at the University of Nevada, Reno, and James Allsup, president of the College Republicans at Washington State University. (Allsup did not immediately respond to TheWrap's request for comment.) Another rally goer, Cole White, resigned from his job at Top Dog hotdogs in Berkeley, California, after he was spotted at the event.
Also Read: Anti-Fascist Video From WWII Goes Viral in Wake of Charlottesville (Video)
"On Saturday, August 12, it came to our attention that one of our employees was involved in the recent 'alt-right' rally in Charlottesville, Virginia," said a Top Dog spokesperson in an email to TheWrap. "Later that day we spoke with Cole White. During that conversation Cole chose to voluntarily resign his employment with Top Dog and we accepted his resignation."
Smith said his goal is to expose racism, rather than have anyone fired or pressured into resigning.
Also Read: Jeff Sessions Defends Trump's Charlottesville Reaction: 'We're Making Too Much Out of This'
"I don't set out to get anyone fired, I'm not calling anyone's employer or anything like that. I'm not suggesting anyone try to confront these people, and I certainly don't condone any form of violence against these people," said Smith. "But if someone runs a business and they see one of their employees at a white supremacist rally, that's there prerogative [to terminate them] and that's something these people should think about before showing their faces at white supremacist rallies like this."
After nearly five years running "Yes, You're Racist," the reverberations from Virginia reached a fever pitch for Smith, with his account swelling from about 65,000 followers to more than 300,000 in the last three days. His heritage has drawn the ire of white supremacists, while at the same time helped him develop a teflon attitude toward the vitriol he receives.
"I'm Jewish, so they focus on that. Stuff like 'we're going to burn you worse than Hitler did,' and that sort of thing," said Smith.  "The interesting thing is, I'm a Jew by choice. And the most entertaining thing about it is the people throwing the word 'Jew' at me — as if I would be ashamed of that."
Also Read: David Duke Blasts Trump's Call for Unity: 'It Was White Americans Who Put You in the Presidency'
Smith pointed to the anti-Semitism his stepfather experienced in Iran as one of the early events that crystalized his desire to push back against bigotry. A self-described "leftist," Smith's politics and Jewish identity have propelled him to exposing intolerance.
"The ability to fight [racism], it's a calling," said Smith. "There's a principle of Judaism, Tikkun Olam — which translates to heal the world —  basically working every day to make a better society, and that's what I'm trying to do."
And the carnage he saw this weekend, with three people dead and dozens more injured, has galvanized him to continue his efforts.
Also Read: Hollywood Reacts to Charlottesville Protest Violence: 'F-k These Nazi Motherf-kers'
"This is the kind of thing that you see in photos from 1930s Germany. This isn't in a history book. This isn't in a far away country. This is here and now."
Related stories from TheWrap:
Trump Blasts CNN's Jim Acosta (Again): 'You're Fake News' (Video)
Trump (Finally) Condemns 'KKK, Neo-Nazis, White Supremacists': 'Racism Is Evil' (Video)
Trump Blasts Merck CEO Who Just Quit White House Council Over Charlottesville Response
The number of crimes against gays and lesbians in Germany has increased by almost a third in the past year. Is a lack of action by politicians, police and schools to blame?
TheWrap is pleased to announce the 12 finalists in the sixth annual ShortList Film Festival, launching today on www.shortlistfilmfestival.com.
The award-winning finalists, hand-picked from the world's top film festivals over the last year, will stream on the site starting today through August 22, 2017 — allowing visitors to vote on their favorites.
Winners will be announced during a ceremony to take place at IMAX's corporate office in Playa Vista, California, on Wednesday, August 23.
Also Read: The Scene at ShortList 2016: TheWrap's 5th Annual Short Film Festival (Photos)
For the first time, TheWrap has expanded the ShortList to include a student film category. Eight student films from top colleges and universities included in TheWrap's ranking of film schools have been named finalists in a sidebar competition.
The contenders come from filmmakers who studied at UNCSA, USC, UCLA, AFI, LMU, Chapman, Emerson and SCAD.
The films in the main competition are a mix of foreign language, comedy and stop-motion from filmmakers that hail from around the globe including China, France, Italy, Poland, Germany and the U.K.
Also Read: The Inspiring Story of Maimouna Doucoure - TheWrap's ShortList 2016 Jury Winner
The finalists include prize winners from the Sundance Film Festival, Cannes Film Festival, South By Southwest Film Festival, and one short by Hu Wei entitled "What Tears Us Apart" features a performance by 2016's Oscar-nominated and Golden Globe-winning actress Isabelle Huppert.
Three prizes will be awarded this year, the Audience Prize chosen by TheWrap's voting audience on shortlistfilmfestival.com and presented by First Look Media/Topic, with a $5,000 cash prize.
The Industry Prize winner, selected by our distinguished jury, will be awarded a week-long RED Epic Dragon $6,000 rental package provided by RED and AbelCine and lastly the student category prize which will also be selected by the audience.
Here are the official finalists in the 2017 ShortList Film Festival:
1. "Alone," Garrett Bradley
USA, 13 mins.
With her fiancé in jail, single mother Alone Watts must decide whether to go through with their wedding. A documentary short filmed in black and white, "Alone" mines layers of mass incarceration and its shaping of love within the modern African-American family.
2. "American Paradise," Joe Talbot
USA, 18 mins.
A grandfather attempts to pull his two grandsons out of their collective boredom with a twisted fairy tale out of Trump's America. Inspired by true events, "American Paradise" is a story of desperation and disguise that features characters from the upcoming Sundance-supported feature, "The Last Black Man in San Francisco."
3. "Broken," Volker Schlecht and Alexander Lahl
Germany, 7 mins.
Based on interviews with former prisoners, this animated documentary provides a glimpse into the most notorious women's prison in east Germany. A film about political imprisonment, forced labor and enormous profits on both sides of the former Iron Curtain.
4. "Chekhov," Jack Dunphy
USA, 5 mins.
A secretly recorded phone conversation between the director and his sister, laced with bitter honesty, familial messiness and complex affections that only siblings can provide.
5. "Close Ties," Zofia Kowalewska
Poland, 19 min.
Zdzis?aw Torhan left his wife of nearly 45 years, Barbara, to live with his lover — but returned home seven years later. Putting their relationship back together becomes extremely difficult for the both of them. Now, the unfaithful husband suggests organizing their 45th anniversary in order to make amends.
6. "The Geneva Convention," Benoit Martin
France, 15 mins.
As Hakim is waiting for the bus after class, he is caught in a vendetta between teenagers. He is not exactly keen to get into a fight, but how can he possibly avoid an awaited confrontation?
7. "Lucia, Before and After," Anu Valia
USA, 15 min.
After traveling 200 miles, a young woman waits out Texas's state-mandated 24-hour waiting period before her abortion can proceed.
8. "No Other Way to Say It," Tim Mason
USA, 7 mins.
Director Tim Mason pulls the curtain back on the glamorous world of advertising in this short comedy about a voiceover actor trying to nail the right tone for a pair of indecisive ad creatives selling a fictitious children's ice cream brand. Or is it a short tragedy about a pair of ad creatives trying to coax the right tone out of a distracted voiceover actor?
9. "Promise," Tian Xie
China, 16 mins.
In a remote Chinese village, a young boy forms a bond with a pig.
10. "The Silence," Farnoosh Samadi and Ali Asgari
Italy, France, 15 mins.
Fatma and her mother are Kurdish refugees in Italy. On their visit to the doctor, Fatma has to translate what the
doctor tells to her mother but she keeps silent.
11. "Wednesday With Goddard," Nicolas Ménard
U.K., 4 mins.
A personal quest for spiritual enlightenment leads to romance and despair.
12. "What Tears Us Apart," Hu Wei
France, 18 mins
After a long separation, an encounter. Two families. One child. Featuring Isabelle Huppert.
Also Read: ShortList 2016: Finalists Talk About Selling Wedding Rings to Pay for Projects (Video)
Here are the Student ShortList Finalists:
1. "Chester" — Shaun Swift, UNCSA
USA, 15 mins.
When a furry guy named Chester offers comfort to a lonely girl, he either makes the worst move of his life, or the best one.
2. "Fanny Pack" — Uttera Singh, USC
USA, 10 mins.
A comedy about a young Indian-American girl who wants to follow her dreams, and a fanny-pack-clad Indian father who chases his daughter through an airport hoping that she will follow.
3. "Noble Creatures" — Daniel Lafrentz, UCLA
USA, 20 mins.
Set in the swamps of rural South Louisiana, this short pits two adversarial escaped convicts — with different ideas about how to hold onto their freedom — against a tortured, but resolute female corrections officer known as "Put-Down."
4. "Benny Got Shot" — Malcolm Hayes Washington, AFI
USA, 19 mins.
A coroner faces her fear of loss when her younger brother goes missing on the same day an unidentified local boy is shot by police.
5. "Curiosities of the Quiet Boy" — Quran Squire, LMU
USA, 11 mins.
A partially deaf 12-year-old undergoes a series of supernatural phenomena in the midst of mourning his mother.
6. "Gardeners of the Forest" — Ceylan Carhoglu and Nicole Jordan-Webber, Chapman
USA, 15 mins.
For generations, Laos was known as the Land of a Million Elephants. Today, there are around 400 elephants left. This short explores how the Chinese market, deforestation and tourism all play a role in the imminent extinction of elephants in Laos.
7. "This Year's Angel" — Bethany Spreadborough, Emerson
USA, 8 mins.
It's Christmas time and Matthias finds himself all alone — that is, until a beautiful angel appears atop the Christmas tree.
8. "Rosie, Oh" — Andy Koeger and Apple Xenos, SCAD
USA, 9 mins.
A one-shot short film following an unsupervised little girl as she wanders into her neighbor's house looking for her lost dog.
The ShortList Film Festival has the support of partners IMAX, Red Digital Cinema, AbelCine, Topic.
Watch, vote, and share your favorite festival short film using #Shortlist2017 for your chance to win two tickets to the ShortList Film Festival award ceremony.
Related stories from TheWrap:
MEET: The ShortList Film Festival Jurors! Matt Ross, Misha Green, Lisa Bunnell and More!
The Inspiring Story of Maimouna Doucoure – TheWrap's ShortList 2016 Jury Winner
ShortList 2016: Finalists Talk About Selling Wedding Rings to Pay for Projects (Video)
ShortList 2016: Film Insiders See 'Appetite for Experimentation' in Shorts (Video)
The Scene at ShortList 2016: TheWrap's 5th Annual Short Film Festival (Photos)
HEIDELBERG, Germany — The Duke and Duchess of Cambridge joined a rowing regatta, visited a cancer research center and made pretzels in the university city of Heidelberg on the second day of their visit to Germany.
Prince William and his wife, Kate, took to the waters of the Neckar river on Thursday afternoon, coxing two opposing boats in a race of rowers from Heidelberg and its twin city Cambridge.
A glass of wine before a big speech may not be the best tactic if you want to get your words right and avoid your jokes falling flat., according to psychologists at University of Cologne, Germany.
BERLIN — Chancellor Angela Merkel's challenger in Germany's national election called Sunday for the government to be obliged to invest a set amount in infrastructure such as roads, railways and schools.
Under Merkel, Germany has made it a priority to stop running up debt but has faced criticism for spending and investing too little. Center-left challenger Martin Schulz of the Social Democrats is struggling to dent a double-digit poll lead for Merkel's conservatives before the Sept. 24 parliamentary vote.
HURGHADA, Egypt — Germany on Saturday confirmed that two German tourists were killed in a knife attack at a hotel in the popular Egyptian Red Sea resort of Hurghada. The assailant, Egypt said, was a 28-year-old university graduate from the Nile Delta. The German Foreign Ministry said it now has the "sad certainty" that two...
Last Sunday, people around the globe spoke out against Digital Restrictions Management (DRM) through many channels at once. The International Day Against DRM was a confluence of activism to protect our rights and freedoms from the surveillance, unaccountable control, and security threat effects of DRM.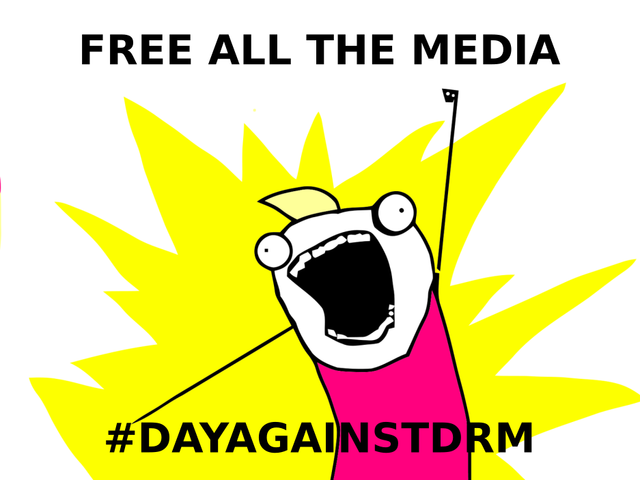 If you haven't already, please sign the petition, launched on Sunday, calling on Netflix to release its original productions from DRM. Netflix accounts for more than half of peak traffic in some countries -- we have to do this if we are going to move beyond DRM as a society.
For the Day, researchers at the University of Glasgow revealed new findings about the economic harm of DRM. The popular repair tutorial Web site iFixit asked its users to take a stand against the DRM that companies use to willfully prevent repair, while Italian organizers held a teach-in and repeated what's now become a tradition of 8-bit music parties.
A supporter wrote a rhyming poem lamenting that they could not share DRM-encumbered books. The founder of the Pirate Party pointed out the absurdity in letting companies effectively write copyright law into DRM code, and we published a post with media rights group Free Press describing DRM's threat to freedom of expression.
Once again, we set a record for the number of civil society organizations and DRM-free book businesses participating, as far apart as Germany and Bangladesh, broadcasting the message of the Day Against DRM to tech policy, literary, free culture, and hacker communities. The businesses offered discounts on ebooks, some of which are still ongoing. See the full list of organizations below.
The Day shows our efforts to raise public awareness about DRM are working. But our work is far from over. We need to keep sharing educational resources about the problem of DRM, taking action, and supporting DRM-free media. If you can spare $10 or $15 to help us hire more staff for our tiny Defective by Design team, we'd love that too.
Stay in touch
We'll be announcing the planning of the next International Day Against DRM soon. To be notified when we set the date, and to make sure you hear about International Day Against DRM events in your area, be sure to sign up for the announcement mailing list.
Defective by Design organizers and community members are also in our freenode IRC channel, #dbd, year-round. Come and chat with us!
Interested in organizing an event or media sale next year?
Please join the DRM Elimination Crew discussion list to stay in the loop as we ramp up to the next International Day Against DRM. We'll keep organizing them until we put ourselves out of business by eliminating DRM once and for all!
More info about the Day
Full list of organizations participating:
For a complete list of events which took place on and immediately before the Day, see the LibrePlanet wiki.
Until the next International Day Against DRM!
Image by Allie Brosh and is from Hyperbole and a Half. It is being used under Fair Use Laws.
[New Times] University of Rwanda's School of Medicine and Pharmacy, the Institute of Legal Medicine, University of Hamburg in Germany, Rwanda National Police and the National Commission for the Fight against Genocide (CNLG) have committed to continue their collaboration in Genocide proofs conservation as well as forensic medicine.
Animal-rights groups are turning to virtual reality to shine a light on the suffering and mistreatment of farm animals.
Animal Equality, an advocate group with 60 workers spread across eight countries, is at the forefront of using VR to expose the meat industry. The group released its third VR film, "iAnimal," on Thursday, which highlights the gruesome conditions at dairy farms in England, Germany and Mexico. Viewers follow the life cycle of cows, from milking to living in remarkably cramped spaces and, ultimately, their slaughter.
In an interview with TheWrap, Animal Equality founder Jose Valle explained why shooting in VR is a more immersive and emotional experience for the viewer.
Also Read: Virtual Reality CEO: VR Does Not Spell the End for Movies
"If you don't like what you're seeing in front of you and you want to look down or in another direction, you can see the blood," said Valle. "So [VR] traps you into that scene and makes it so much more real."
Born in Spain and now based in Los Angeles, Valle has been documenting animal abuse for three years with VR. The technology "helps people to understand the suffering of the animals," said Valle.
The footage is jarring at times — at one point, a cow has its horns ripped off while it squirms inside a holding cell. Many of these cows will spend their entire lives solely walking on concrete.
Also Read: Why WWDC 2017 Is the Perfect Time for Apple to Reveal Its Mixed Reality Plans
The "iAnimal" series — with the latest edition narrated by Evanna Lynch of "Harry Potter" fame — has been viewed by more than 60 million people, according to the group. Animal Equality has set up VR demos at universities and at the Glastonbury music festival in Britain to reach a wider audience.
Beyond its release on YouTube, "iAnimal" can be viewed on Samsung Gear VR. Animal Equality is also developing an app to bring the series to all major VR headsets.
By placing viewers inside the cage with the animals, Valle is hoping VR will convey the misery of many dairy farms. "You feel trapped, just as the animals are."
Related stories from TheWrap:
Investors Bet More Than $800 Million on Augmented, Virtual Reality in Q2
You Can Now Hunt Aliens With Wesley Snipes in Virtual Reality
Fox Sports Rolls Out Social Virtual Reality for Gold Cup Soccer Tournament
Prince William and Princess Kate are taking their children Prince George and Princess Charlotte on their upcoming tour of Germany and Poland.
The surprise decision was announced at a briefing at Buckingham Palace on Monday morning.
The couple decided once they saw the program that they could take their children, who are likely to be seen on arrival and departure of both countries. The five-day tour lasts from July 17 to 21.
"They have decided that their children, Prince George and Princess Charlotte, will travel with them and we expect the children to be seen in at least a couple of occasions over the course of the week," their spokesman said.
"They look forward to a busy and impactful tour and are grateful that they will have the opportunity to meet the Polish and German people — such important friends of the United Kingdom — as a family."
As the couple conduct their official duties, the children will stay with nanny Maria Turrion Borrallo at the Belvedere Palace in Warsaw — where the family will be based from their arrival on July 17  — and at the residence of the British ambassador in Berlin when the family is in Germany.
RELATED VIDEO: Five Things To Know About Princess Charlotte
Among the highlights of the tour is a fun river race for the competitive couple. They set to take part in a rowing race on the Necker River, Heidleberg, which will include competitors from Cambridge and the German city. The two university cities are twinned.
The race will be a re-match of their famous dragon boat race on a lake in Prince Edward Island, Canada, in 2011.
In Germany, the couple is also set to visit Stutthoff Nazi concentration camp in Poland, the first camp set outside German borders. It was one of the last camps liberated in May 1945.
In Gdansk, Poland, on July 18, William and Kate will meet the founders of the Solidarity movement that campaigned against the Soviet-backed government in the 1980s.
The spokesman added, "As with previous tours, Their Royal Highnesses have asked that this tour allow them opportunities to meet a wide variety of people in both countries."
"In addition to meeting leaders in business, government and civil society, the Duke and Duchess will prioritize opportunities to meet the young people of both countries; from entrepreneurs, to mental health campaigners, and bright young talents in music and the arts."
Never let anybody tell you that just because you're in entertainment doesn't mean you can't care about policy issues.
Pop superstar Rihanna got political over the weekend, tweeting at multiple world leaders to ask them what they were doing about funding education.
The singer tweeted at Argentina, France, Germany and Canada to ask if they would commit to funding education at the upcoming G20 summit.
Also Read: Rihanna Accepts Harvard's Humanitarian Award: 'So, I Made It to Harvard' (Video)
Rihanna was tweeting on behalf of Global Partnership for Education, a nonprofit that seeks to ensure children in developing countries receive an education. She was named a global ambassador in 2016 and has since traveled to countries such as Malawi to advocate on the organization's behalf.
Also Read: Unapologetic Rihanna Responds to 'Haters' With Another Queen Photoshop
"I feel strongly that all children everywhere should be afforded the opportunity of a quality education," Rihanna said in a GPE statement. "Working together, I know we can amplify our efforts and ensure that millions of children gain access to education globally."
Besides tweeting at world leaders, she also tweeted to her followers, asking them to also demand those attending the G20 Summit to fund education.
As of the time of this writing, two out of the four — Canadian Prime Minister Justin Trudeau and President of Argentina Mauricio Macri — have responded, saying they'll support funding.
.@rihanna we've got your back! Thanks to @mclaudebibeau who made sure girls' education is in our feminist international development policy.

— Justin Trudeau (@JustinTrudeau) June 26, 2017
Also Read: 12 Song of the Summer 2017 Contenders, From Bruno Mars to Kendrick Lamar (Videos)
Other world leaders and politicians not included in the original tweets also responded. Julia Gillard, the former prime minister of Australia, tweeted in support of GPE.
…Real action per @rihanna means pledging funds to @GPforEducation to build schools, train teachers & deliver quality education for all-JG

— Julia Gillard (@JuliaGillard) June 24, 2017
Angela Merkel or other world leaders from Germany haven't responded, but Steffen Seibert, the head of the German governmental press, tweeted at the pop star to show the country's support of education.
Celebrities such as Demi Lovato also came out in support of Rihanna and GPE's vision.
The G20 Summit, an annual gathering of the leaders of the Group of Twenty nations, will be held in Hamburg, Germany on July 7 and 8.
Related stories from TheWrap:
12 Song of the Summer 2017 Contenders, From Bruno Mars to Kendrick Lamar (Videos)
Rihanna, Lupita Nyong'o Now Want That Twitter Fan Movie About Them Made
Rihanna Photoshops Queen Elizabeth II's Head Onto Her Body (Photos)
13 People Azealia Banks Has Had Beefs With, From Rihanna and Lady Gaga to Russell Crowe (Photos)