A unique magnet developed by the Florida State University-headquartered National High Magnetic Field Laboratory (MagLab) and Germany's Helmholtz Centre Berlin (HZB) has reached a new world record for a neutron scattering magnet.
If the surroundings are designed to be sufficiently stimulating, even a simple computer screen is enough to generate an intense cinematic experience. After observing some 300 study subjects, researchers at the Institute of Psychology of Johannes Gutenberg University Mainz (JGU) in Germany concluded that the angle of viewing does not play a vital role in the cinematic experience, thus disproving various hypotheses. According to the results of their study, the presence of so-called contextual visual cues plays a greater role in actually drawing viewers into a movie. When the researchers gave a computer screen the attributes of a movie theater, the test subjects barely sensed a difference between it and a normal cinema with a large screen. Even a cell phone display performed relatively well in a cinematic environment.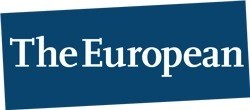 Florian Guckelsberger and Lars Mensel of The European sat down with Rafik Abdessalem -- the former foreign minister of Tunisia's Ennahda Party, the moderate Islamist party that came in second in the weekend's parliamentary elections. Presidential elections will be held Nov. 23.
The European: Mr. Secretary, do you feel that the term "Arab Spring" is still the right way to describe what took place in the MENA region during the last four years?
Abdessalem: I think it is the right term. This is a wave of political change in the whole region and what happened in Tunisia affected the whole region. Now we have a wave of counterrevolutions. And they again affect the entire region. But I think there is no escape from political change.
The European: Why?
Abdessalem: This is a strategic event for the whole region. You may have some difficulties here and there and you may have counterrevolutions by military institutions that want to claim back the political scene. But I think it is impossible to return to the era of Mubarak and others. The Middle East is in a process of change, a long process that takes some time.
The European: What do you mean when you say the process is strategic?
Abdessalem: Strategic in the sense that we had long suffered from political despotism and political stagnation in the name of political stability. That was wrong. There may now be many European politicians who think that they can go back to business as usual: Work with despots as long as they guarantee political stability. But I think it is a deceiving concept to consider despotic rule stable. It is really political stagnation -- because you can't ignore the aspirations of the people for political freedom and political change.
The European: But right now we have instability and bloodshed at the same time: In Libya there's anarchy, in Syria there's civil war.
Abdessalem: That is part of the challenge we have seen in the Middle East. What emerged in Iraq after the messy withdrawal of the Americans was a political vacuum, sectarianism between Sunnis, Shias, Kurds, Arabs and Christians and Muslims. Syria was affected by the Arab Spring, but due to the complexity of the social tissue in Syria -- where you have not only diversity but a lot of sectarian divisions -- the revolution transformed into a sectarian and religious conflict. This is the hallmark of the challenge we have seen in the region. It suffered from political despotism for decades, since the Second World War. And when it encountered challenges it became messy. The exceptional case is Tunisia. But it is a process similar to what took place in Europe in the 19th and 20th century.
The European: How so?
Abdessalem: There were religious wars and other conflicts. I think it will take some time in a difficult and complex region.
The European: Do you remain optimistic in the face of recent events? In Egypt, the counterrevolution -- as you called it -- essentially rolled back the changes that had taken place during the Arab Spring.
Abdessalem: But it is impossible to go back to the era of Mubarak. Of course, the military benefited from the political divisions and the mistakes of the Muslim Brotherhood. That's how it managed to come back to the political scene –- without ever having really left it. The modern history of Egypt is associated with the role of the military. After the political difficulties following the revolution of the 25th of June, it exploited the circumstances to resume business as usual. But we can't ignore the demands of the Egyptian people for political participation, for political and economic reform. It is as important for the country as it is for the whole region.
The European: But isn't it a paradox that people demand political freedom and yet give high approval ratings for President Sisi?
Abdessalem: The region is looking to synthesize the demands of freedom and security. After dismantling the regime of Mubarak and others, there was much space for freedom. The demands for security were also very high. You must understand that the military is now acting in the name of security. In Tunisia, we are looking at a delicate balancing act: to implement the aspirations of the people while at the same time guaranteeing the political stability that is necessary for any economic and political development.
The European: Would you say that Tunisia has profited from the chaos surrounding it?
Abdessalem: Maybe so. But we were also negatively affected by the regional environment: Our national security is affected by what happens in Libya. Remember that the region is deeply interconnected: There are failed states and military conflicts surrounding us. Luckily, the political elite in Tunisia recognizes the need for consensus and consolidation of the democratic process with all the challenges we face both internally and externally.
"Demonstrations are better than stagnation."
The European: Just last year, we saw the murder of the opposition figure Mohammed Brahmi. At the time, observers said that the process of change in the country was in danger. What has changed in the past 12 months?
Abdessalem: We have succeeded in stabilizing the country. The assassination of Mohammed Brahmi was a terrible signal. We don't have a tradition of assassinations; it was the second one after the revolution. This pushed the political elite towards more consensus and dialogue. And after the assassination we decided to leave the government in favor of a neutral, technocratic government and succeeded in drafting a really progressive constitution…
The European: …in terms of?
Abdessalem: In terms of liberty and privacy, freedom of consciousness and decentralization of the state. Compared to other constitutions in the region, it is very progressive. We also fixed an election date. It is a success story when you compare it to the rest of the region. Of course that doesn't mean that we didn't face any difficulties or challenges. For example, the economic demands, mainly those of the people in the internal regions where the revolution started.
The European: Do you expect stability after the Presidential elections in November?
Abdessalem: I think the country is moving towards stability. Even if there are demonstrations within a democratic context, it's better than political stagnation. But we are looking for an inclusive government that consists of different political parties, actors and forces of the country to provide more stability. The simple reason that we are overcoming the transitive period means that we are moving towards stability. There is a constitution, there is a five-year term for the next government: That provides time for the economic and political reforms the country needs.
The European: How do you think the political extremists can be integrated in that process? One could argue that the value of a democratic system depends on how well it includes the extreme left and right or the extremely religious.
Abdessalem: That is a dilemma if you live in a traditional democracy, let alone in a newborn democracy. It depends on whether you have peaceful extremists or not. You can integrate them if they are peaceful. But for violent groups and elements you have no solution other than defeating them by security or military forces -- if they jeopardize the security and stability of the country. That is why we need to differentiate between peaceful and radical groups.
The European: That sounds more easily said than done. During the revolution, the protests were often classified as a threat to peace and stability in order to defeat them with security or military forces. Any government has the tendency to see the protests against it as dangerous or harmful to democracy.
Abdessalem: But it depends on the kind of demonstrations. As long as they don't jeopardize the stability and the foundations of the country, they must be allowed. And that is also what we need to meet the demands of freedom and political stability and security: a regulated freedom that is based on the law. And by that I mean international values and principles.
The European: There is a certain tradition in the region that countries interfere in each other's domestic affairs, be it directly or by financing opposition groups, terrorists, etc. Do you fear that the process of democratization in Tunisia -- which is widely seen as a role model -- could lead other leaders to fear such changes in their own country and in turn interfere in yours?
Abdessalem: Unfortunately, that is the case in the region -- regimes using money and media to stop the process of democratization and to jeopardize the political progress. We see this in Libya, in Syria, in Iraq and so on. We suffered it in Tunisia as well, but we overcame it due to the broad consensus between political forces. Maybe we benefited from geography: We are much closer to Europe than the other countries of the Middle East. We received a very positive message from our European partners about our process. And I feel that we really rely on the awareness of the Tunisian people. They are fully aware of external interferences in our international affairs. And they are very keen for the process of democratization to continue.
"It is not up to the state to impose a religion."
The European: What are the economic prospects of the country? Freedom is one thing, but most of the protests were sparked by rising costs of living.
Abdessalem: This is the dilemma of the Tunisian experience: Making good political progress but struggling to implement the economic aspirations of the people. The real challenges are the high expectations of those people. At the end of the day they will say: "We have more political freedom, but what about everyday life? What about unemployment or health care?" It makes me hopeful that we were able to lay the foundations of the new political system, of the newborn democracy of the region. And I think it is time to build economic achievements on top of that. Democracy can help a lot.
The European: Explain…
Abdessalem: Many people make a distinction between democracy and the economic perspective, but democracy is also an economic investment. When there is transparency, representative government with checks and balances, it will help a lot. When the government started, the unemployment rate was more than 19 percent. Now it is about 15 percent. If you have a lot of young people graduating from university with no prospects for a job, it is a real challenge. Democracy needs to rest on two pillars: an economic and a political one.
The European: Are there still old policies in place that are hindering this process?
Abdessalem: We are facing difficulties but are not in a dramatic or catastrophic situation. We are moving to a more balanced economy -- we are almost back to the old number of tourists, the industrial sector is functioning, internal and external investment has been improved. Of course we were affected by the transitive period because a lot of investors were not fully confident yet and were waiting for the next election. I think the situation in Tunisia is manageable.
The European: What role does religion play in Tunisian politics?
Abdessalem: Religion is part of the political culture. At the end of the day, the identity of the Tunisian people includes Islam. Of course, it could play a constructive role -- as in any democracy -- if it has an open space for different expressions as long as they are based on the principles of tolerance and openness. During the regime of Ben Ali, everything, including religion, was controlled by the state. That is no longer the case. Tunisia is an open society now; we have different expressions of religion and different ways of life. It is not up to the state to impose a religion; it is up to the state to manage the public sphere in a rational way whilst staying neutral.
The European: That sounds quite optimistic. Is the state not feeling pressured by religious leaders? I assume it is sometimes hard to reconcile the values you are promoting with certain teachings.
Abdessalem: Like any great religion, Islam is subject to interpretation. Some of these interpretations are healthy, others are terrible -- like al-Qaida. But religion is also affected by the environment it exists in. In a democratic society, the interpretations focus on the values of solidarity and civility -- as you can see in Europe. In
Germany
, Protestantism even played a crucial role in the rise of capitalism and the modern state. In Tunisia, we want to achieve the same thing.
Conversation by Florian Guckelsberger with Rafik Abdessalem
.
This piece also appeared on The European.
The United States said it will provide $10 million in additional humanitarian assistance to help communities in the region hosting the more than 3 million refugees from Syria. U.S. Assistant Secretary of State for Population, Refugees, and Migration Anne C. Richard made the announcement Tuesday in Berlin at an international conference hosted by Germany on the "Syrian Refugee Situation – Supporting Stability in the Region." This new assistance will help improve schools, buy...
DENVER (AP) - Three teenage girls being investigated for trying to join Islamic State forces in Syria were victims of an "online predator" who encouraged them, a school official said Wednesday, as US officials tried to determine how they made it to Europe without anyone knowing and whether terrorists' appeal is deepening among vulnerable youth.
The Denver-area girls - two sisters ages 17 and 15, and their 16-year-old friend - were detained at the airport in Frankfurt, Germany, and sent home over the weekend. They were interviewed by the FBI and returned to their parents in suburban Aurora. Those in the tight-knit east African community where they live said the sisters are of Somali descent and their friend is of Sudanese descent.
The episode posed vexing questions for US officials, including about the use of social media by terror groups to recruit people inside the United States and what can be done about it.
"Social media has played a very significant role in the recruitment of young people," said FBI spokesman Kyle Loven in Minneapolis, home to the largest Somali community in the US Authorities there have been concerned about terror recruiting of the young for years.
"What it indicates is we have to be really careful about people in impressionable years and what they're doing on the Internet," said Jim Davis, former special agent in charge of the FBI in Denver.
At least one of the girls was communicating with someone online who encouraged the three to travel to Syria, said Tustin Amole, a spokeswoman for the Cherry Creek School District where the girls attend high school.
Fellow high school students told school officials on Monday that the girls had been discussing travel plans over Twitter, Amole said.
"There's no indication they had been radicalized in a way that they wanted to fight for ISIS," Amole said, adding that the students had no prior problems aside from unexcused absences on Friday. She did not elaborate.
A US official said evidence gathered so far made it clear that the girls were headed to Syria, though the official said investigators were still trying to determine what sort of contacts they had in that country. Another US official said that investigators were reviewing evidence, including the girls' computers. The officials spoke on the condition of anonymity because they were not authorized to discuss the ongoing investigation by name.
Still unknown is how the girls managed to get to Frankfurt. The US government doesn't have any restrictions on children flying alone, domestically or internationally. Airline policies vary.
Most US airlines allow children 12 and older to fly alone but often with restrictions on international flights, according to the US Transportation Department.
The girls' parents reported them missing Friday after they skipped classes. They had taken passports and $2 000 in cash.
At some point, the US informed German authorities at the airport about the girls arriving alone on their way to Turkey, German Interior Ministry spokeswoman Pamela Mueller-Niese told reporters Wednesday. She said the three were detained by German police, with approval from a judge, and returned voluntarily to the US on Sunday.
In Denver, the FBI interviewed the girls before sending them home. Once there, the girls told a deputy they stayed in the Frankfurt airport for an entire day. They said they had gone to Germany for "family," but wouldn't elaborate.
Secretary of State John Kerry, speaking during a visit to Berlin on Wednesday, said the case was "an example of good cooperation between us and the increased vigilance of law enforcement on this issue of the movement of people from one country to another."
Amole said the school district was being "extra vigilant" in light of the FBI's concerns that the girls' friends or classmates might have similar intentions.
Mohamed Nur, head of the Somali Community Center of Colorado, said residents want to know more about what really happened so they can find ways to "do a better job and show kids a good path."
Terror recruiting has been a problem for years in Minneapolis. Since 2007, roughly 22 young Somali-Americans have travelled to Somalia to take up arms with al-Shabab, an al-Qaida linked group. Those were all men.
Within the last year, a handful of people from the community left Minnesota to join militant groups in Syria, and this time, there are fears that women might have been targeted. Loven said the FBI is working with the Somali community to establish trust and help identify young people at risk for radicalization.
In Colorado, Shannon Conley, a 19-year-old nurse's aide, pleaded guilty in September to planning to help the Islamic State after trying to board a flight in Denver to get to Turkey. Conley planned to marry a man she met online who said he was fighting with the militants.
Mia Bloom, a professor of security studies at the University of Massachusetts-Lowell, said the girls' story so far suggests how Islamic extremists have mastered social media to prey on younger and younger women with "Disney-like versions of what it is like to live in the caliphate."
A spokesman for the US attorney's office in Denver would not say whether prosecutors plan to charge the girls with a crime. State prosecutors said they have no imminent plans to charge the girls. Amole said they will not face discipline.
"Our biggest concern is for the safety and well-being of these girls," Amole said.
German media company Bertelsmann said Tuesday it would buy online education provider Relias Learning, its biggest US acquisition since taking over Random House in 1998. It...
The collective effort of several European universities, mainly from Germany, Belgium and Italy, has been revealed recently as a sci-fi device come true: the robotic archaeologist, which is capable of exploring and excavating archaeological sites on its own and building comprehensive models of the environment based on the data it receives.
By Kathryn Doyle NEW YORK (Reuters Health) – There are noticeable differences in the shape and function of hearts among obese and normal-weight adolescents, researchers say. "We do not know if (these changes) are clinically meaningful or necessarily dangerous," said Dr. Norman Mangner of the University of Leipzig Heart Center in Germany. "This is a cross sectional study and, therefore, we cannot answer this question." Still, some of the heart characteristics of obese adolescents were similar to those of children with leukemia after chemotherapy, he wrote in an email to Reuters Health. ...
This story originally appeared on Mother Nature Network.
Earth's plant life may soak up more
carbon dioxide
from the atmosphere than previously thought, according to a
new study
. And since CO2 emissions from burned fossil fuels are also the main driver of
man-made climate change
, that raises an obvious question: Are trees saving the world from us?
It's widely known that plants need CO2 for
photosynthesis
, but the study's authors say current computer models of Earth's climate underestimate how much CO2 is absorbed by vegetation overall. That's because most climate models don't factor in the way CO2 diffuses inside a leaf's
mesophyll
tissue, causing the models to misjudge plants' global CO2 intake by as much as 16 percent.
More photosynthesis is good, but can a 16 percent discrepancy slow down climate change? Some news coverage and commentary has suggested it might, raising the possibility trees and other land plants could buy us more time to curb
greenhouse gas
emissions. Yet several prominent scientists — including a co-author of the new study — tell MNN such interpretations are mostly hot air.
"No, it would not reduce the urgency of reducing emissions," says Lianhong Gu, an environmental scientist at Oak Ridge National Laboratory who helped produce the study. "The climate change associated with fossil fuel use is much bigger than the response of plants to CO2."
The study isn't meant to make climate forecasts, he adds — that's what models are for. The goal is to refine those models, which often need time to incorporate new research. "Models are representations of our understanding of how the Earth system works," Gu says. "Our understanding is a collection of knowledge about physical, chemical, biological processes. There is sometimes a delay between learning how these fundamental processes operate and how they are represented in the models."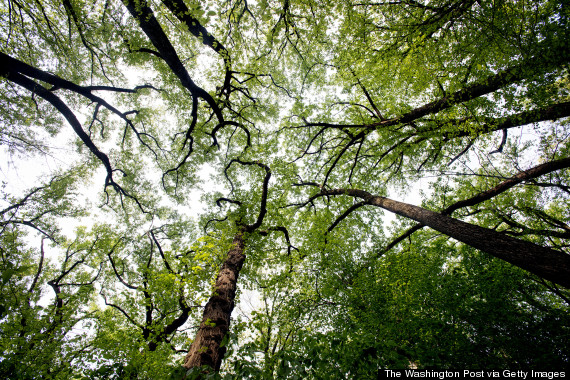 One tree can absorb as much as 48 pounds of CO2 per year, storing up to 1 ton by the time it's 40 years old.
It's premature to guess how this might affect the speed of climate change, Gu adds, but trees can't bail us out forever. "If we consider this factor, the expected climate change might be delayed for some time, although I cannot say by how much because this is not something we have investigated yet," he says. "But sooner or later, what we expect to happen will happen. It's just a matter of time."
While the study does reveal an omission in many models, some
climate experts
question its global significance. CO2 isn't the only factor in plant growth, for instance — water and nutrient limitations play a role, too, potentially offsetting the benefits of CO2. Heat can also
force forests to relocate
instead of expanding, sometimes ceding territory to grasslands that are slower to store carbon. And even when more CO2 does boost growth, the absorbed carbon returns to the air when the extra biomass dies.
"This is a highly oversold paper," Martin Heimann, director of biogeochemical systems research at
Germany
's Max Planck Institute for Biogeochemistry, writes via email. "The authors have identified a step in the photosynthesis process chain of land plants which has not been explicitly represented in current climate model formulations. Including this process increases the uptake capacity of the land biosphere for excess CO2 — according to the study by about 16%. However, for the atmospheric CO2 and the climate only the net (land and ocean) uptake matters. If the land uptake is increased by a certain fraction, also the land carbon release through respiration (the decay of dead biomass) will increase."
This step isn't in most climate models, he says, because such large-scale modeling requires some generalization. "The models do not describe each individual plant, but just a generic plant representative for a gridbox of perhaps 50 by 50 km. How this generic plant is operating is represented by a formula that is based on theoretical understanding of how photosynthesis works, but is very much simplified."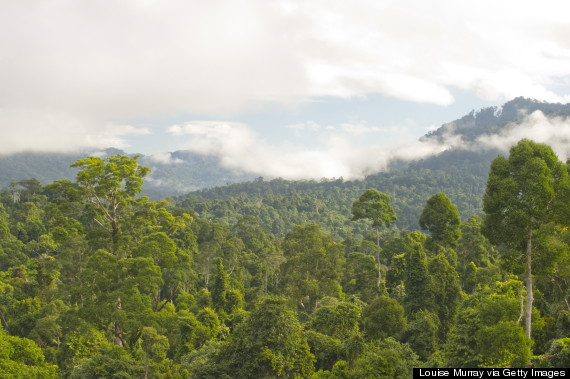 Earth would need to at least double its land vegetation to keep up with CO2 emissions, researchers say.
Other researchers agree the study's implications are likely minimal. "I like this paper, but I do have some reservations about the claims for significance of this one factor on the performance of Earth System Models," says Stanford University ecologist Joe Berry. "The model I have been associated with has included a mesophyll conductance parameterization for about 10 years — so it isn't totally new."
With or without mesophyll minutiae, no climate model can predict exactly what humans will do, points out Heidelberg University environmental physicist Werner Aeschbach-Hertig. But while the United Nations' Intergovernmental Panel on Climate Change (IPCC) outlines a range of possible
emissions scenarios
for our future CO2 output, even the more optimistic outlooks are too bad for plants alone to fix.
"An exact prediction of how fast CO2 will increase is not possible anyway — but mainly because we do not know how the emissions evolve, not because of uncertainties in the carbon cycle," Aeschbach-Hertig writes. "Basically all [scenarios] lead to problematic warming, and we have been following a rather high pathway in recent years. Thus, even if increased CO2 uptake by plants may help us a little to dampen the increase, as long as we emit ever more CO2 there will be a fast increase in the atmosphere."
Regardless of how much CO2 they soak up, Gu says, wild plants are a key ally in our quest to make civilization sustainable. Rather than just expecting them to protect us, we should focus on protecting them — not just because they might soften the blow of climate change, but also because plants offer many other "
ecosystem services
" that benefit humanity. Beyond absorbing CO2, for example, plants can
release atmosphere-cooling aerosols
,
clean up toxic fumes
and
produce life-saving medicines
.
"I really hope people can appreciate how much nature has been doing for us," Gu says. "Nature is trying to mitigate the consequences of our actions. We should appreciate that and protect plants. There are so many plant species that are doing a service to mankind, yet we have not been studying them. We don't even know how they are doing in the natural environment. If they go extinct, we would miss a lot of knowledge that could have been gained. We need to protect plants and protect nature."
Stories of communities taking action for the climate and refusing to accept the plans of polluting fossil fuel companies are happening more and more. Here are just a few inspiring climate acts of courage taken by doctors, villagers, students, farmers, and 92-year old veterans – people just like you.
1. Canoes vs. coal
The People of the Pacific refuse to allow themselves to drown, they are fighting back against climate change! Residents of the Pacific islands, among the countries most vulnerable to rising sea levels, are taking the fight to save their homes directly to the fossil fuel industry. Using traditional canoes, 30 Pacific Climate Warriors from 12 Pacific islands paddled into the oncoming path of coal ships in an effort to shut down the world's biggest coal port for a day.
2. Maules Creek community - "We cannot allow this to happen"
Australian mining giant, Whitehaven Coal, is set to build a huge open-cast coal mine to become one of the largest in the country. The mine's CO2 output could reach up to 30 million tonnes per year – roughly equivalent to New Zealand's entire energy sector. The local community together with anti-coal activists, including religious leaders, doctors and a 92-year-old digger, decided they will not allow this coal to be mined and burned. They launched a fierce campaign against the developments, undertaking direct, non-violent action to protest against the mines. Despite the protests the mining has begun, but the fight is not over.
© Leard State Forest / flickr / CC BY 2.0
3. The story of Dharnai
The Dharnai village in Bihar, India, has shown their government, and the rest of the world, how people can stand up to the climate-wrecking fossil fuel industry. This small village from one of India's poorest states is lit-up by a solar-powered micro-grid. By bypassing the dirty energy technologies of the past century, and by powering their community with sustainable solar power, the village proved that people can own and control their own clean and renewable energy.
4. A little lobster boat can make a big difference
In May 2013, Ken Ward and Jay O'Hara used their little lobster boat to block a shipment of 40,000 tonnes of coal destined for the Brayton Point Power Station, the largest coal plant in New England, US. They were charged with conspiracy, disturbing the peace and motor vessel violations and faced up to several years in jail. In a major — and unexpected — victory for the climate movement, prosecutors in the US state of Massachusetts dropped charges against the two activists. Why? Let's let the District Attorney explain:
Wow. Let's hope all peaceful activists taking action for our future are treated with the same common sense.
5. Fossil-free schools and cities
Dozens of universities and cities are committing to divesting in fossil fuels. Several of these commitments come as a result of students and residents organizing and speaking to officials about the importance of divesting from fossil fuels. READ MORE about everyone who's going fossil free!
© maisa_nyc / flickr / CC BY-NC 2.0
6. People of Mahan
The story of Mahan in India is the story of a community fighting to save an ancient forest from a long-corrupt coal industry. The struggle of the people of Mahan attracted international support and managed to, not only save the forest from being turning into an open-pit coal mine, but also achieved victory for the environment and the climate by spelling out the end of cheap coal in India. Coal fired power plants are the biggest source of man-made CO2 emissions. India now has an excellent opportunity to scale up its ambition on renewable energy!
7. Human chain against coal
Thousands of people joined hands to form an eight-kilometer Human Chain across the border of Germany and Poland to protest against lignite coal mining in the area. 30 different nationalities traveled from cities all over Europe to be there. It was an extraordinary event that brought together Greenpeace volunteers, environmental grassroots organisations and thousands of members of the local community.
Helena Meresman is a climate and energy digital mobilization specialist with Greenpeace International.
THE EXTRAORDINARY exploits of a Scottish "shrink" whose daring raid on Hitler's mountain retreat, under the command of James Bond author Ian Fleming, helped win World War II have finally been unearthed. Dr Oscar Oeser, a psychiatrist once based in at St Andrews University, was a code-breaker during the Second World War, a leader of a raid on Nazi intelligence centres, and head of a de-Nazification unit in Germany after VE Day.
The huge glaciers along the coast of Antarctica are keeping sheets of ice from flowing into the ocean. But as the climate warms, those glaciers start to melt, raising sea level and flooding coastal areas around the world. So University of Nevada hydrology professor Scott Tyler set out to measure the conditions underneath the Ross Ice Shelf, a plain of floating ice in West Antarctica larger than Germany.  "If we raise sea level another meter or two very quickly, then we are going...
Medical staff wearing protective clothes are seen during the arrival of an Ebola patient at the isolation ward of the University Clinic in Frankfurt am Main A UN employee infected with the Ebola virus in west Africa has died after arriving in Germany last week for treatment, the hospital said on Tuesday. "The Ebola patient died during the night in the St Georg Clinic in Leipzig," it said in a brief statement.
More and more Greeks are moving to Germany to complete their university studies in the hope of improving their chances in the job market. Radical cuts continue to threaten the quality of teaching in Greece.
By Daren Butler and Jonny Hogg
MURSITPINAR, Turkey/ANKARA, Oct 8 (Reuters) - Islamic State fighters launched a renewed assault on the Syrian city of Kobani on Wednesday night, and at least 21 people were killed in riots in neighboring Turkey where Kurds rose up against the government for doing nothing to protect their kin.
Heavily outgunned defenders said Islamic State militants had pushed into two districts of the mainly Kurdish border city late on Wednesday, despite U.S.-led air strikes that the Pentagon acknowledged would probably not be enough to safeguard the town.
In Turkey, street battles raged between Kurdish protesters and police across the mainly Kurdish southeast, in Istanbul and in Ankara, as fallout from war in Syria and Iraq threatened to unravel the NATO member's own delicate Kurdish peace process. The street violence was the worst Turkey has seen in years.
Washington said its war planes, along with those of coalition ally the United Arab Emirates, had struck nine targets in Syria, including six near Kobani that hit Islamic State artillery and armored vehicles. It also struck Islamic State positions in Iraq five times.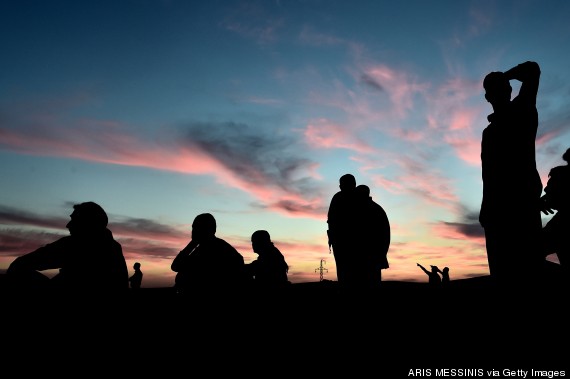 People watch airstrikes on the Syrian town Kobani from the Turkish-Syrian border in Mursitpinar, Turkey on Oct. 8, 2014. (ARIS MESSINIS/AFP/Getty Images)
Nevertheless, Kobani remained under intense bombardment from Islamic State emplacements, within sight of Turkish tanks at the nearby frontier that have so far done nothing to help.
"Tonight, (Islamic State) has entered two districts with heavy weapons including tanks. Civilians may have died because there are very intense clashes," Asya Abdullah, co-chair of the Democratic Union Party (PYD), the main Kurdish group defending the area, told Reuters from inside the town.
U.S. officials were quoted voicing impatience with the Turks for refusing to join the coalition against Islamic State fighters who have seized wide areas of Syria and Iraq.
Turkey says it could join only if Washington agrees to use force against Syrian President Bashar al-Assad and the Sunni Muslim jihadists fighting him in a three-year-old civil war.
Turkey's own Kurds, who make up the majority in the southeast of the country, say President Tayyip Erdogan is stalling while their brethren are killed in Kobani.
Police fired tear gas and water cannon to disperse demonstrators who burned cars and tires. Authorities imposed curfews in at least five provinces, the first time such measures have been used widely since the early 1990s.
Turkish Prime Minister Ahmet Davutoglu told reporters in Ankara that 19 people were killed and 145 wounded in riots across Turkey, vowing that Turkey's own peace process with Kurdish separatists would not be wrecked by "vandalism." Dogan news agency later said the death toll had climbed to 21.
At least 10 people died in clashes in Diyarbakir, the largest Kurdish city in Turkey's southeast. An all-day curfew there from Tuesday night was extended for another day on Wednesday. Pockets of protesters defying the curfew clashed with security forces there on Wednesday.
Others died in clashes between protesters and police in the eastern provinces of Mus, Siirt and Batman. Thirty people were wounded in Istanbul, including eight police officers.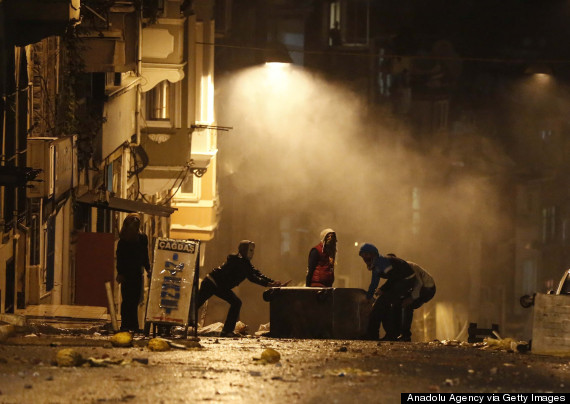 Protestors make barricades against Turkish police during unauthorized demonstrations against the advance of ISIS militants toward central Kobani, on Oct. 8, 2014 in Istanbul. (Bulent Doruk/Anadolu Agency/Getty Images)
Disturbances spread to other countries with Kurdish and Turkish populations. Police in
Germany
said 14 people were hurt in clashes there between Kurds and radical Islamists.
The unrest in Turkey, which has NATO's second largest armed forces, exposes the difficulty Washington has faced in building a coalition to fight Islamic State in Syria and Iraq, two countries with complex, multi-sided civil wars in which every country in the region has a stake.
BLACK FLAG
Islamic State fighters besieging Kobani hoisted their black flag on the eastern edge of the town on Monday. Since then, U.S.-led air strikes have been redoubled. The town's defenders said earlier on Wednesday the insurgents had been pushed back, but the fighters appeared to be advancing later in the day.
Intense gunfire and loud explosions could be heard on Wednesday morning from across the Turkish frontier. Huge plumes of grey smoke and dust rose above the town, where the United Nations says only a few hundred inhabitants remain.
U.S. officials, acknowledging it will be hard to shield Kobani from the air, have played down its strategic importance.
"Air strikes alone are not going to do this. They're not going to fix this. They're not going to save the town of Kobani. We know that," Rear Admiral John Kirby, a Pentagon spokesman, told a news briefing.
Secretary of State John Kerry said: "As horrific as it is to watch in real time what is happening in Kobani ..., you have to step back and understand the strategic objective."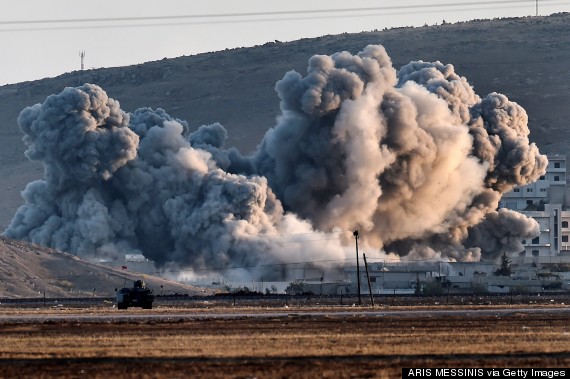 Smoke rises during airstrikes on the Syrian town Kobani seen from the Turkish-Syrian border in Mursitpinar, on Oct. 8, 2014. (ARIS MESSINIS/AFP/Getty Images)
Islamic State has been advancing on the town from three sides and pounding it with artillery despite dogged resistance from heavily outgunned Kurdish forces.
Kurdish media said Kurdish fighters thwarted a car bomb on positions in Kobani, saying the vehicle blew up before reaching its target. An Islamic State source on Twitter said the attack destroyed a police station. Neither account could be verified but a huge explosion could be seen from across the border.
In Turkey, parliament voted last week to authorize cross-border intervention, but Erdogan and his government have so far held back, saying they will join military action only as part of an alliance that also confronts Assad.
Erdogan wants the alliance to enforce a "no-fly zone" to prevent Assad's air force flying over Syrian territory near the Turkish border and create a safe area for an estimated 1.2 million Syrian refugees in Turkey to return.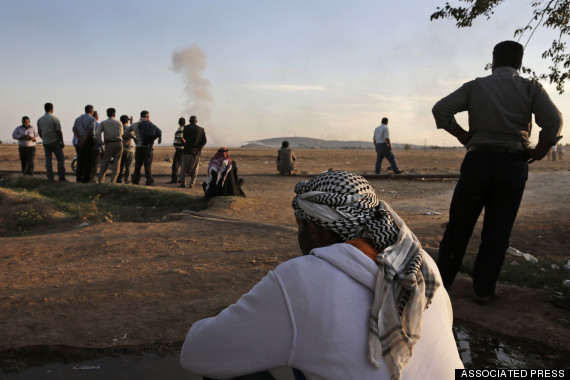 Turkish Kurds watch as airstrikes hit Kobani from Mursitpinar, at the Turkey-Syria border, Oct. 8, 2014. (AP Photo/Lefteris Pitarakis)
France said it supported the idea of a safe area, and Britain said it was studying it. But it is clear the proposal has not taken hold in Washington, which has been bombing Islamic State targets in Syria without Assad raising objections, and does not want to be dragged into a conflict against Damascus.
"At the moment, the American air force is flying all over Syria with the permission of the Assad government," said Tim Ripley, a defense expert for Jane's Defense Weekly.
"To try and impose a no-fly zone would potentially involve a major air war against one of the biggest air forces in the Middle East ... which would only be a distraction from the fight against (Islamic State)," he said.
Kerry, repeating lukewarm views of other U.S. officials, said: "The buffer zone is an idea that has been out there. It is worth examining, it's worth looking at very, very closely." Pentagon spokesman Kirby said: "It is now not on the table as a military option that we are considering."
U.S. IMPATIENCE
The conflict has already opened up a fissure in relations between the United States and Turkey, its most powerful ally in the area. U.S. Vice President Joe Biden was forced to apologize last week after Erdogan took umbrage at comments Biden made at Harvard University, in which he blamed Turkey's open borders for allowing Islamic State to bring in recruits.
An unnamed senior U.S. official told the New York Times on Tuesday there was "growing angst about Turkey dragging its feet to act to prevent a massacre less than a mile from its border."
"This isn't how a NATO ally acts while hell is unfolding a stone's throw from their border," the official said.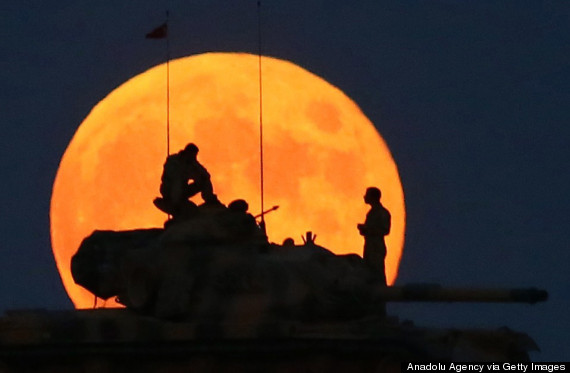 Turkish forces tighten security measures on Turkey's border with Syria, on Oct. 8, 2014. (Emin Menguarslan/Anadolu Agency/Getty Images)
Kerry said Turkey was still deciding what role it would play. Retired U.S. General John Allen, charged with building a coalition against Islamic State after it seized about a third of neighboring Iraq, is due in Turkey this week.
But, while taking in Kobani's refugees and treating its wounded, Turkey has deep reservations about deploying its own army in Syria. Beyond becoming a target for Islamic State, it fears being sucked into Syria's three-year-old civil war.
It also distrusts Syria's Kurds, allies of Turkey's own Kurdistan Workers' Party (PKK), which waged a decades-long insurgency for Kurdish autonomy in which around 40,000 people were killed.
The PKK's jailed leader, Abdullah Ocalan, has said any massacre of Kurds in Kobani would doom a fragile peace process with the Turkish authorities, one of the most important initiatives of Erdogan's decade in power.
The street protests across Turkey were already making the prospect of reconciliation with nationalists seem more remote, as protesters set fire to Turkish flags and attacked statues of the founder of modern Turkey, Mustafa Kemal Ataturk.
Selahattin Demirtas, co-chair of the HDP, Turkey's leading Kurdish party, condemned such acts as "provocations carried out to prevent help coming to the east (Kobani) from the west."
(Reporting by Daren Butler, Humeyra Pamuk, Gulsen Solaker and Jonny Hogg in Turkey, Suleiman al-Khalidi in Amman, Susan Heavey, Mohammad Zargham, Arshad Mohammed, Lesley Wroughton, David Alexander and Phil Stewart in Washington and John Irish in Paris; Writing by Peter Graff and Kevin Liffey; Editing by Tom Heneghan)
ISTANBUL -- On a warm summer day in June last year, 21-year-old Soultan headed to his university campus in Damascus, where his classmates were being rounded up and arrested by regime soldiers. It was time to leave Syria.
What lay ahead of him was an exhausting year and a half of sleeping on jail-cell floors, dodging beatings from authorities, crossing rivers and hopping freight trains with one goal: to seek asylum in
Germany
, where he had relatives. Soultan packed his bag with some clothes and an engineering book, bid goodbye to his family, and embarked on an illegal and expensive journey through eight countries by land and sea.
Nearly 10 million Syrians -- roughly half of the country's pre-war population -- are now displaced, and more than 3 million of those refugees have fled to neighboring countries. Thousands more Syrians are desperately attempting the even more difficult journey to Europe, despite many countries struggling to cope with the massive influx of desperate people, limited space in refugee centers, and complex asylum laws.
For young Soultan, the risk was worth it. Before the war, he wanted to become an engineer and work on cars. With Syria then in its third year of bloodshed, there was the chance of a real education abroad and a fresh start, he told himself.
Soultan's story is remarkable -- and rare. Most migrants to Europe come from parts of Africa and the Middle East, and the staggering price tag of such a trip would be unthinkable for them. And many who have attempted to make the dangerous trip have failed.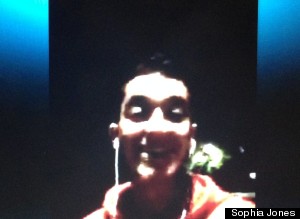 22-year-old Syrian refugee Soultan smiles on Skype from a refugee center near Frankfurt after telling his harrowing story of how he traveled through eight countries in search of asylum.
"You ask yourself, why would they tolerate it?" Joel Millman, a spokesman for the International Organization for Migration said of the difficult journey migrants face getting to Europe. "You can only surmise that it's because staying is not an option.
"But the [smuggling] gangs have become much more ruthless," he continued. "It's become something much more similar to how drug dealers treat addicts -- that there will be another one this week."
Many refugees get stuck mid-trip after they get robbed or run out of money, or when their forged IDs and documents to cross borders or board planes aren't convincing enough. And there are those who die at sea, like the 500 or so migrants whose boat was intentionally capsized by smugglers in early September, killing nearly all on board. More than 65,000 migrants have crossed the Mediterranean Sea to Europe this year -- and 3,000 have died making the trip.
"Lots of people say Europe is the dream, but it's actually a nightmare," a young Syrian man who goes by the name Abu Saddam told The WorldPost by Skype. He's been stuck in Athens for nine months after being smuggled by boat from Turkey's western coast to Greece with nearly 40 other Syrians and East Africans.
While the stories of capsized boats and abusive border guards are whispered among refugees considering the trip to Europe, the allure of a new beginning is hard to ignore.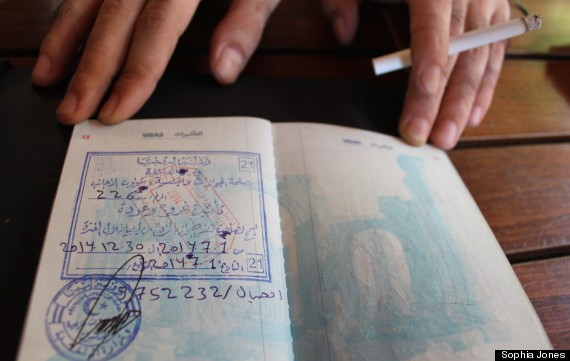 A Syrian refugee in Istanbul shows his fake Libyan visa he was planning to use to enter Libya and be smuggled by boat to Italy. His plan changed when airports closed because of the country's violence.
Take Arwa, 29, who bought a fake Libyan visa this summer in hopes of being smuggled to Italy by boat, though those plans were dashed by Libya's own conflict. He tried again for Europe last month, attempting to flee from Turkey to Greece, only to be arrested and then go missing.
"I don't care about the dangers of this trip," Arwa said before he left for his second attempt, sipping hot tea at an Istanbul cafe. "I feel like it's my last chance in life."
But for all the tales that serve as warnings to would-be migrants, there are success stories like Soultan's.
"My parents wanted me to go," Soultan told The WorldPost from a refugee center near Frankfurt. "But they didn't want to leave their homeland."
His younger brother had high school exams in Damascus he couldn't miss, and his older brother had managed to secure a well-paying job in animation in Istanbul. So Soultan made the trip alone -- an adventure that began with a drive west from the Damascus suburbs to Lebanon's border.
From there, he headed to the northern Lebanese port of Tripoli, where a ship took him up through the Mediterranean Sea to Mersin in Turkey's south. While many Syrians get smuggled by boat to Greece, Soultan decided to try his luck by crossing over Turkey's land border to Eastern Europe, stopping in Istanbul first, where his older brother now lives.
From there, he set out for Edirne, a border town in northeastern Turkey nestled up against Bulgaria and Greece. Syrians who had made the trip before him warned that there was a higher chance authorities might fingerprint him in Bulgaria, putting his name in a system that, in accordance with
an EU law
, could force him back to the first European country he entered. So he chose Greece.
In Edirne, Soultan found a Syrian smuggler and two dozen other people keen on making the same trip. They split up and piled into two rickety boats to cross the Evros river dividing Turkey and Greece. But only Soultan's boat made it across. The second one tipped over and capsized in the middle of the river -- an incident Soultan blames on the smuggler, who may have purposely damaged the boat to cheat them out of their money, he says. The passengers, lucky enough to know how to swim, made it to shore. But all their belongings were lost to the river's strong current.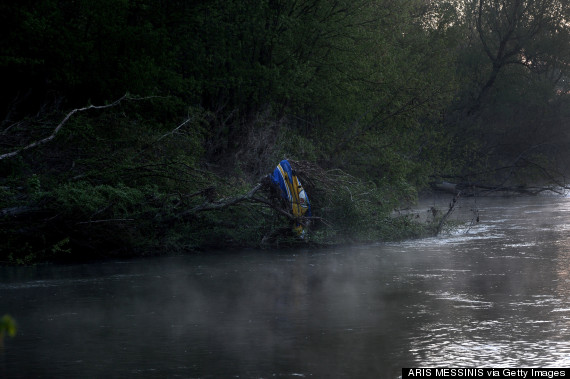 A destroyed inflatable raft used by migrants who crossed from Turkey to Greece sits on the bank of the Evros River on April 11, 2012.
"Only 14 of us made it across," Soultan said quietly. He thinks the rest successfully made the trip several days later, but he can't be sure. The river is a well-known grave.
Soultan slept on the Greek side of the river that night, thankful he had made it to the other side. The next morning, he walked along the highway in search of the nearest police station, hoping police would help him and his group. Instead, they found the inside of a four-by-four meter jail cell, locked up for nine days. They spent another nine days in a refugee camp nearby, where they managed to convince border police not to send them back to Turkey, Soultan says.
He managed to make it to Athens by a car the group hired. In Athens, they headed to a neighborhood he had been told was frequented by smugglers.
For 3,500 euros -- money given to him by his parents and loaned to him by his older brother -- a smuggler made a fake Italian ID and bought him a one-way flight from Athens to Rome. But when Soultan went to board his plane, immigration authorities questioned his supposed Italian citizenship.
"Are you Syrian or Pakistani?" they asked him, pocketing his ID. One security guard, he remembers fondly, joked with him, telling him to, "try again, but get a better ID next time."
Dismayed, but not defeated, Soultan tried to board a ferry to Italy. But this plan failed, too. So he found another border and another mode of transportation: a freight train. Crammed into a locomotive car carrying sand and 59 other people, mostly Syrians, they managed to cross into Macedonia after nearly six hours. Soultan and his crew then made their way by taxi to a smuggler's house in the capital of Skopje. But before they could go farther, Macedonian authorities thwarted their plan. Nine of them were caught, including Soultan.
Authorities promptly drove them to another border, this one leading to Serbia, and told them to get out. The group slept in the forest that night, wondering if they could make it through yet another country none of them knew.
When they crossed into Serbia the next day, police were waiting for them. "They beat us, they slapped me, and they took our money," Soultan said, adding that they didn't manage to find all their cash. "And then they sent us back to Macedonia."
But the group didn't give up. The next day, they snuck back into Serbia. And once again, the police detained them.
This time, Soultan decided to bribe the authorities, pulling aside one of the officers and handing him 50 euros. The officer, to Soultan's surprise, agreed to turn a blind eye and let the group leave, bound for the capital Belgrade.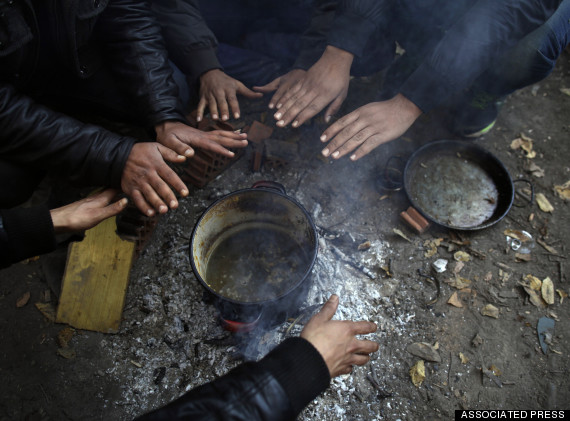 Syrian migrants gather around a fire in the forest near a center for asylum seekers 30 miles south of the Serbian capital of Belgrade on Nov. 19, 2013.
Each person had to pay 230 euros for a taxi ride, and they were dropped off just outside of the city. There, they found the nearest police station, hoping authorities would help them get in touch with the United Nations or other refugee aid groups. Instead, the group had to pay a 50 euro fine for entering the country illegally. They were locked up for the night and given a week to leave Serbia.
They ignored the warning. Instead, they found smugglers who snuck them into Hungary and across the Austrian border for 1,500 euros a head.
"We walked for hours in the rain and mud," Soultan said, shaking his head as he remembered. When he got to Vienna, he booked a hotel room with a clean bed to sleep in -- a luxury. The next day, he crossed the border into
Germany
.
Exhausted and nearly broke, Soultan arrived at his final destination: a refugee center outside of Frankfurt where he was provided with food, housing and cash.
"Thank God, I still had money," he said, laughing during a Skype call. He had spent what amounted to more than $8,000 that his family had scraped together for his journey.
Soultan is lucky -- and he knows it. When he finally made it to Frankfurt, he sat down and called his family back in Damascus. And there, a world away, his mother cried tears of joy for her son. He made it. He survived.
"They were so proud," Soultan said, beaming. "They were so happy."
In the past few weeks, the refugee, now 22, has gone to a slew of interviews to officially apply for asylum in
Germany
. He'll hear back in three months if he has been accepted or not.
"There's a big chance I'll get it," he said with hope. "I reached the point I've dreamed about."
For now, he's building a life, learning German by watching YouTube videos and exploring what he hopes soon will be his new home. He's also learning how to cook for himself -- something he never had to do before.
"I want to stay here for 20 years!" he laughs, with a boyish grin. "Enough traveling."
But then he stops and changes his mind. There's one more trip Soultan wants to take soon -- a journey back to Athens to proudly show the security guard who mocked his forged European documents his new, real German ID.
Issa Issa contributed reporting from Istanbul.
TWO schools that once had pupils on opposite sides of the battlefield joined forces for an exhibition to commemorate the First World War. Abingdon School invited pupils from Ratsgymnasium Bielefeld in Germany for an exhibition on the Great War's impact on the schools.
For those of us in the domain space, the hype and fanfare in the years leading up to new gTLDs was loud and pervasive. As early as 2010 or 2011, we saw news of their impending launch propagating through marketing and advertising publications, and even popping up on occasion in mainstream press. Yet somewhere along the way (perhaps in the confusion over procedure, dates and deadlines that seemed to plague the process), we seem to have lost the attention of a group vital to the implementation of the new extensions — marketers.
In a way, the success or failure of gTLDs hinges on the adoption of these new extensions by the marketers, advertisers and PR teams of major — and even not so major — brands. These are the people that have the power to get new domains names in front of consumers and ultimately encourage Internet surfers to use different extensions as they navigate the web.
Today, millions of new gTLDs have been registered, but those in marketing or related roles are still largely in the dark. The problem is not lack of justification for the new gTLDs, it's lack of awareness and education. In May 2014, my company — domain marketplace and monetization provider Sedo — conducted a survey that revealed some surprising results that speak to this lack of understanding:
More marketers in the U.S. were unaware that the new gTLDs had begun to launch (43%) than those that were aware (40%).
Only 6% of marketers had purchased a domain name with a new gTLD, and an additional 9% had considered a purchase. 41% said they would consider it, but needed more information.
58% of marketers reported that the biggest problem facing the introduction of new TLDs is confusion, while an additional 16% said lack of awareness that they're available is an issue.
91% of marketers did not understand the difference between the Sunrise, Landrush and General Availability phases of a new gTLD.
We truly saw this information gap in action at dmexco 2014 — the largest European digital marketing exposition and conference — which took place mid-September in Cologne, Germany. From the moment we registered Sedo as an exhibitor at the event, there was some confusion as to which category we should be put under for the event's exhibitor listing. Though more than 800 exhibitors registered, we were the only domain company. In the end, the coordinators decided to create a new category for us — one that we expect to grow as gTLD awareness grows in the coming years.
During the conference itself, we broke the ice with the 32,000 international attendees by offering frozen yogurts with toppings named for gTLDs such as .sexy, .club, .trade and .email. While choosing their topping combinations of gTLDs, many of the attendees said it was the first time they were hearing that these aren't just fun names, they are real domain extensions new to the market and available for them to snatch up for their businesses. And many of them saw the value immediately.
Jodie Chamberlain, one of the many domain industry experts with us at the event said it well: "While dmexco participants were knowledgeable about traditional domain endings, I'd say that 90% of them never heard of the new gTLDs. But they were online marketers, so it just took seconds for them to understand what opportunities new gTLDs can bring them."
As the United States' high-profile marketing and advertising event — Advertising Week in New York City — came to a close last Thursday, it was hard not to notice that gTLDs were once again missing from the conversation. Though the vast majority of marketers believe that their company's domain name is important to the business (93%, according to our May survey), the discourse on domains is suprisingly lacking.
From the most basic questions, such as "what makes for a 'good' domain name?" to the more complex questions on the inner workings of the new gTLDs, we need to raise the profile of domain names and extensions in the marketing community. Not only will this help those invested in the domain name system to succeed, it will also help businesses develop their domain strategy to stay competitive, and enable consumers to take advantage of a more organized Internet with more memorable domain names as we move into the digital future.
Written by Solomon Amoako, CSO at Sedo, Domain Expert
STOCKHOLM (AP) - An Anglo-American scientist and a Norwegian husband-and-wife research team won the Nobel Prize in medicine Monday for discovering the brain's navigation system - the inner GPS that helps us find our way in the world.
The research by John O'Keefe, May-Britt Moser and Edvard Moser represents a "paradigm shift" in neuroscience that could help researchers understand the spatial memory loss associated with Alzheimer's disease, the Nobel Assembly said.
"This year's Nobel Laureates have discovered a positioning system, an `inner GPS' in the brain, that makes it possible to orient ourselves in space," the assembly said.
O'Keefe, 75, of University College London, discovered the first component of this system in 1971 when he found that a certain type of nerve cell was always activated when a rat was at a certain place in a room. He demonstrated that these "place cells" were building up a map of the environment, not just registering visual input.
Thirty-four years later, in 2005, May-Britt Moser and Edvard Moser, married neuroscientists at the Norwegian University of Science and Technology in Trondheim, identified another type of nerve cell - the "grid cell" - that generates a coordinate system for precise positioning and path-finding, the assembly said.
It was the fourth time that a married couple has shared a Nobel Prize and the second time in the medicine category.
"This is crazy," an excited May-Britt Moser, 51, told The Associated Press by telephone from Trondheim.
She said her 52-year-old husband didn't immediately find out about the prize because he was flying Monday morning to the Max Planck Institute in Munich, Germany, to demonstrate their research.
"This is such a great honour for all of us and all the people who have worked with us and supported us," she said, adding they had been together for 30 years. "We are going to continue and hopefully do even more ground-breaking work in the future."
Hege Tunstad, a spokeswoman at the university in Trondheim, said May-Britt Moser "needed a minute to cry and speak with her team" when she first heard the news.
Edvard Moser told the Norwegian news agency NTB that he discovered he was a Nobel Prize winner when he landed in Munich, turned on his cell phone and saw a flood of emails, text messages and missed calls.
"I didn't know anything. When I got off the plane there was a representative there with a bouquet of flowers who said `congratulations on the prize,'" he was quoted as saying.
The Nobel Assembly said the discoveries marked a shift in scientists' understanding of how specialized cells work together to perform complex cognitive tasks. They have also opened new avenues for understanding cognitive functions such as memory, thinking and planning.
"Thanks to our grid and place cells, we don't have to walk around with a map to find our way each time we visit a city because we have that map in our head," said Juleen Zierath, chair of the medicine prize committee. "I think, without these cells, we would have a really hard time to survive."
All three Nobel laureates won Columbia University's Louisa Gross Horwitz Prize last year for their discoveries. They will split the Nobel prize money of 8 million Swedish kronor (about US$1.1 million).
The Nobel awards in physics, chemistry, literature and peace will be announced later this week and the economics prize will be announced next Monday. Created by Swedish industrialist Alfred Nobel, the Nobel Prizes were first awarded in 1901. The winners collect their awards on December 10, the anniversary of Nobel's death in 1896.
Last year's medicine award went to researchers who discovered how substances are transported within cells, a process involved in such important activities as brain cell communication and the release of insulin.
A member of the medical staff wearing a sealed protective suit is seen as Mawanda is taken into Frankfurt's University Hospital in Germany By Raymond Baguma The Ugandan doctor who contracted Ebola while working in Sierra Leone has been named as Dr. Michael Mawanda, a paediatrician with an Italian NGO. According to the Sierra Leone telegraph, as soon as Mawanda became ill, he was flown in a chartered plane from Lungi Airport in Sierra Leone to Germany for specialised treatment.
Archaeologists from Germany and Mexico have unearthed what they believe is the largest dinosaur cemetery in the world in the Mexican state of Coahuila. Researchers from the University of Heidelberg, the State Museum of Natural History in Karlsruhe and the Desert Museum in Saltillo, Mexico, have uncovered at least 14 fossils of what they believe to be dinosaurs in a tiny area only 164 feet by 656 feet in size.
Archaeologists from Germany and Mexico have unearthed what they believe is the largest dinosaur cemetery in the world in the Mexican state of Coahuila. Researchers from the University of Heidelberg, the State Museum of Natural History in Karlsruhe and the Desert Museum in Saltillo, Mexico, have uncovered at least 14 fossils of what they believe to be dinosaurs in a tiny area only 164 feet by 656 feet in size.
Germany has just joined other nations of the Continental European Union to eliminate all university tuition, as a human right.
There have been a number of reports in recent months shedding light on the serious threat industrial agribusiness plantations can pose to the habitat of large mammals. Be this the gorilla, the chimpanzee, the forest elephant or numerous others. Companies may play down the threat but this cannot be a coincidence.
The damage caused by forest conversion to facilitate projects such as oil palm cultivation or rubber plantations often destroys vital habitat including key corridors that animals use.
One project in Cameroon that many organisations are strenuously trying to stop is the Herakles Farms palm oil one in the country's South West Region. It was originally aimed at turning more than 73,000 hectares of largely dense forest into a plantation. That area is now much reduced to 20,000 hectares, but it is still located in the middle of a biodiversity hotspot.
The company attempted to shrug off its detractors by downplaying the ecological value of the area, claiming they had conducted all the necessary studies and that they were being singled out.
But when delved into only a little, startling deficiencies in the methodology and findings of those studies become apparent. It was evidently urgent that an independent study on the biodiversity and conservation value of these threatened forests with systematic assessment approaches was needed.
That's what we at the Universities of Gӧttingen in Germany and Dschang in Cameroon, supported by Greenpeace and other organisations undertook a thorough study in 2013 of biodiversity, carbon stock and market value for the Herakles Farms project area (both the former proposed 73,000 hectares and the recently assigned smaller area). The objective was to address the High Conservation Value (HCV) subcategories 1.2 and 1.3 — threatened and endemic species of global importance — according to a best practice approach. We recently finalized the findings of our work.
While it may seem easy to say an area or another, be it a forest or something else is intrinsically of high biodiversity importance. But truly only when you visit these areas and see for yourself the natural beauty and abundance of wildlife and appreciate what that really means.
The forests of Cameroon's South West region are important because they represent a large portion of the largest remaining contiguous forest block of the West African biodiversity hotspot which serves as a wildlife corridor, particularly for primates and ungulates such as the chimpanzee and the forest elephant.
Through our study we encountered all threatened mammal species in the Herakles concession area that one would expect to find in the region, with some listed as facing what is called a "class A" threat under Cameroonian Wildlife Law.
One of the anomalies of our line of work is that the sight of steaming animal excrement is actually a source of excitement. Therefore we more than a little relieved when we came across traces of dung and nests that demonstrate a small family of forest elephants could be using the area as a corridor between nearby protected areas.
Studies have shown that forest elephant numbers across central Africa have steeply declined, possibly by more than 60%, during the last ten years. Vulnerable to poaching, loss of habitat would make their survival even more complicated, and such rates means the species could be heading towards extinction within the next ten years.
We also encountered rare or endangered primate species, in particular the Elliot's chimpanzee and the drill. The latter is perhaps lesser known to the public than its more famous ape relatives in the region. That is in part due to the fact it is one of Africa's most endangered mammals. South west Cameroon is home to an estimated 80% of the drill's remaining habitat and indeed it is only found here and in pockets of Nigeria and Equatorial Guinea. With such a small distribution area it is vital that as much of its natural habitat is preserved as possible.
Other animals we encountered were the colourful red-capped mangabey, a rare monkey called Preuss' red colobus, 3 species of lowland forest guenons and all sub species of the duiker - a small African antelope that is characteristic of the region where the concession area falls.
In addition to all these animals, 126 bird species were recorded, including a considerable number of large canopy species such as turacos, hornbills and parrots. Such numbers and variety are evidence of a healthy forest ecosystem. The area also harbours high numbers of tree species of conservation concern.
A vegetation survey of the area calculates that calculated total biomass carbon stocks are 19.0 GtC and 5.7 GtC for the former proposed and now issued concession area, respectively. These estimates even range above the regional mean of Central Africa. If converted to oil palm this would result in enormous carbon emissions.
Our findings demonstrate that rather than being converted into a palm oil plantation, this particular area would be better served by a concerted protection effort.
Our work also highlighted that there is an urgent and gaping need for a series of unbiased and independent studies that use systematic approaches to assess the environmental impact agribusiness projects can have on forested areas.
If not then it is highly probable that the shortcuts, oversights and environmental threats inherent in the Herakles projects, not only are being mirrored elsewhere but will continue to be at the expense of Africa's animals and environment.
Ntumwel Bonito Chia is a forest engineer from Dschang University, Cameroon, and Denis Kupsch is a conservation biologist from the Georg-August University, Göttingen, Germany.
WIESBADEN Germany (Reuters) - A Ugandan doctor suffering from Ebola has arrived in Frankfurt from Sierra Leone for treatment in the city's University Hospital, local government officials said. The worst outbreak of the virus on record has killed at least 3,300 people in Guinea, Sierra Leone and Liberia, overwhelming health systems and crippling fragile economies. A case in the United States has heightened concerns that Ebola could spread globally and could raise further questions about travel restrictions from the affected countries. ...
Thanks to Viki Hansen for sending the link to this Reuters report: Ebola patient to fly to Germany for treatment . A patient suffering from Ebola will arrive in the German city of Frankfurt for treatment in an isolation station in the city's University Hospital, a spokesman for the clinic said on Thursday.
In the murder trial of Luka Magnotta, the so-called "Canadian Cannibal," jurors were shown gruesome crime scene photos of a blood-soaked apartment in Montreal and the tools he allegedly used to dismember a Concordia University student.
Prosecutors paraded
numerous photos
in open court, showing a blood-stained fridge and several tools –- an angle grinder, ice pick and knife -– allegedly used in the slaying and dismemberment of
Jun Lin
, a 33-year-old student reported Missing on May 24.
WARNING: GRAPHIC PHOTOS
Magnotta, a 32-year-old low-budget porn actor, is on trial for the 2012 slaying of Lin.
Police in Montreal believe Magnotta
murdered and sexually assaulted
Jun on or about May 25, 2012. The murder and ensuing acts were allegedly captured on video and uploaded to a website, police said.
Canadian authorities said they have a longer version of the video, which indicates Magnotta may have
cannibalized parts
of his victim.
In the days following the slaying, Lin's torso was found in a suitcase near Magnotta's apartment. Later that morning, authorities were called to the headquarters of the Conservative Party of Canada to investigate a suspicious package. Inside, they found Lin's severed foot and a note, police said. A second body part -- Lin's severed hand -- was found that night inside a package at the Ottawa Postal Terminal that was addressed to the Liberal Party of Canada.
Other body parts of Jun were found at the apartment building; his right hand and foot showed up at two Vancouver schools.
Following a world-wide manhunt, Magnotta
was arrested in Germany
, in June 2012.
The trial is ongoing this week.
Like Us On Facebook
|
Follow Us On Twitter
|
Contact The Author
FRANKFURT (Reuters) - A patient suffering from Ebola will arrive in the German city of Frankfurt for treatment in an isolation station in the city's University Hospital, a spokesman for the clinic said on Thursday. "The University Hospital in Frankfurt is expecting the arrival of an Ebola patient on Oct. 3 - no other details are available," the spokesman said. German media said the patient is a Belgian doctor who was working in Sierra Leone, which authorities would not confirm. ...
Progress continues on fake brain to be used as test bed for disease cures, reports European Union at EU's annual Human Brain Project Summitt at the University of Heidelberg in Germany on Sept. 29.
Stephan Becker is tired of waiting. The virologist at the University of Marburg in Germany is part of a consortium of scientists that is ready to do a safety trial of one of the candidate vaccines for Ebola.
A satirical board game played by dissidents in communist East
Germany
, "Burokratopoly", has been relaunched to teach students about life under the dictatorship that collapsed a...
Researchers of the Christian-Albrechts-University of Kiel (CAU), Germany, successfully integrated organic tin into semiconducting polymers (plastics) for the first time. Semiconducting polymers can be used, for example, for the absorption of sun light in solar cells. By incorporating organic tin into the plastic, light can be absorbed over a wide range of the solar spectrum. The new polymer is introduced by project leader Professor Anne Staubitz and the Ph. D. student Julian Linshöft in the renowned professional journal "Angewandte Chemie, International Edition."
MIAMI (AP) — A South Florida dermatologist credited with helping develop the first baldness remedy recognized by the U.S. Patent and Trademark Office has died. He was 80.

Dr. Guinter Kahn's daughter Michelle said her father died Sept. 17 at a Miami hospice. His health had been declining since a stroke eight years ago. Kahn's name was added to the patent for minoxidil in 1986 after a 15-year legal struggle with Upjohn Co. Minoxidil is the active ingredient in Rogaine.

Upjohn originally synthesized minoxidil to treat high blood pressure in the early 1960s. When Dr. Charles Chidsey — one of the company's consultants working at the University of Colorado's medical school — noticed the drug stimulated hair growth, Chidsey went to Kahn and his medical assistant, Dr. Paul Grant. Kahn was running the school's dermatology department at the time.

The Miami Herald (http://goo.gl/KZJqqt) reports that Kahn and Grant eventually developed a topical solution for minoxidil in 1971. The pair earned royalties, said to be 2 to 5 percent, from Upjohn's $200 million of wholesale annual revenues from Rogaine in the late 1980s.

While Kahn benefited financially from his discovery, he couldn't actually use it to treat his own baldness.

"He was allergic to it," his daughter told The Herald. "But he loved tinkering around, doing research."

Kahn was born May 11, 1934, to a German-Jewish family in Trier, Germany. He fled the Nazis with his family in 1938 and ended up in Omaha, Nebraska.

Kahn graduated from the University of Nebraska Medical Center in 1958 and later completed a medical residency at the University of Miami School of Medicine. He maintained a private practice in North Miami Beach for more than 30 years.

His funeral was held in Nebraska last week, but his South Florida friends will be able to attend a memorial this weekend in Miami.

Besides his daughter Michelle, Kahn is survived by his longtime partner Judy Felsenstein, his son Bruce, his brother Marcel and grandchildren Nathan and Emma.

___

Information from: The Miami Herald, http://www.herald.com
ELMFIELD School in Stourbridge will be hosting a performance of Shakespeare's Macbeth which is being staged by visiting German students this weekend. The year 11 youngsters from the Schloss Hamborn Rudolf Steiner school near Paderborn, central Germany, will be bringing the Scottish play to life at the Rudolph Steiner school in Love Lane at 7.30pm on Friday September 26 and Saturday September 27. A spokesman for the school said: "Their year 11 students and ours have been visiting each others' schools since 1991 and since 2007 they have performed a Shakespeare play each year.
PRESIDENT Benigno Aquino III was presented the Friedrich-Naumann-Freedom-medal in Berlin, Germany last Saturday for his successful reforms in the areas of education, anti-corruption and rule of law. Dr. Wolfgang Gerhardt, chairman of the Friedrich Naumann Foundation for Freedom , said that Filipinos serve as an inspiration worldwide.
Archaeologists have discovered the remains of a 1,900-year-old Roman fort that once quartered 500 troops in what is today Germany. Researchers knew the area was the site of a village during the first to third centuries, but otherwise, the region's history during the Roman occupation is largely unknown, dig leader Thomas Maurer, an archaeologist at the University of Frankfurt, said in a statement.
As Barbados' economy continues to falter, the country's international image as a business showcase in the developing world is taking a beating.
With high debt, low local savings and a yawning fiscal deficit, the country's global competitiveness ranking has tumbled once again, going to its lowest level in years and triggering a call for an end to the economic deterioration.
The negative picture was painted by the World Economic Forum, the highly respected international body in Switzerland that carries out an annual survey of global competitiveness. In its 2014-15 assessment of conditions in 144 nations, the Forum sent Barbados' ranking plummeting to 55th, a decline of eight places, down from 47th a year ago, making the fall one of the sharpest recorded this year. In 2012-13 Barbados was 44th and was often portrayed as a leading economically competitive place in which to do business. But in the 2014-15 report, the Forum stated noted that Barbados was finding it extremely difficult to halt the downward economic spiral, which began with the international meltdown in 2008-09.
According to the report, Barbados was "still suffering some of the consequences of the global financial crisis" that has affected rich and poor countries alike.  But while some states were recovering, Barbados was not.
"As in the past this drop (in the global rankings) is driven by the persistence of the credit crunch that is regarded as the most problematic  factor for doing business in the country and that is severely hindering the capacity of local businesses to finance their activities by raising new equity," was the way the Forum put it.
Barbados was now 91st on the list of 144 countries when it came business readiness. As for the ability of its firms to get loans or venture capital to "support innovative projects," the situation was dismal, so much so that the island was ranked 101st, putting it among the worst performing countries.    
But that wasn't all. "Concerns about macro-economic conditions persist," a hard fact that put Barbados close to the bottom of list" because it "Barbados boasts one of the highest public deficits in the world." As if that financial condition wasn't bad enough the Forum's drew attention to the high debt and other problems.
For example, it has one of the "lowest savings rates (136th) among the countries surveyed. Its public debt was so high that that it was quickly 100 per cent of the national GDP" (gross domestic product), it explained. "The need to stabilise its macro-economic outlook and ease the flow of financing toward productive investment will be crucial to allow the country to recover the ground lost since the beginning of the crisis."
However, Barbados has some things going for it. "Barbados continues to benefit from a fairly skilled labour force thanks to a high-quality education system (15th in the world) and high enrolment rates in secondary (19th) and tertiary education" which earned it the 42nd spot on the global ranking.
In addition, its institutions were functioning well, so much so that they earned the 33rd rung on the global institutional ladder and that was true despite "some concerns about the government efficiency in managing public spending (57th), stated the Forum. It was also continuing to reap benefits from its "solid infrastructure".
Interestingly, even in the face of its economic troubles, Barbados was the most highly ranked country in Caricom, way ahead of Jamaica, 86th Trinidad and Tobago 89th. Outside of Caricom, Puerto Rico was 32nd and the Dominican Republic was 101st.
The world's most highly rated countries were Switzerland, Singapore, the US, Finland, Germany, Japan, Hong Kong, the Netherlands, the United Kingdom and Sweden while the worst ranked  were Haiti, Sierra Leone, Burundi, Angola, Mauritania, Yemen, Chad and Guinea. Barbados' ranking was higher than Cyprus, Hungary, Mexico, Peru, the Ukraine, Argentina and India.
When the Forum published its global index last year and ranked Barbados 47th, a decline of three places when compared with 2012, it also listed the "credit crunch" as a major obstacle for businesses, complaining that it was "hindering the capacity of local businesses to finance their activities by raising new equipment".
Climate change may expand suitable cropland, particularly in the Northern high latitudes, but tropical regions may becoming decreasingly suitable, according to a study published September 17, 2014 in the open-access journal PLOS ONE by Florian Zabel from Ludwig Maximilians University, Germany and colleagues.
Technical University Munich of Germany developed a drone (compact unmanned helicopter) that can be stabilized by using SLAM (simultaneous localization and mapping) technology and is as light as 25g including a camera mounted on it.
STOCKHOLM, Sept 14 (Reuters) - Sweden's center-left Social Democrat leader Stefan Lofven emerged as victor in Sunday's general election after a voter backlash against tax cuts and trimmed welfare by a center-right government, but he fell short of a parliamentary majority.

The Nordic region's biggest economy and one of the few star performers in Europe now faces a weak minority government with a possible political impasse as the anti-immigrant far right emerged as the third biggest party to hold the balance of power.

Lofven's Social Democrats and two other opposition parties, the Greens and Left, garnered 43.7 percent of the vote, against 39.3 percent for Prime Minister Fredrik Reinfeldt's coalition. That means a government with limited clout to pass bills.

Lofven told supporters he would begin coalition talks with the Greens, but also reach out to other parties.

"We are in serious situation. We have thousands of people unemployed, We have school results that are declining more than in any other OECD country," Lofven said. "There is something that is breaking. Now Sweden has answered that we need a change."

A projection by the election authority showed that the three center left parties - who have not as yet created a formal bloc - won 159 parliamentary seats, short of the 175 need for a majority. The government coalition won 142 seats.

The projection is highly unlikely to change substantially as the final districts are counted.

The far right anti-immigration Sweden Democrats won 12.9 percent in the poll, and 48 seats. Despite holding the balance of power, other parties refuse to work with them.

"You can't avoid taking us into account if you want to run the country," Sweden Democrat leader Jimme Akesson told cheering supporters. "We are holding the absolute balance of power now."

Lofven, a former welder and trade union negotiator, now faces hard and protracted negotiations to form a government. While the Social Democrats are the biggest party, it was one of their worst electoral results in a century.

"It is clear that from a broader perspective that this is difficult for Sweden," said Swedish Finance Minister Anders Borg. "We go from having one of Europe's strongest governments to having a weak government power with considerable uncertainty about economic policy."

In a blow for the center left opposition, the Feminist Initiative Party got 3.2 percent, below the threshold for parliamentary seats.

A win for the center left in a weak minority government could also be another nail in the coffin for reform in the Nordics, where governments in Norway, Finland and Denmark are holding back on trimming their expensive welfare states.

A defeat for Prime Minister Fredrik Reinfeldt would rob the likes of Germany and the United Kingdom of a voice in the troubled bloc for fiscal prudence and reform. Lofven has campaigned for more growth and investment and higher taxes on companies and the wealthy in the European Union.

Under Reinfeldt Sweden lost much of its image as a socialist welfare state. The country's tax burden fell four percentage points, to 45 percent of GDP, under France's. Taxes on inheritance and wealth were lowered or abolished. More Michelin star restaurants than ever opened in Stockholm.

"These have been fantastic years where the Alliance have taken responsibility for Sweden," Reinfeldt told party supporters on announcing his resignation. "My hope is that the journey will continue, but it will be without my participation."

Many Swedes are worried that reforms under Reinfeldt have gone too far, weakening healthcare, allowing business to profit from schools at the expense of results and dividing a nation that has prided itself on equality into haves and have-nots.

Voters have been shocked by scandals over privately-run state welfare - including one case where carers at an elderly home were reportedly weighing diapers to safe money - and bankruptcies of privately run schools.

"We need to re-find our values, those that say we take care of each other, that it is not all about the rich getting it better," said Sofia Bolinder, playing with her young daughter in a playground after voting in the suburb of Skarpnack in southern Stockholm. Bolinder, in her 30s, said she voted for a party "on the left."

UNEMPLOYMENT

Widely admired for its triple A-rated economy, stable government and liberal attitude to immigration, Sweden nevertheless faces significant challenges, which a weak government will struggle to deal with.

Unemployment is high at 8 percent, hitting immigrants and young people especially, and a potential housing bubble threatens economic stability. Widespread riots last year in Stockholm's poor immigrant suburbs highlighted a growing underclass in Sweden, which has had the fastest growing inequality of any OECD nation.

The rise of the far right points to a society starting to question its role as what Reinfeldt calls "a humanitarian superpower".

The number of asylum seekers from countries like Syria is expected to reach 80,000 this year. Even Reinfeldt has said government finances would be strained due to the cost of new arrivals. They were figures that played into the hands of the far right.

The Social Democrats plan to spend around 40 billion crowns ($5.6 billion) to improve education, create jobs and strengthen welfare by raising taxes on restaurants, banks and the wealthy.

The center left parties include the Left Party - formerly Sweden's communist party - which wants to raise income and corporate taxes and exclude profit-making businesses from schools and welfare, policies that the Social Democrats and Greens reject.

The other center left party, the Greens, have campaigned to end nuclear power in Sweden.

The Liberal and Center parties, the two smallest in the current government, have snubbed Lofven's call for a broad-based government, raising the threat of deadlock after the election, or, in the worst case scenario, a new vote.

The Swedish crown weakened around 3 ore versus the euro in early Asian trade after it became clear both sides would be short of forming a majority.

"It is going to be very difficult to form a government," said Swedbank economist Knut Hallberg.

(1 US dollar = 7.1247 Swedish crown) (Additional reporting by Helena Soderpalm, Johannes Hellstrom, and Daniel Dickson, Johan Ahlander and Johan Sennero; editing by Alistair Scrutton)

CHICAGO (AP) – Allegations that Minnesota Vikings running back Adrian Peterson injured one of his sons by spanking him with a tree branch are reviving a debate about corporal punishment in the U.S. where it is on the decline but still widely practiced in homes and schools.
Here is some background about the practice and its prevalence:
Q: Where is it legal?
A: In every state in the U.S., a parent can legally hit their child as long as the force is "reasonable". What's considered reasonable varies from place to place and in many instances the question is left up to a jury in a kind of community-standard test.
Generally, though, the law draws the line when the force causes an injury. The United Nations Committee on the Rights of the Child defines it as any physical punishment intended to cause some degree of pain or discomfort, however light.
In Texas, where Peterson is accused, punishment is abusive if it causes injury. While a blow that causes a red mark that fades in an hour is not likely to be judged abusive, a blow that leaves a bruise, welt, or swelling, or requires medical attention, could be judged abusive.
Q: How is it used in schools?
A: In 19 states, it's still legal for personnel in schools to practice "paddling". An estimated total of 223 190 students were subjected to it in the 2005-2006 school year, according to the most recent data gathered by the U.S. Department of Education's Office for Civil Rights. That was an 18 per cent decline from the previous survey.
One of those states, Alabama, entered the spotlight in September last year when an outraged mother protested over a corporal punishment parental consent form sent home by her child's elementary school. It spelled out a requirement for parents who don't want their children physically disciplined to opt out and inform the principal on an annual basis.
A 2009 study by Human Rights Watch and the American Civil Liberties Union found a disproportionate number of students struck by educators were disabled, at 18.8 per cent of the total during the 2006-2007 school year.
The issue is generally left up to states and individual school districts, but in Congress, U.S. Rep. Carolyn McCarthy, a New York Democrat, re-introduced legislation in June that would withhold federal funds from schools that permit corporal punishment. The bill has not advanced out of committee.
Q: Are parents who were spanked as children more likely to use physical punishment?
A: In defending Peterson's actions, his attorney said he was only exerting the same kind of discipline he experienced as a child growing up in East Texas. That's not an unusual scenario, experts say, and courts will sometimes consider past abuse as a mitigating factor when sentencing a defendant. But it shouldn't be taken as an excuse, says Victor Vieth, an expert in child abuse prevention training.
"Survivors more than others are offended when courts do that because it perpetuates this myth that we are destined to continue abuse in our family and that's not true. We do have a choice," says Vieth, a former prosecutor who directs the Gundersen National Child Protection Training Centre in Winona, Minnesota.
Q: Have views changed over time about the use of corporal punishment?
A: More than state legislatures or the courts, it is ordinary people who are tightening the legal standard on corporal punishment given that it's often a jury that decides whether force was "reasonable". As views change, Vieth says it's become easier to prosecute abuse cases.
"If you get to the point where you're drawing blood and there are multiple cuts and bruises, most prosecutors today would file charges and most jurors would say that's out of bounds because very few parents engage in striking their children at that level anymore," Vieth says.
There are also signs that some religious communities that once considered corporal punishment sanctioned by scripture are turning away from the practice, he says.
Q: How does the U.S. compare with the rest of the world with using corporal punishment?
A: Thirty-nine countries prohibit corporal punishment in all settings, including at home, where most abuse occurs. Those nations range from Sweden and Germany to South Sudan and Turkmenistan.
Worldwide, about six in ten children between the ages of two and 14 are subjected to corporal punishment by caregivers on a regular basis, according to a UNICEF report released this month. The report also found that people with less education and wealth are more likely to support corporal punishment.
Full description=ANSI Common Lisp is a high-level, general-purpose programming language. GNU CLISP is a Common Lisp implementation by Bruno Haible of Karlsruhe University and Michael Stoll of Munich University, both in Germany.
(Phys.org) —A team of researchers with members from the U.S., Germany and the Netherlands has uncovered some new ideas about the nature of morality by using a smartphone app. In their paper published in the journal Science, the researchers describe how they enlisted a large group of people to serve as volunteers in a morality experiment, and what they learned as a result. Jesse Graham, of the University of Southern California offers a Perspective piece in the same journal issue.
Despite relatively positive feedback from an annual OECD report on education, the promise of learning as the key to economic prosperity remains elusive in Germany.
UNICEF Germany has released a report criticizing the conditions faced by refugee children within the country. Medical care, education, and housing provision are singled out as being exceptionally inadequate.
A new trailer has arrived online for David Ayer's WW2 movie, Fury, in which Brad Pitt schools Logan Lerman in the ways of war.

Lerman plays a thoroughly green newbie who finds himself under the wing of Pitt's grizzled sergeant, a particularly badass individual known as Wardaddy.

Along with the rest of their crew, the pair are charged with leading a daring assault on the heart of Nazi Germany… armed only with the one tank.

Take a look at the new trailer, below…



This latest trailer focuses heavily on the dynamic between Pitt and Lerman, and an arresting pair they make too… although Shia LaBeouf's moustache does make a valiant effort to steal the show.

Directed by Ayer and co-starring Jon Bernthal and Michael Peña, Fury will open in the UK on 24 October 2014.
Hundreds of Polish-American veterans and community are expected to gather at the campus of the Orchard Lake Schools for America's largest commemoration of the 1939 invasion of Poland by Nazi Germany and the Soviet Union beginning at 12:30 p.m., Sunday, Sept. 7. Nazi invasion of Poland remembered Sunday Hundreds of Polish-American veterans and community are expected to gather at the campus of the Orchard Lake Schools for America's largest commemoration of the 1939 invasion of Poland by Nazi Germany and the Soviet Union beginning at 12:30 p.m., Sunday, Sept.
PARIS (AP) — New laws make it easier to seize passports. Suspected fighters are plucked from planes. Authorities block finances and shut down radical mosques.

In cyberspace, Silicon Valley firms are wiping extremist content from websites, such as video of the recent beheading of two American journalists. And Western intelligence agencies are exploring new technologies to identify returning fighters at the border. Governments from France to Indonesia have launched urgent drives to cut off one of the Islamic State group's biggest sources of strength: foreign fighters. At the heart of the drive is mounting concern that the organization is training the next generation of international terrorists.

Those fears have gained urgency from the group's horrific methods: A British militant is suspected of beheading two American journalists, and a Frenchman who fought with the Islamic State group is accused in a deadly attack on a Jewish museum in Belgium.

With each video that ricochets around social networks, the militants gain new recruits.

"If neglected, I am certain that after a month they will reach Europe and, after another month, America," Saudi King Abdullah said Friday, calling for a strong international response to the onslaught in Syria and Iraq.

After video emerged online of the killing of an American journalist last month, tech companies drafted plans to scrub the web of such content, and implemented them this week after a second beheading, a Silicon Valley insider said Wednesday. YouTube and Twitter accounts are among those shut down unusually quickly. According to terms of service, violent content is cause for suspension.

Islamic State militants who have migrated to Diaspora, a decentralized social network, are in many cases greeted with banners saying they are unwelcome. But they will find newly sophisticated ways to get a message out, according to Jamie Bartlett of the Demos think tank.

Britain has taken a particularly active role in censoring content deemed to break the country's strict rules against extremist propaganda. U.K. officials recently revealed they have been granted "super flagger" status on sites such as YouTube, meaning their requests to remove videos with grisly content or that encourage terrorism are fast-tracked.

Over the past four years, an Internet-focused counter-terror unit of London's Metropolitan Police instigated the removal of 45,000 pieces of content, the force said last week. Islamic State militants, however, have just as quickly found other, more decentralized platforms.

In the United States, officials are trying to identify potential jihadis by comparing travel patterns with those of people who have already joined the fight, a counterterrorism official said, speaking only on condition of anonymity because he was not authorized to discuss intelligence matters.

A French law to seize passports is being fast-tracked through parliament, and the government is ramping up arrests of increasingly young teenagers making plans for jihad.

That can mean last-minute arrests at the airport, as happened to a 16-year-old girl and her alleged recruiter trying to pass through security in Nice on Saturday, and to a man at Australia's Melbourne Airport who was pulled off a flight last week carrying tens of thousands of dollars in cash and the Islamic State group's black-and-white flag in his luggage.

Britain proposed laws Monday to let police seize the passports of those suspected of having traveled abroad to fight, while the Netherlands is making it easier to strip people of Dutch nationality and go after Internet providers that spread propaganda.

In Bosnia, authorities carried out a major anti-terror sweep on Wednesday. They detained 16 people suspected of fighting in Syria and Iraq and recruiting Balkan men to join Islamic militants there.

Anti-jihadi efforts are being ramped up in traditionally Muslim countries as well: Indonesia is breaking up meetings of Islamic State supporters and seizing T-shirts and other items promoting the group, and Tunisia is shutting down mosques and suspected financiers.

For the radicals who have already reached Syria, the focus of European spy agencies is on trying to identify them when they return. That can mean scouring social media sites for photos of foreign fighters or electronic intercepts for hints of terrorist activity abroad.

Officials are considering the deployment of more advanced techniques like voice recognition to identify suspected jihadis at border control by matching their conversations to those heard on militants' videos, former U.K. counterterrorism chief Bob Quick told The Associated Press earlier this year.

There is huge interest, he said, in "being able to identify these people at the border."

The concern is that returning fighters will launch attacks at home. Australia draws on lessons from Afghanistan a decade ago, saying of the 25 citizens who returned to Australia after fighting against Western interests there, two-thirds became involved in terrorist activities back home. Some remain in prison.

"The Australians and their supporters who have joined terrorist groups in the Middle East are a serious and growing threat to our security," Prime Minister Tony Abbott told Parliament on Monday. "People who kill without compunction in other countries are hardly likely to be law-abiding citizens should they return to Australia."

A compilation of government estimates shows more than 2,000 people with European passports have fought or are fighting in Syria and Iraq - with most looking to join the Islamic State group.

But measures taken so far to keep Europeans from leaving have had no noticeable effect, said Trond Hugubakken, spokesman for the Norwegian security service PST.

"Preventive talks close to their departure doesn't seem to have any effect," he said. "It has an effect on some individuals, but if that's permanent or just delaying their traveling is hard to tell."

More than 1,900 Tunisian jihadis have joined the Islamic State group, according to government figures and Abdellatif Hannachi, a researcher on Islamic movements.

Britain, home to an estimated 400 fighters in Syria and now Iraq, had been emphasizing outreach to universities, religious centers and prisons. On Monday, the government said it hoped to bolster laws to block returning fighters from re-entering the U.K. and strengthen monitoring if they do.

Those proposals, like those under consideration in France and the Netherlands, marked a hard-line shift.

Over the weekend, influential imams in Britain issued an unprecedented fatwa against Islamic State militants, calling the group "a heretical, extremist organization." The religious decree banned British Muslims from joining and said they have an obligation "to actively oppose its poisonous ideology."

There has been little outcry in France - which has sent Europe's largest contingent of jihadi fighters to Syria and Iraq, estimated at 900 - to plans to seize passports of would-be jihadis and make it easier to shut down websites. France came up with the approach last spring, as the numbers of young French Muslims leaving for Syria started rising.

Prosecutors say 329 people are under formal investigation, including a 14-year-old girl who now faces up to five years in prison for allegedly wanting to leave home and fight.

Germany, which counts at least 400 people who have gone to Iraq and Syria, is especially concerned.

"What attracts people is their high brutality, their radicalism, their strictness," Hans-Georg Maassen, head of Germany's domestic intelligence agency, said Sunday. "We have to assume ... that there may well be people who return and commit attacks."

___

Contributors include Danica Kirka in London; Elaine Ganley in Paris; Karl Ritter in Stockholm; Bouazza ben Bouazza in Tunis, Tunisia; Paul Schemm in Rabat, Morocco; Rod McGuirk in Canberra, Australia; Eileen Sullivan in Washington, and Chris Brummitt in Singapore.

___

Follow Lori Hinnant at http://twitter.com/lhinnant
"A Russian gas export embargo during the winter of 2014/15 lasting for more than 6 months would cause supply shortfalls in many European countries, in particular, in central and eastern Europe, including Germany," according to a study published Wednesday by the Institute of Energy Economics at the University of Cologne.
French Prime Minister Manuel Valls insisted on the importance of reducing public deficits at the employers Summer University last week, hoping to reassure Germany over France's mounting debt. EurActiv France reports.
Manuel Valls' speech to French employers, gathered at Jouy-en-Josas for the Medef Summer University, did not bypass the point of contention: the economic and budgetary policies in France and the Eurozone, and the role of Germany.