Germany changes a "difficult" school English exam, said to include Prince Harry "mumbling".
When Faith Dickinson's aunt was diagnosed with Stage 4 cancer, she knew what would bring her some comfort: a new blanket.
"She said she loved it because she got so cold during her treatments," Dickinson, 14, tells PEOPLE.
Seeing the effect the simple gift had on her aunt Lyndi, and the tears of appreciation from a retiring fourth-grade teacher who received another blanket soon afterwards, made the teen from Toronto, Canada, realize the difference she could make.
"When my mom picked me up that day, I told her that I wanted to make everyone feel that good. Then we came up with Cuddles for Cancer," she says.
Five years later, Dickinson has helped create 3,500 blankets.
Now, she is set to join 19 other young people from Britain and around the world being celebrated by Prince William and Prince Harry with a special Legacy Award. The honors at St. James's Palace on Thursday were set up by the Diana Award charity in the name of their late mother Princess Diana, who died 20 years ago this August.
Dickinson's initiative Cuddles for Cancer will mark its fifth anniversary on July 1 (the day that would have been Diana's 56th birthday).
"Everyone needs a cuddle during the difficult times in their lives," Dickinson says, adding that her blankets have been sent all across Canada, the U.S., the U.K., France, Brazil, Africa, Australia and Germany.
The teen also gives talks to schools, churches and businesses as she spreads the word. And she helps veterans and those struggling with what Prince Harry calls the "invisible wounds" of combat. Dickinson hopes to make them for those who are participating in Harry's Invictus Games, which will come to her home city of Toronto in September.
"I have a special blanket that I make for Canadian soldiers and veterans. I send them to soldiers who are serving overseas or when they return home injured or suffering from PTSD," she says.
Dickinson says she appreciates the humanitarian work that Diana did on behalf of several important causes.
"One thing she achieved was showing people that you won't get AIDS by hugging or even touching someone with it," she says. "She also tried to stop the use of all land mines because innocent people were dying or being terribly injured from just walking on them. I think that she was very brave and courageous to take action and use her fame to show people what's right."
Praising Diana's sons, she adds, "I love how they aren't just supporting a cause, but that they are sharing their personal experiences. It was really brave of them to share about what they went through when they lost their mom."
Researchers at the Max Planck Institute for Evolutionary Anthropology (in Germany) and Duke University also found that the 3-year-olds resent a partner who breaks a commitment for selfish reasons.
In modern society, there is one fact that is unquestionable: The hyper-connectivity of the digital economy is inescapable. A financial institution without an online presence or omni-channel strategy will cease to be competitive. Universities (for-profit or non-profit) must develop and continuously evolve their online learning capabilities if they are to stay relevant. Online retailers are quickly outpacing and rendering their 'brick-and-mortar' counterparts irrelevant. Travel agents have been largely relegated to dinosaur status in this era of online travel search aggregators and booking portals. A payments ecosystem mostly dominated by major card networks and processors now includes closed loop systems such as Apple Pay, Google Wallet and others. When we add the Internet of Things (IoT), robotics and artificial intelligence (AI) to the mix, the networked society has become a monolith that we simply cannot ignore.
What is most concerning about the ubiquity of technology is the multitude of cyber threats which organizations and individuals have to contend with. While the risks to individuals are relatively high as it relates to invasion of privacy, identity theft and financial loss, cyber-attacks can have a particularly critical impact on businesses. Depending on market and jurisdictional realities, the consequences can include heavy regulatory penalties, plummeting stock prices, lawsuits or mass layoffs — The effect on a company's bottom line can be catastrophic.
But how are corporations responding to this ever-evolving threat landscape? The resulting strategies fall mostly into the following categories. There are the large organizations which employ the '3 lines of defense' approach where an IT department owns and manages cyber risks, the operational risk and/or compliance departments specialize in risk management (including cyber), and the internal audit function provides independent assurance that cyber risks are being effectively managed. This approach is resource intensive and demands highly specialized (and costly) personnel. There are the generally under-staffed companies that limp along from day-to-day reacting to cyber-attack after cyber-attack, many of them not even aware that their systems and networks have been compromised. And finally, there are the SMEs that basically stick their heads in the sand and pretend that their operation is too small or insignificant to be the target of cyber criminals.
More often than not, business leaders across the board fail to recognize that cybersecurity is no longer the domain of the IT organization. Cybersecurity strategy is now business strategy, and the response to cyber threats is the responsibility of every individual that works for or runs a company. And here are 8 key reasons why this is undeniably the case:
1) Corporate governance – A 2016 survey by Goldsmiths that included responses from 1,530 non-executive directors and C-level executives in the United States, United Kingdom, Germany, Japan and Nordic countries showed that 90% of respondents admitted to not being able to read a cybersecurity report and were not prepared to respond to a major attack. Even more worrisome was the fact that over 40% of executives did not feel that cybersecurity or protection of customer data was their responsibility. Let that sink in for a moment. This is why ensuring that cybersecurity is a running topic at executive and board level meetings is imperative for organizations. Even more, greater ownership should be ascribed to all levels of personnel for cyber risks. Cybersecurity culture is a collective effort that starts at the top and works its way down through the organization.
2) Regulatory and legal compliance – Certain industries like banking, healthcare and energy are subjected to heavy regulatory burdens. And many of these regulations include requirements pertaining to privacy, data protection, and network security. In the US there are HIPAA, Gramm-Leach-Bliley, and FISMA. The EU has the NIS Directive and the GDPR. To address cross-border data flows between the EU and the US, there is Privacy Shield. To comply with this multitude of regulations, deep cyber and risk management capabilities must be embedded across organizations. Failure to do so can affect a company's ability to stay in business. Period.
3) Competitive advantage – Developing robust and effective internal controls to safeguard against cyber-attacks can equate to market leadership, brand strengthening, and product / service differentiation. For example, as more businesses look to AI, IoT and robotics to streamline processes and improve business performance, ensuring that these technologies are secure can increase revenues and drive bottom-line performance. In this respect, shareholders must not only expect cyber excellence, they should demand it.
4) Financial management – There is clearly a direct correlation between cyber-related risk events (e.g. reputation damage, business disruption, fines, etc.) and financial loss. The severity and impact of such risks can be mitigated by integrating business strategy with cybersecurity strategy. The importance here is even more pronounced given the global economic downturn and depressed profits being experienced by several businesses.
5) Public safety – An increasing number of companies are delivering products/services in the areas of smart grids, smart cities, automated public transit, power installations, autonomous vehicles, etc. Possessing core expertise in the alignment of cybersecurity and business operations will set these organizations apart in their respective market environments in terms of public safety. There are also distinct national security implications when we think of these technologies in the context of potential threats to human life.
6) Business development – In 2004, the global cybersecurity market was valued at $3.5 billion. In 2017, it is now estimated to be worth $120 billion. But this value is primarily based on the number of products and services delivered. And while there is huge growth potential within the existing paradigm, there is a massive economic opportunity in fostering a commercial ecosystem built on online trust. Take for example the growing popularity of global trust audit and scoring offerings. Increasingly, more and more organizations are developing solutions to combat the proliferation of fake news. As it relates to IoT, consortiums are being formed to fill the security gaps in product design (i.e. Existing markets can be strengthened through collaboration and coordination). And these are just a few examples of the emergent market for Trust-as-a-Service (TaaS).
7) Corporate social responsibility – There are numerous benefits to CSR programs, ranging from enhancing brand loyalty to securing and retaining investors to attracting/retaining engaged and productive employees. So along that vein, social responsibility investment in cyber-related areas such as child online protection, secure coding for women, hackathons and cybersecurity research is a savvy approach to cementing market position. As a result, companies can promote good security as a selling point for their products and services, create a pipeline for the best cybersecurity talent, and leverage their cyber-specific supply chains to build consumer trust.
8) Mergers & acquisitions – Businesses must recognize the importance of cybersecurity due diligence in the M&A process. Due to a low standard for due diligence, several corporations find out about major cyber incidents only after an acquisition deal has gone through. In actuality, serious cybersecurity issues around compliance, data breaches, poor security architecture or the absence of incident response processes should be uncovered before finalizing a transaction. In the case of Verizon's acquisition of Yahoo!, the final offer was cut by almost $400 million due to revelations about cybersecurity incidents. A 2016 survey by the NYSE indicated that over 50% of respondents regarded major security vulnerabilities as a 'show stopper' for a merger or acquisition.
Considering that end users are generally regarded as the weakest points in cyber defenses, logic dictates that cybersecurity should begin with the individual. Every single employee must be engaged and involved in defending the organization from online threats. It is they who most often access enterprise applications, networks and devices, and will undoubtedly serve as the first line of protection against hackers. Executives and board members are targeted due to their access to key digital assets; and because of the traditional fortification of the network perimeter, line workers are the focus of threat agents seeking to gain entry into the network or escalate their privileges to access sensitive information. Indeed, both executives and employees represent vectors to the same ultimate objective — the compromise of internal systems and access to critical data. Hence, development of an effective cybersecurity strategy must involve tight coupling of security practices with business operations to bolster an organization's overall security posture. The most damaging misstep organizations can make — and often do — is relegating this function to an understaffed and underfunded IT department.
Written by Niel Harper
The Associated Press concedes it allowed Adolf Hitler to censor a news report about his plan for a Jewish genocide, hired a paid Nazi propaganda officer as a photographer, and obeyed Third Reich orders to fire six Jewish employees in Germany.
But the news agency rejects suggestions it was a Nazi collaborator, as alleged in an academic article published in Germany last year.
"We recognize that AP should have done some things differently during this period," AP said in a 161-page report issued Wednesday. "However, suggestions that AP at any point sought to help the Nazis or their heinous cause are simply wrong," the AP report said.
The AP report, "Covering Tyranny, the AP and Nazi Germany: 1933-1945," was commissioned by the news agency to address an article by German historian Harriet Scharnberg.
Also Read: Sean Spicer's Hitler Remarks Turned Into 'Veep' End Credits by YouTube Hero (Video)
Scharnberg's article, "The A and P of Propaganda, The Associated Press and Nazi Photojournalism," was published in 2016 in the German academic journal "Studies in Contemporary History."
The AP report confirmed many of Schranberg's findings, but disputed others.
The wire service report revealed that AP permitted Hitler to censor a key news report, which would have revealed Hitler's plan to exterminate the Jews as early as 1932.
AP Bureau Chief Louis Lochner, who was awarded the 1939 Pulitzer Prize for his dispatches from Berlin, said in a 1958 speech that he transcribed an "utterance concerning the Jewish question which Adolf Hitler made in the course of an interview I had with him [in 1932]."
Also Read: Sean Spicer on Hitler Gaffe: 'I've Let the President Down' (Video)
But Hitler's statement "was never published because Hitler had made it a condition for receiving me that I would submit the text for his clearance," the AP report said. As Lochner explained, "The burden of his pontification [in 1932] was that the Jew must be eliminated from the German scene because, as he put it, 'Wir koennen als Volk ihn nicht verdauen' ('We cannot as a people digest him')."
The AP study also confirmed Scharnberg's finding that the news agency hired photographer Franz Roth, "an ardent Nazi" and member of the SS propaganda division whose photographs were personally chosen by Hitler and was paid by both AP and the Riech.
The AP hired Roth because the Nazi regime required AP to hire staffers from the Nazi Party's propaganda division and to avoid publishing any material "calculated to weaken the strength of the Reich abroad or at home," Scharnberg reported. Roth was paid by the Nazi regime at the same time he was paid by AP as a photographer.
AP removed Roth's pictures from its website after Scharnberg's article was published, although thumbnail versions of the photos are still available, according to the Guardian.
Also Read: This Photo Brought to You by Russia - U.S. Media Blocked From Trump's Meeting With Russians
Scharnberg, a historian at Halle's Martin Luther University, asserted in her article that AP's cooperation with the Hitler regime allowed the Nazis to "portray a war of extermination as a conventional war" while hiding their plans for Jewish genocide.
The historian said that in June 1941, Hilter personally selected photos taken by Nazi propagandist Roth of dead bodies inside a prison in Lviv, Poland, and provided AP captions saying the killings were by Soviet troops. Hitler also personally selected Roth's AP photographs of menacing-looking captured Soviet soldiers to stir up anti-Soviet anger abroad, she said.
But AP failed to distribute any photos of "revenge" pogroms carried out by German soldiers against the city's Jewish population, Scharnberg said.
AP confirmed  Scharnberg's account: "Roth photographed heaps of bodies in the courtyard and hallway of a Soviet prison in Lviv and the pictures were widely published in Germany at Hitler's express command as part of a campaign to expose the crimes of Bolshevism and portray Stalin's government as barbaric," the AP report said.
Also Read: International Women's Media Foundation Names 2017 Winners
But AP said it has no evidence that the agency — or any other photo service in Germany — had taken any photos of the victims of the Jewish pogrom that may have been censored by Hitler.
The New York-based wire service also conceded in its report that it enabled de facto censorship by Hitler by distributing only photos of the Nazi leader taken Hitler's personal photographer, Heinrich Hoffmann.
The AP report also recounted how Harold L. Ickes, U.S. Secretary of the Interior, wrote to an AP official in 1941 to complain that Lochner had repeated false German propaganda in several of his news reports.
"I realize under what difficulties the American newspaper correspondents must necessarily work in Germany at this time," Ickes wrote. "But I sometimes wonder whether we would not be better off without dispatches from that country if the alternative is to be fed daily doses of arsenical propaganda."  The AP wrote Ickes that it stood behind Lochner.
Also Read: Did Tim Allen's Nazi Germany Joke Help Kill 'Last Man Standing'?
Another fact disclosed by the AP report is that the agency fired or reassigned six Jewish employees on orders from the Nazis in 1935.  One of those fired was photographer Alfred Eisenstaedt, who emigrated to the U.S. and became "one of the great photographers of the 20th century," AP said in its report.
The wire service said that it "made the difficult decision to comply" with the Nazi command to fire its Jewish staff "because it believed it was critical for AP to remain in Germany and gather news and photos during this crucial period."
"There is no suggestion that . . . Eisenstaedt bore any ill will towards AP over his departure from Germany," AP said.
Before his firing, Eisenstaedt photographed the Nazi Propaganda Minister, Joseph Goebbels glaring at Eisenstaedt moments after Goebbels discovered the photographer was Jewish.
After arriving in the U.S. Eisenstaedt photographed the famous V-J Day kiss in Times Square marking the end of World War II, as well as famous black-and-white portraits of Ernest Hemingway, Marilyn Monroe, Pablo Picasso and Alfred Einstein.
Related stories from TheWrap:
Did Tim Allen's Nazi Germany Joke Help Kill 'Last Man Standing'?
How 'Agents of S.H.I.E.L.D.' Is Tackling the Nazi Problem Better Than Marvel Comics (Commentary)
Nazi-Linked Group 'Proud' of Trump Adviser's Medal
German Defense Minister Ursula von der Leyen has announced plans to improve "political education" in the army following revelations about a spectacular far-right terrorist plot. Opposition politicians are not satisfied.
After years of domination by AFI and USC students, BAFTA has expanded their Student Film Awards to include submissions from students and film schools worldwide.
No longer dubbed the "U.S. Student Film Award," the 45 short films shortlisted for the 2017 "International Student Film Awards" hail from filmmakers in China, Israel, the Czech Republic, Mexico, Germany, and —  of course — the U.K.
Southern California schools remain well represented with nominees from UCLA, Chapman, Pepperdine, USC and Cal State Northridge, and U.S. films still account for over half of the selections.
Also Read: Prince William and Kate Ask for $1.9 Million in Damages Over Topless Photos
BAFTA's competition is an analog to the Academy of Motion Pictures' own Student Academy Awards.
"We are absolutely overwhelmed by the success of our international expansion," Peter Morris, the Chair of the BAFTA Los Angeles New Talent Committee, said in a statement timed to the release of the nominated films.
"We had no doubt that there was an overabundance of talented students all across the world, and we are looking forward to having the opportunity to acknowledge their work at our ceremony in June," he added.
The awards ceremony will take place on June 22 at The Theatre at Ace Hotel in downtown Los Angeles.
The full shortlist is available here.
Also Read: The Statistics Tell a Sad Story: Gender-Neutral Awards Categories Are Dominated by Men
This year, select film schools worldwide were invited to submit up to nine films for consideration for four top prizes — the BAFTA Student Film Award for Animation, the Student Film Award for Documentary, the Student Film Award for Live Action Film, and the Special Jury Prize, selected by the event's panel members.
Ryan Gosling and the "Stranger Things" stars at BAFTA LA's Awards Season Tea in January 2017. (Getty Images)
Documentary submissions (up 85 percent from 2016) and animated features (up 84 percent) saw the biggest year-over-year increase in submissions, illuminating a trend in the next generation of filmmakers. Of note, four student films from Israel made the cut.
Also Read: BAFTAs Respond to Their Own #SoWhite Problem With New Diversity Study
The Student Film Awards have taken root on BAFTA's year-round schedule of programming in Los Angeles.
Kate Beckinsale and BAFTA LA' CEO Chantal Rickards at the home of the British Consul General for the BAFTA Garden Party in June 2016. (Getty Images)
Their tentpoles include integration at the highest levels of the industry with the Britannia Awards, pre-Emmys TV Tea Party and the Golden Globes Weekend Tea Party during awards season.
They aggressively nurture the next generation of creatives with these Student Film Awards and the recently launched "Access for All" campaign, aimed at providing historically under-represented demographics with pathways in to careers in the entertainment industry.
Also Read: Chrissy Teigen Stuns Beauty School Student With Tuition Money
Tickets are on sale to the public, beginning at $30.
Related stories from TheWrap:
Chrissy Teigen Stuns Beauty School Student With Tuition Money
George Lucas Gives Another $10 Million to USC Film School for Student Diversity
Medicine, pharmacy and engineering are the most important subjects that Syrian families in Germany want their children to study at universities. But getting there is a bigger challenge than they might have expected.
In Germany, when a foreigner drops out of school without a diploma, they have four times less of a chance to find work as a German would in the same situation. The influx of refugee children has exacerbated the problem.
"My God, my kid needs to go here": In Hamburg, Germany, a professional soccer stadium is also home to an early-education program.
For the non-state actors who are making efforts to approach cybersecurity issue in a different and creative way, the state actors, however, have given clear signs that they have exhausted their patience and insisted on doing things alone by bringing traditional old tricks back into cyberspace.
This is exemplified in the bilateral meeting of two cyber sovereigntists — the Chinese and U.S. presidents on April 6-7, and in the multilateral G7 Declaration on Responsible States Behavior in Cyberspace on April 11.
Particularly disturbing in the wording of the G7 Declaration is its call on "states to publicly explain their views on how existing international law applies to states' activities in cyberspace to the greatest extent possible".
If we associate that with the words shared by Ms. Heli Tiirmaa-Klaar, Head of Cyber Policy Coordination at European External Action Service at an event on March 29, during which she promotes the application of "the Law of Armed Conflict based on the interpretations in the two Tallinn Manuals", then it is clear that the G7 nation-states are eager to introduce the traditional logics of conflict solution into the cyber domain.
This has given rise to the trend that the whole set of industrial age narratives such as allies, threats, deterrence are being replicated in the cyber rules-making. Once this lid is opened, global Internet governance will be dominated by those whose way of thinking divides people rather than unites them. Nevertheless, at the approaching UN GGE conference in June, it would be clearer about how far the states can go.
The real dilemma goes beyond the warring rhetoric of states, but rests on the very legitimacy the states have on striking a deal on cybersecurity. As early as in 1996, Barlow had a good reason to call states like "China, Germany, France, Russia, Singapore, Italy and the United States" as "weary giants of flesh and steel". By 2017, their legitimacy and credibility in cyber policy-making had suffered numerous fatal blows.
It is in this context of the crisis of traditional models that the multistakeholder approach represented by ICANN has been widely celebrated, and the industry initiative on a Digital Geneva Convention by Microsoft is highly appreciated. Professor Milton Mueller has compared the Microsoft initiative to a "2017 version" of the Declaration of the Independence of Cyberspace.
When the industry and civil society find ways to join hands, there is a chance that they can make a difference. Take the China-U.S. case for example, now that the two presidents have agreed to carry on the cybersecurity dialogue, the two countries' IT industry leaders like GAFA and BAT and civil society groups should reach each other to make sure this dialogue happens in a multistakeholder framework and is not dominated by those who approach the issue from a national security lens.
After all, state actors are often willing to compromise cyber issues for other geopolitical gains. The IT sector and the civil society groups who are active in the field, however, have the interests and motivation to treat cyberspace as a different domain that nurtures new values, gives birth to creative mechanism of global governance, and, in turn, enlightens the physical world and traditional mentality.
Written by Peixi (Patrick) XU, Associate Professor, Communication University of China
New research at Germany's University of Heidelberg reveals that mothers who experience stress during pregnancy could increase their child's risk of age-related disease in years to come.
Home education is a right recognised by international human rights. And yet, Germany fails to honour these agreements, writes Alexandra Tompson.
A group of researchers at Munich University of Applied Sciences in Germany and INRS-EMT in Canada is paving the way for mass-producing low-cost printable electronics by demonstrating a fully inkjet-printable flexible resistive memory.* Additive manufacturing (commonly used in 3-D printing), allows for a streamlined process flow, replacing complex lithography (used in making chips), at the [...]
Scientists at the University of Bonn in Germany converted skin cells from patients into induced pluripotent stem cells.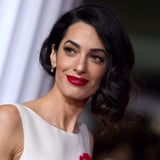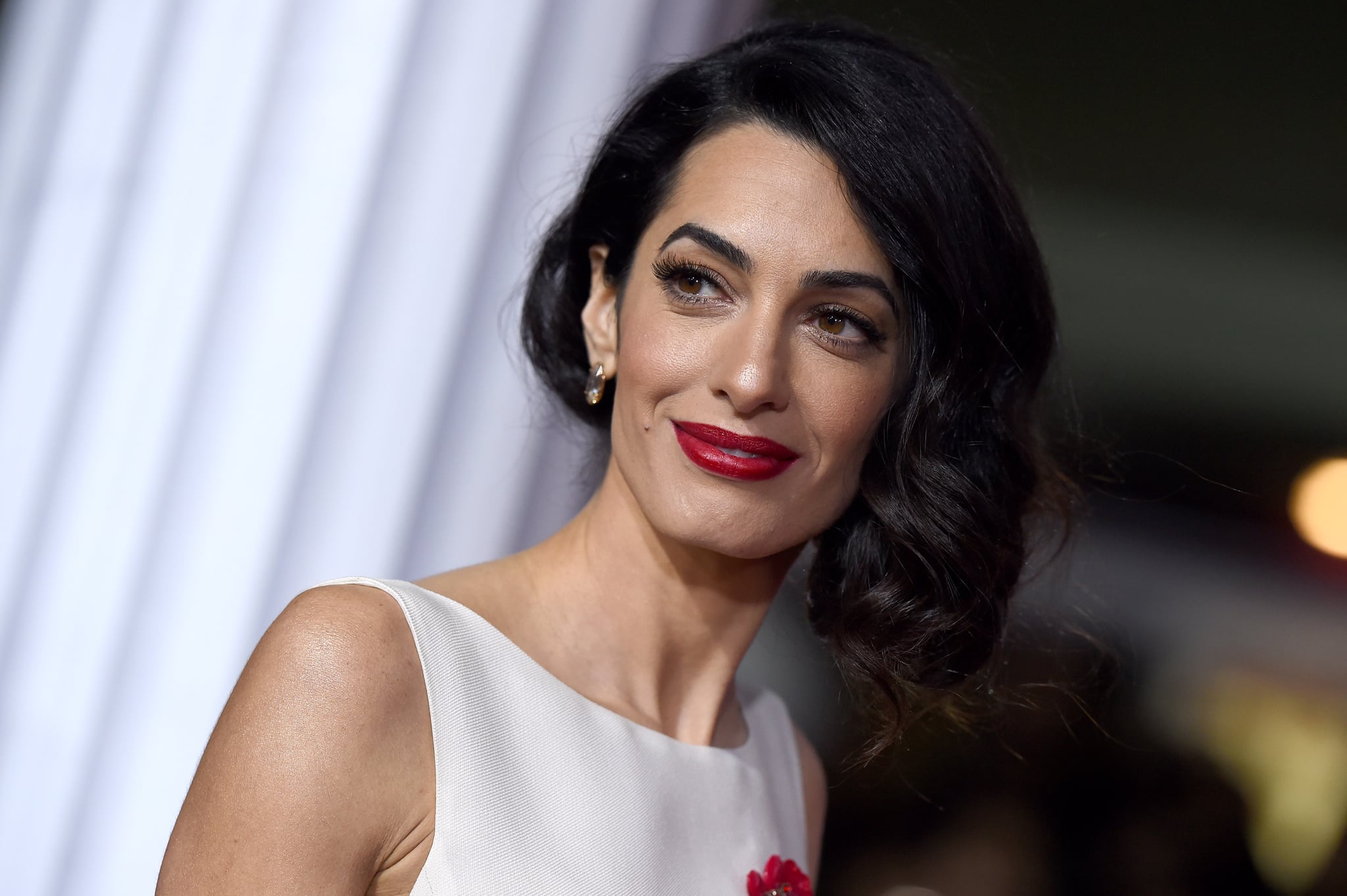 Amal Clooney (née Alamuddin) made a name for herself as a human rights lawyer long before she married George Clooney in September 2014. She's used her newfound fame to help publicize certain issues happening all over the world, including international crimes in Iraq and Syria and women's rights. Her work has been published in multiple books, including The Law and Practice of the Special Tribunal For Lebanon, but you're probably wondering where Amal is from.
Amal was born in Beirut, Lebanon, to parents Ramzi and Baria Alamuddin. She and her family left for London during the height of the Lebanese Civil War when she was 2 years old. Her mom, Baria, is a foreign affairs editor at Al Hayat (a Lebanese newspaper), while her dad is a retired business professor from the American University in Beirut. Amal is fluent in English, Arabic, and French. It's likely that Amal's upbringing inspires the work she does with refugees today. In 2016, Amal and George sat down with German chancellor Angela Merkel to discuss Germany's plan to help with Europe's refugee crisis, and the lawyer is currently working with Nobel Peace Prize nominee Nadia Murad to convince UN officials to investigate ISIS, an issue Amal is very passionate about. George has also never been one to shy away from being a political activist for causes close to his heart - he even started a charity with Brad Pitt and Matt Damon dedicated to protecting human rights, called Not on Our Watch, in 2008.
BERLIN — Scientists in Germany have for the first time mapped the entire genome of rye, a cereal known for its hardy properties.
Eva Bauer, a plant researcher at the Technical University of Munich and lead author of the study, says rye has received less attention than wheat, barley and maize, which are more widely cultivated.
This meant there was less funding from industry to sequence the rye genome, which is about 2½ times the size of the human genome.
Researchers from University of Warwick in the UK also found that parents in Denmark and Germany deal with the least amount of crying and fussing.
The story of a 14-year-old who had to change schools to escape anti-Semitism is making headlines in Germany. The boy's tormentors were of Arab and Turkish descent - making the news even more explosive.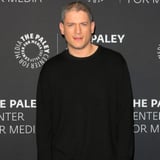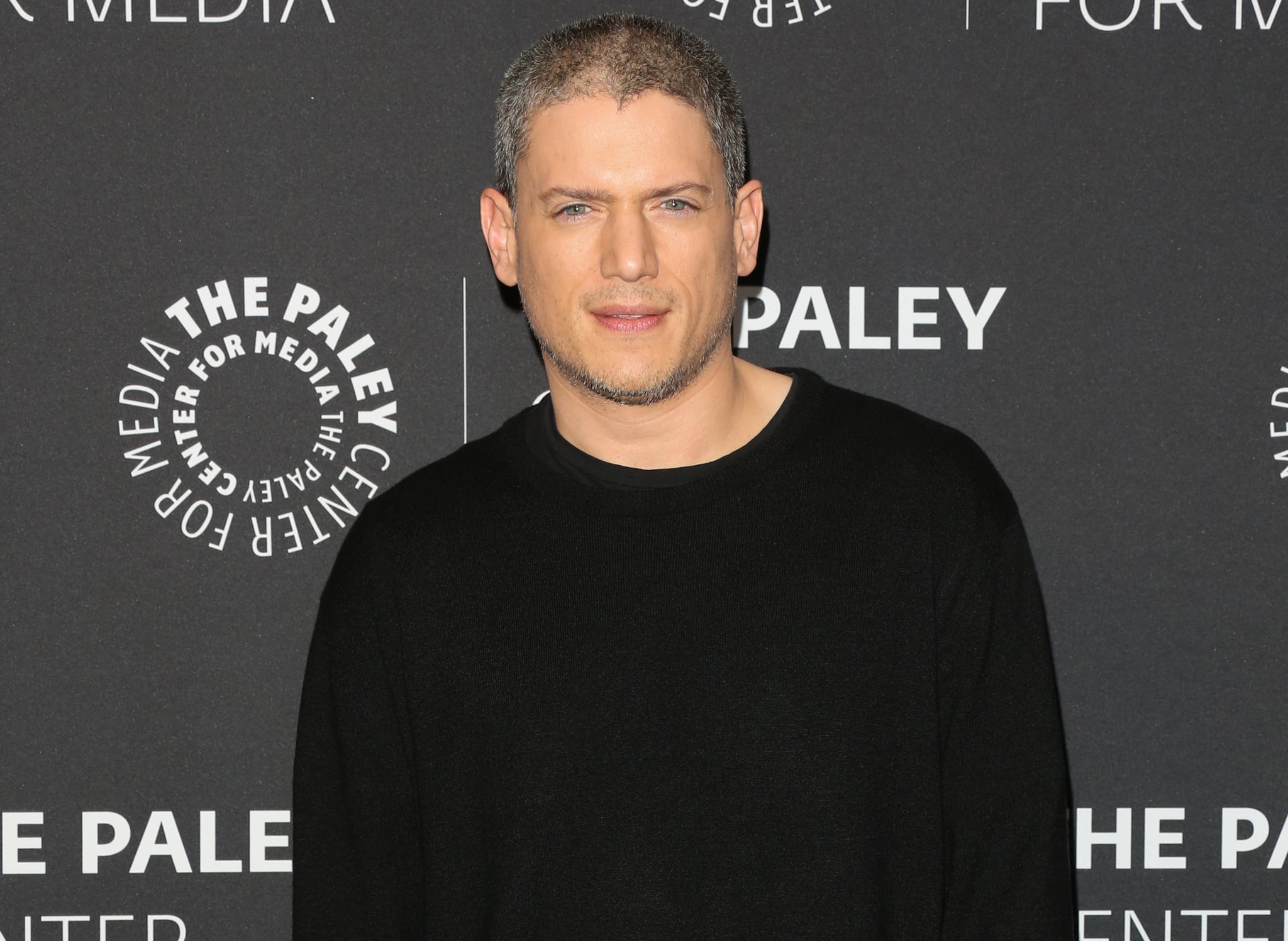 Wentworth Miller is best known for his ridiculously good looks and his role as Michael Scofield in Fox's Prison Break, but there's so much more to him than that. Like, did you know that he has a bachelor's degree from Princeton University, or that he's starred in not one, but two Mariah Carey music videos? Read on to get to know more about the star in six quick facts.
Wentworth is a dual citizen. He was born in England to American parents and moved to Brooklyn when he was just a year old. Each of his parents have at least three different ethnic backgrounds. "My father is black and my mother is white. Therefore, I could answer to either, which kind of makes me a racial Lone Ranger, at times, caught between two communities," he previously told GQ Germany. His dad has Jamaican, African-American, Jewish, and English ancestry, while his mom is Russian, French, Dutch, Syrian, and Lebanese.
He's gay. The actor famously came out as gay in 2013, and in an interview with Details the following year, Wentworth opened up about his decision, saying he felt more open and honest. "I feel more fully expressed. After Prison Break, I came to grips with the fact that my public persona was in misalignment with how I actually felt. I was out to a handful of people in my twenties, and once I hit 30, I was out to family and friends. But professionally, I was feeding a fantasy. I created this air of 'We don't address that thing.'"
He has a bachelor's degree in English literature. Wentworth graduated from Princeton University in 1995, and during his time there, he sang with the a cappella group Tigertones, performed in Theatre Intime's production of Amadeus, and drew political cartoons for The Daily Princetonian.
Wentworth has starred in two Mariah Carey music videos. Not only did he play Mariah's main love interest in her 2005 video for "We Belong Together," but Wentworth also appeared as a party guest in her 2009 "It's Like That" video.
He also made an appearance on Buffy the Vampire Slayer. Before he made it big on Prison Break, Wentworth made his first onscreen role as Gage Petronzi, a member of the Sunnydale High Swim Team who becomes a Gill Monster, in the episode "Go Fish." He's also appeared in films, including Underworld, The Loft, and Resident Evil: Afterlife.
He's a screenwriter. His movie scripts include Stoker, its prequel Uncle Charlie, and The Disappointments Room. During an interview with Movieline back in 2010, Wentworth revealed he used the name Ted Foulke as a pseudonym, saying, "That wasn't about protecting my identity. I just wanted the scripts to sink or swim on their own."
Researchers at the Max Planck Institute for Human Cognitive and Brain Sciences (MPI CBS) in Germany and Leiden University in the Netherlands have shown how this enormous developmental step occurs: a critical fibre connection in the brain matures.
Germany will not tolerate foreign espionage on its territory, the interior minister said on Tuesday, in a robust response to media reports that Turkish secret services were spying on supporters of the Gulen movement in Germany. Fethullah Gulen, a U.S-based Muslim cleric with a large following in Turkey, is accused by Ankara of orchestrating a failed military coup last July. Ankara has purged state institutions, schools and universities and the media of tens of thousands of suspected...
[AIM] Maputo -Mozambique and Germany on Friday in Maputo signed technical and financial accords establishing support for the sectors of education, sustainable economic development, and public finances.
A new book Getting to Zero: Global Social Work Responds to HIV provides an unprecedented international snapshot of the HIV/AIDS situation, covering Brazil, Canada, the Caribbean, Ethiopia, Germany, India, Mozambique, Scotland, South Africa, sub-Saharan Africa, Ukraine, United States and Zimbabwe, across 18 chapters. It was released on Tuesday at the UNAIDS headquarters in Geneva. With 2030 fast approaching, the goal of ending the world HIV/AIDS epidemic is an ambitious one. Now, a new joint publication from the International Association of Schools and Social Work (IASSW) and the Joint United Nations Programme on HIV/AIDS (UNAIDS), gives renewed global focus to the getting to zero strategy.
Up to 38 percent of jobs in the U.S. are at a high risk of being eliminated due to advances in automation, according to a new report by consulting firm PricewaterhouseCoopers (PwC). The risk is highest in sectors such as transportation and storage (56 percent), manufacturing (46 percent), and wholesale and retail (44 percent) and lower in sectors such as health and social work (17 percent), according to the study.
"These estimates are based on an algorithm linking automatability to the characteristics of the tasks involved in different jobs as well as those of the workers doing them (e.g., the education and training levels required)," PwC said in the report. The estimates are based on anticipated technological advancements in artificial intelligence (AI) and robotics between now and the early 2030s.
U.S. Jobs More Vulnerable than Other Economies
There is still an enormous amount of uncertainty in these figures, however, as PwC was quick to point out. "Not all of these technologically feasible job automations may occur in practice for the economic, legal and regulatory reasons," according to the report.
The study also found that jobs in the U.S. are significantly more likely to be at risk of being replaced by computers. Only 30 percent of jobs in the U.K. are considered at risk. In comparison, 35 percent of jobs in Germany are considered at risk and only 21 percent of Japanese jobs are thought to be at risk.
"We find that the larger proportion of jobs at potential high risk of automation in the US is almost exclusively driven by differences in the automatability of jobs for given industry sectors," PwC said. EUThe US has a similarly service-dominated economy to the UK with relatively little difference in employment shares by industry sector."
Finance Jobs at Risk
The biggest differences between the two economies...
In a study of the bone marrow of mice, researchers from the University of Ulm, Germany, found older rodents tended to lack levels of the protein osteopontin.
Blog
Sixty years after the Treaty of Rome was signed, a lot of work still needs to be done. The European Union is suffering the blows of a widespread lack of trust in European institutions, a refugee crisis and its link to arising xenophobia, generational inequalities, populism and many other issues that can undermine its foundations and achievements.
In occasion of this anniversary, it's time to celebrate the past, but also to rethink the future. And the young must affirm its role in the institutional dialogue.
This is why we as NEOS are supporting as media partners an initiative whose importance seems of great relevance and significance to us. The German-Italian Centre for European Excellence, Villa Vigoni and the organisation United Europe have selected a group of outstanding young European scholars and professionals who will develop a common vision of where Europe should be heading. The aim is to write a document, "The Rome Manifesto", which should offer a perspective on the future of Europe.
The authors are brilliant young Europeans – from 25 to 40. Half of them are young scholars specialised for instance in history, philosophy, EU law and public governance. The other half are young professionals including a doctor, a startup entrepreneur, a business consultant and a public affairs specialist.
They are divided into three groups:
"Narrative of European integration", with Germany's former finance minister Peer Steinbrück as patron. While the fundamentals of Europe's mission – safeguarding peace and prosperity – continue to be valid, the interpretation of what that means will need to change in order to explain Europe's raison d'etre to today's Europeans.

"European institutions", whose patron is Filippo Taddei, Director of the Bologna Institute for Policy Research at the Johns Hopkins University in Bologna and Chief economist of the Italian Democratic Party. Currently, decision-making at the EU level not only lacks effectiveness, but also transparency. Ordinary people do not understand how Europe's institutions work which harms their legitimacy. Add to that the fact that many national governments have taken to blaming the EU for unpopular decisions, even if they were involved in making these decisions, themselves.

"European Identity", with Sylvie Goulard, French Member of the European Parliament. This group is is discussing what the European identity represents, and how Europeans can be made aware of it, in order to strengthen the link between Europe and its citizens. Across the continent, Europeans have many common roots in history, culture, politics, society and values. The geographic proximity also contributes heavily to a common destiny. If the European Union is to regain popular acceptance, more Europeans – including the older generation and people with a variety of educational backgrounds – will need to start sharing this sense of a European identity.
The choice of involving young Europeans has a double symbolic valence. On the one hand, it reflects the forward-looking feature of the Manifesto. On the other hand, it is the acknowledgment of a rising European identity in the young, which is well shown by the following chart by the 2012 Eurobarometer 78.
"It is among the young generations and the most economically and socially advantaged categories that the European Union enjoys the most favourable image", says the Eurobarometer 83 of 2015. Positive perceptions are the most widespread among Europeans belonging to generation "Y", born after 1980 (47% "positive" versus 14% "negative", and 38% neutral stance) and people who studied up to the age of 20 or beyond (49% versus 15%, and 35% "neutral").
The working groups have recently met at Villa Vigoni to conclude the drafting of the document. In the run-up to the anniversary celebrations of the Treaty of Rome, the document will be presented at the Residence of the German Ambassador in Rome, Villa Almone, on 23 March.
Here's something to smile about. The enigma wrapped in a riddle known as Mona Lisa has long been the subject of speculation – is her ambiguous expression a smile? A recent study by the University of Freiburg in Germany found that nearly 100 percent of people described her as unequivocally "happy." "We really were astonished,"...
According to the 2015 World Economic Forum Global Risks 2015 Report, the water crisis is the world's #1 risk. The problem is not only the amount of water available in the world's rivers, lakes, and aquifers, but the pollution of those resources from human contamination, including bacteria, toxins, and nutrient loading.
Around the world, lakes are dying off through bacterial and algae blooms. Lake Erie between Canada and the US, Lough Neagh in the UK, Lake Taihu in China, to name but a few of the thousands of dead or swampy lakes around the world devastated by humanity's commercial, agricultural, and septic runoff.
Xuzhou Steel Group's steel plant is located near Weishan Lake, China, 4 May, 2015
In 2009, Earth systems scientist Johan Rockström and colleagues published "Planetary Boundaries" in the journal Nature, showing that human activity has threatened seven essential systems – including fresh water and the disruption of the world's nitrogen and phosphorus cycles, which effect fresh water.
Phosphorous and nitrogen are critical for organic molecules such as nucleic acids, adenosine triphosphate (ADT), and for DNA. All plants need phosphorous and nitrogen and have evolved to find and absorb these nutrients. However, nutrient loading from human sources leads to accelerated productivity in water – called eutrophication – signalled by algae blooms, oxygen depletion and dead zones. Agricultural fertilisers, phosphate soaps, and household septic systems all contribute to the nutrient cycle disruption.
Human communities, factories and livestock also contribute bacteria to the world's water tables. Health officials are particularly concerned with coliform bacteria, often used to indicate hepatitis or giardia, since those pathogens prove difficult to detect but often exist in combination with fecal coliform. In particular, health authorities monitor water for Escherichia coli (E. coli), a source of disease.
Industrial and domestic toxic waste products including arsenic, fluoride, selenium, uranium, iron, manganese, mercury, pesticides, endocrine disruptors, pharmaceuticals and microbial pathogens are also major sources or water contamination.
Fortunately, this triple threat of nutrient loading, bacteria, and toxins – can be mitigated using organic, biological methods, generally known as "bioremediation."
Bioremediation
Certain microbes, bacteria, fungi, and plants can remove or metabolise pollutants in soil or water, including assisting in the removal of industrial chemicals, petroleum products, and pesticides. Some compounds – certain heavy metals, such as cadmium or lead, for example – resist bioremediation. However, some studies have found that fish bone and bone char can remove small amounts of lead, cadmium, copper, and zinc from soils.
A healthy ecosystem is, in itself, a bioremedial network of organisms, processing each others' wastes, and this process can be enhanced by design. Purely organic systems include bioswales, plant buffers, and biofilters regulated by microorganisms.
Ecological farming Finca Organopónica Cayo Piedra, Cuba, 14, January, 2017
Smart farmers and communities have used bioremediation for millennia. Permaculture and simple composting employ bioremediation to metabolise unwanted bacteria or pathogens in soils. Simply replanting native species along disturbed shorelines helps take up nutrients and bacteria. Microbes and mycelium can be added to soil, to enhance the natural uptake of unwanted compounds and organisms.
Bionics to Biomimicry
In the 1950s, American biophysicist Otto Schmitt copied the nervous system of a squid to help design an electronic trigger circuit that is still used today to remove noise from signals in digital circuits. He coined the word "biomimetics" to describe the process of taking design advice from organisms and ecosystems. His colleague Jack Steele coined the term "bionics," later used in Martin Caidin's novel Cyborg, associated with increasing human powers using artificial body parts.
In 1997, Janine Benyus published Biomimicry: Innovation Inspired by Nature, expanding biomimetics and popularising the idea of using natural systems to design commercial products. The classic example is Velcro, patented in 1955 by Swiss engineer George de Mestra, designed after the surface of common burs.
"When we look at what is truly sustainable," wrote Benyus, "the only real model that has worked over long periods of time is the natural world." Producing commercial products, however, is a different matter than restoring degraded ecosystems. Nevertheless, it remains feasible that nature-inspired design could help restore ecological balance.
Last year, Jesse Goldstein at Virginia Commonwealth University and Elizabeth Johnson at University of Exeter, published Biomimicry: New Natures, New Enclosures to address these questions. They critique a "neoliberal illusion" that we help the ecosystem by creating a faster "bioeconomy," using spider web chemistry to create bullet proof vests, or natural designs to create more powerful aeroplanes, faster computers, sharper video screens, or biotech patents.
They warn that neoliberal economics overlooks biophysical limits and the inherent unsustainability of relentless economic growth. They suggest that the bioeconomy can become another form of private accumulation, whereby patents of nature's creations replace fences to enclose the natural commons for private profit, driven by venture capital funding, not for the restoration of nature, but for the "reproduction of capital."
However, biotechnologies can include genuinely restorative systems, including bioremediation fields, a sharkskin design used in hospitals to repel bacteria, or a Nubian beetle technique of drinking from fog, used to collect water for buildings.
"How," Goldstein and Johnson ask, "can we imagine a form of production that can both reproduce beautiful lives and unmake the infrastructure of our ecologically catastrophic social formation?"
Ecological restoration
To create successful biological design, we not only have to ask, "How does nature solve this physical challenge?" but also ask: "What is natural economics?" The economy of an ecosystem is non-hierarchical It is a web of shared relationships that contribute materials, energy and services to other parts of the network, as growth fluctuates within natural limits.
Lake Winnipeg in Canada suffered from high levels of phosphorus loading from the surrounding community, causing severe algae blooms. Researchers planted cattail to reduce nutrient flows. Certain plant species, such as cattail and canary grass produce sugar-like compounds that move through the roots, into the soil, and enhance nutrient collection and disease resistance. The Lake Winnipeg project has been so successful that researchers are now harvesting cattail as a heating fuel, further increasing the nutrient removal, since the plants are not left on the lakeshore to decompose.
Biologist, Dr. John Todd, has designed what he calls "Living Machines" – bioremediation fields to clean up contaminated soil and water in the US, China, and elsewhere. The system on Moskito Island in the Virgin Islands, treats domestic sewage on a terraced hillside, using solar heat, gravity, and ecological systems to take up nutrients and distribute them to plants, animals, bacteria and fungi throughout the system.
Fungi in the Kellerwald forest near Edersee, Germany, 25 October, 2013
In Mason County, Washington, US, mycologist Paul Stamets uses mushrooms to capture contaminants from water. Mycorrhizae fungi support plants by extending their root structures, and myco-remediation utilises this natural symbiosis to absorb bacteria, nutrients, heavy metals, and toxins. Stamets can match certain fungal species with target pollutants. Wood-degrading fungi are effective in breaking down hydrocarbon compounds and chlorinated pesticides. Oyster mushrooms will capture petroleum products and E. coli. Turkey tail will bind mercury pollution with selenium, forming a non-toxic compound. The Ecuadorian fungus Pestalotiopsis can consume Polyurethane.
The Loess Plateau, in North-central China – a 1200-metre elevation region the size of France between the Wei and Yellow Rivers – is the cradle of Chinese civilization, occupied by people for a million and a half years. However, by the twentieth century, ten thousand years of agriculture, livestock grazing, logging, and amassed dynastic wealth had degraded the land so thoroughly that the rolling hills stood bare, and gullies annually washed a billion tons of sediment into the Yellow River. The ecological devastation caused droughts, famine, and poverty.
In the 1990s, John Liu, an American who had been living in China for over 30 years, joined a Chinese government ecological rehabilitation initiative to restore the Loess Plateau economy by restoring the ecosystem. Local citizens terraced the hills to retain water, replanted trees, grew crops, and created vast ecological zones that allowed biodiversity to recover. Agriculture has grown, and family incomes in the Loess region have since tripled. Over 35-thousand square kilometres of bare land have been restored into a diverse green belt.
Liu emphasises the importance of soil carbon as a way for humanity to restore the carbon disequilibrium in the atmosphere. "CO2 emissions are a symptom of systematic dysfunction on a planetary scale," says Lui. "Human impact on the climate is not simply emission-based; it is degradation."
The Loess project was primarily low-tech, employing people while building community cohesion, an example of genuine biological restoration that also restores human economy, health, and welfare.
"Landscape restoration," explains Lui, "starts with restoring ecological function. This changes the socio-economic function. If the intention of human society is to extract, to manufacture, to buy and sell things, then problems arise. Real economy is understanding that natural ecological functions that create air, water, food and energy are vastly more valuable than anything that has ever been produced or bought and sold. Rather than commoditise nature, we need to naturalise the economy."
Rex Weyler is an author, journalist and co-founder of Greenpeace International.
Resources, links:
"Thirty Years and Counting: Bioremediation in Its Prime?" Bioscience, March, 2005.
"Contaminants in drinking water: Environmental pollution and health ;" John Fawell Mark J Nieuwenhuijsen" British Medical Journal, 2003.
"Assessing the resistance and bioremediation ability of selected bacterial and protozoan species to heavy metals," I. Kamika and M. Momba; BioMed Central, Microbiology, Feb. 2013.
Water crisis as the #1 global risk: World Economic Forum, Global Risks 2015 Report.
"Why fresh water shortages will cause the next great global crisis," The Guardian, March 2015.
"Removal of Escherichia coli from synthetic stormwater using mycofiltration," Taylor, A., Flatt, A., Beutel, M., Wolff, M., Brownsona, K., Stamets, P.; Ecological Engineering, May, 2014.
Clu-in, EPA report: Citizen's guide to bio-remediation
"Interview with Paul Stamets": Mother Earth News.
Helping the Ecosystem through mushroom cultivation: Paul Stamets, Fungi Perfecti
John Todd: Ecological Design
What is Biomimicry: Biomimicry Institute
Biomimicry: New Natures, New Enclosures: Jesse Goldstein, Virginia Commonwealth University, and Elizabeth Johnson, University of Exeter, 2015.
John Lui, documentary: Green Gold.
"Environmental Challenges Facing China – Rehabilitation of the Loess Plateau," John D. Liu, Director of the Environmental Education Media Project.
The descendants of a publisher, Rudolf Mosse, who fled Germany in the 1930s, is also teaming up with a university to find the family's art collection.
[The Point] A veteran banker who is the chairman of Gambia Revenue Authority has said that The Gambia could follow the pathway of Germany to development, saying the European country was able to recover from the total destruction of the World War II and develop as a result of discipline and education.
Researchers from University of Stanford in the US and University Medical Centre Hamburg-Eppendorf in Germany suspected that a brain-scanning test called the Monetary Incentive Delay Task (MID) may be a better test than the Novelty test.
A new study says Germany is an exception with its free higher education. But while free tuition brings lots of foreign students here, it's also keeping some of them away.
Many EU member states are too slow to implement socio-political reforms in crucial sectors like education, according to a new study. EURACTIV Germany reports.
Bono is in
Germany
right now for the Munich Security Conference this weekend. On Friday, he delivered
another
speech about how development of education, employment, and empowerment can prevent extremism in third-world countries, and yesterday, he briefly met with Mike Pence. The U2 singer thanked the Vice President for defending the President's Emergency Plan For…
After an address at the Munich Security Conference in Germany on Saturday in which he vowed that the Unite States will "hold Russia accountable," Vice President Mike Pence had a brief visit with U2 frontman and activist Bono.
The two men discussed the President's Emergency Plan for AIDS Relief (PEPFAR) — a government initiative to provide treatment, testing, education, and counseling to those suffering with HIV/AIDS in Africa (among other places).
It was first signed in 2003 under President George W. Bush and later renewed in 2008 under President Barack Obama. As an Indiana congressman at the time, Vice President Pence was an advocate for PEPFAR's passing.
"Twice on the House floor you defended that," Bono told Pence. "That's how we know you."
"It was an extraordinary historic accomplishment and you played a leading role in carrying it forward," Pence responded.
Bono meets Vice President Mike Pence in Munich: "You're the second busiest man on earth." https://t.co/RgGAioQJyG pic.twitter.com/xB7ZFi1A4t

— ABC News Politics (@ABCPolitics) February 18, 2017
The rockstar has been raising awareness about the global HIV/AIDS epidemic for nearly two decades now — co-forming Product Red, which partners with big brands (Nike, Gap, Coca-Cola, Starbucks, Beats by Dre, etc.) to help raise money for charities fighting the disease.
He also co-founded the ONE Campaign which aims to eradicate poverty and HIV/AIDS in Africa by raising awareness and encouraging Americans to contact senators/elected officials and voice their opinions.
While Pence did advocate for PEPFAR's passing, some critics have claimed that he enabled an HIV outbreak in Indiana when he was serving as governor. The critics claim that Pence's defunding of Planned Parenthood, which was one of the few places in some parts of Indiana that offered HIV testing, as well as his alleged dithering on pushing forward a needle exchange bill to fight passing infections, led to a rise in HIV patients in Scott County. He eventually approved a bill for needle exchanges which led to a reduction in the number of HIV cases.
RELATED VIDEO: Watch: Natasha Stoynoff Breaks Silence, Accuses Donald Trump of Sexual Attack
"I appreciate the chance to get together for you for a minute," Pence told Bono. "I heard you were in town."
"You're the second busiest man on earth," Bono joked.
Afterwards, the Pence tweeted about the meeting. "Enjoyed chatting w/ Bono at @MunSecConf," he wrote. "Discussed prior effort to twice pass Africa AIDS assistance & future security in developing nations."
The Munich Security Conference marks Pence's first trip overseas as vice president.
Researchers at Ludwig Maximilian University (LMU) of Munich in Germany conducted an online survey to assess people's motives and judgements when taking and viewing selfies.
An Algerian and a Nigerian were detained in Göttingen, a university town in Lower Saxony, and a machete and guns were confiscated.
Making a documentary often requires directors to gain the trust of their subjects, which can be a delicate process. Dan Krauss certainly knew that would be the case when making "Extremis," a film about the tough decisions families and doctors have to face when dealing with ICU patients who are being kept alive on respirators.
"You have to imagine approaching people on what may be the worst day of their life and ask them if you can film it," Krauss told Steve Pond at TheWrap's Screening Series. "I approached it very gingerly, always without a camera, and always with the introduction of a physician.
"I had a conversation about the goals of the film, and people for obvious reasons felt uncomfortable with participating in the film," he said. "I got a lot more 'no' than I did 'yes.' But for the people who did say 'yes' … they saw the camera not as an intrusive presence but as an opportunity to connect to other people."
Also Read: Trump Era Looms Over Short Doc Oscar Films: 'Life and Death' (Exclusive Video)
For his hard work, Krauss has earned a nomination for the Academy Award for Best Documentary Short, and Tuesday night he spoke to TheWrap at the Landmark Theaters at Westside Pavilion about his work with his fellow nominees. Joining Krauss were directors Daphne Matziaraki ("4.1 Miles"), Marcel Mettelsiefen ("Watani: My Homeland"), Orlando von Einsiedel ("The White Helmets"), and Kahane Cooperman, along with producer Raphaela Neihausen ("Joe's Violin").
The other directors also talked about how convincing people to let them tell their story on camera took months or even years. For "4.1 Miles," Matziaraki wanted to film the efforts of a rescue boat on the Greek island of Lesbos as they aid refugees from the Middle East in danger of drowning while crossing the Aegean Sea. She says that these boats were originally used for tourist cruises and their crews had to undergo CPR and other medical training before they could go out and rescue refugees.
"When I realized that the captain and the coast guard was a great place to tell this story, I had to get access on this boat," Matziaraki said. "I tried for months and months to get access, but I couldn't because it's a very bureaucratic process with the ministries of Greece … The footage that you see on these boats comes from a single day. I was on the boat for three weeks and this was from the first day."
Also Read: 'Hell or High Water' Star on First Sign Movie Might Be Oscar-Worthy: Boob Sweat (Exclusive Video)
Mettelsiefen told the story of Syrian refugees from a more grounded perspective. His film, "Watani, My Homeland," shows the struggle of the refugees who do make it into Europe by following three children who start a new life in Germany after their father, Syrian rebel commander Abu Ali, was captured by ISIS. Mettelsiefen said he had been covering the conflict in Syria for several years and decided in 2013 that he wanted to change gears and talk about how the war affects children. That is when he met Ali, several years before the violence escalated, and after a brief discussion he was allowed to follow Ali's children for three years.
"I started not knowing what's going to happen," he said. "Obviously it was not easy to go in and out and follow these children as it became more dangerous. Then, when [Ali] disappeared, I took this decision to leave again. The most difficult decision I had after filming was how I was going to end this with the jeopardy so high in Syria. Then they ended up in Germany … and I realized that it's time that needs to dictate the speed of the film to show how all these characters changed."
Von Einsiedel also had to deal with the danger of the Syrian crisis while making "The White Helmets," which chronicles the deadly missions undertaken by a team of volunteer rescue workers from the Syrian Civil Defense as they rescue civilians from collapsed buildings in Aleppo after Russian bombings. Einsiedel said the White Helmets were very willing to speak about their work, but the film crew was not allowed to follow the rescue team during their missions in Aleppo because they risked being targeted by ISIS, who have hunted down and killed foreigners and journalists in Syria. Instead, the footage taken from Aleppo was filmed by the White Helmets themselves.
Also Read: Oscars: Halle Berry, Samuel L Jackson and Scarlett Johansson Added as Presenters
"When we began this project, we thought it should be a feature because there is so much story to tell," Einsiedel said. "But it just didn't feel right spending two years making a film about what's going on in Syria. We felt we really needed to make this film as quickly as possible because it's just so urgent. With a short, we manage to make it in seven months."
The most uplifting offering on the list is "Joe's Violin," a story about Holocaust survivor Joe Feingold and his beloved violin. Director Cooperman says that she learned about Joe and his violin shortly after ending an 18-year run as a segment producer for "The Daily Show." She heard on the radio about how a violin belonging to a Holocaust survivor had been donated to the Bronx Global Learning Institute for Girls (BGLIG), which gives young New York girls a chance at an in-depth arts education.
Producer Neihausen said that it took several months of negotiations with BGLIG to get the opportunity to bring their cameras into the school and to talk with Brianna Perez, the daughter of Dominican immigrants who was presented with Joe's violin as a reward for her hard work mastering the instrument.
"We had to get about three hundred or four hundred release forms from the parents of every girl in the school before we could film," Neihausen said.
Also Read: UTA Cancels Oscar Party to Host Immigration Rally
But once they had access, Cooperman and Neihausen were able to show the passion for music that Joe and Brianna shared. When the two finally met for the first time, Brianna showed her appreciation for Joe's gift by playing a piece by Edvard Grieg whose lyrics Joe's mother sent to him in a letter after their family was separated by the Holocaust. Joe's mother did not survive, as she was killed in the Treblinka death camps.
Cooperman said that after a career in TV comedy, she wanted to get back to what originally drove her to get behind a camera: the belief that every person has a story to tell. To her, Joe Feingold and Brianna Perez are a testament to that belief.
"Growing up, I would look at buildings with lots of windows and wonder 'Who lives in there? What's their life like?' I believe that behind every window is a whole story," she said. "Making this film was two stories that combined into one. It's not really about a violin, it's about how people survive and get through life. Documentaries have the ability to show us … the choices people make, and how they open themselves up to cameras and to filmmakers is the most generous thing in the world."
All the Oscar nominated short films in the live action, animated, and documentary categories are arriving in theaters for a limited time starting this Friday. Click here to find a screening near you.
Related stories from TheWrap:
How Katie Couric Turned a TV Blunder Into a 'Groundbreaking' Trans Documentary
Surfer Laird Hamilton Tackled 'Take Every Wave' Documentary '100 Percent' (Video)
Showtime Partners With Alex Gibney for 'American Jihad' Documentary
Oscar-nominated documentary short film director Daphne Matziaraki knows how prescient her film about Syrian refugees is — now that President Donald Trump has signed a travel ban.
"These people do not want to leave their homes," she said of her time filming "4.1 Miles." "They do not want to go to Europe. They do not want to go to America. They have no other option because they are on this fine line between life and death, and these are the people who are not allowed to come into this country," she told TheWrap's Steve Pond at our Screening Series event in which the filmmakers behind this year's Oscar nominees for Best Documentary Short spoke.
Also Read: 'This Is Us' Season Finale Gets Delayed, and Trump Is to Blame
Their films cover topics like education, healthcare, and the Middle East; issues that have become hot button topics thanks to the new Republican-controlled government in Washington. As part of TheWrap's Screening Series, all five nominated filmmakers discussed how the rise of Donald Trump and the GOP has quickly given the stories they tell new context.
For one movie, Trump has had a direct impact on the people responsible for making it. "The White Helmets," a Netflix doc directed by Orlando von Einsiedel, embeds itself with a team of volunteer rescue workers from the Syrian Civil Defense, who are tasked with rescuing civilians from collapsed buildings in Aleppo after Russian bombings. Due to the potential danger, Einsiedel and his team only filmed interviews and the Helmets' training exercises near the border. The footage of the team in action in Aleppo was actually filmed by the Helmets themselves. After learning of their Oscar nomination, Einsiedel had hoped to bring the rescuers featured in the film to America to tell their story. Trump's travel ban brought an end to that.
Also Read: Muslim Writers Wanted: Lit Agents Make Open Call
"Within 36 hours, this new executive order came into place, so of course that was incredibly disappointing for them," Einsiedel said. "I talk about it because it was an incredibly lost opportunity for America… The voices of people from other parts of the world, especially places like Syria, is so important at the moment to bridge misunderstanding. The message of compassion and dignity which the White Helmets embody is such an important message, and it's such a shame that they won't be able to share it with everybody."
Einsiedel was joined on the panel by fellow directors Matziaraki ("4.1 Miles"), Marcel Mettelsiefen ("Watani: My Homeland"), Dan Krauss ("Extremis"), and Kahane Cooperman, along with producer Raphaela Neihausen ("Joe's Violin").
Also Read: What the Hell Does Trump's 'Easy D' Tweet Mean? America Is Puzzled
"The White Helmets" is just one of three films on the nominee list that approaches the ongoing Syrian refugee crisis. "4.1 Miles" tells the story of a Greek coast guard captain who patrols the Aegean Sea to save those fleeing Syria on the dangerous trek into Europe. "Watani: My Homeland" shows the struggle of the refugees who do make it into Europe by following three children who start a new life in Germany after their father, Syrian rebel commander Abu Ali, was captured by ISIS.
Mettelsiefen said that a major reason why he made "Watani" was to show a story about Muslims that could counter the violent images from the Middle East that dominate the news cycle.
Also Read: Oscar Nominee Mahershala Ali on Why 'Moonlight' Resonated With Audiences
"The only story that is coming out right now is bearded men chopping off heads," he said. "This is dictating an entire narrative for an entire religion…Xenophobia and social divide and hate and fear is what's happening all around the world and it's exactly these people — children, families, women — who have been leaving and escaping this very danger from the Islamic State…and they are now denied entry into several parts of the world because they are identified with the monster that has been created."
Joining these films on the nominee list are "Extremis," Dan Krauss' observational look into the tough decisions surrounding end-of-life care in an intensive care unit, and "Joe's Violin," an uplifting tale of a violin that changes hands from Polish Holocaust survivor Joe Feingold to 12-year-old Brianna Perez, who is learning how to play violin at the Bronx Learning Institute for Girls in New York.
Also Read: Jeff Bridges Channels The Dude to Call for Peace in Donald Trump's America
Though "Joe's Violin" is the most cheery of the five contenders, Kahane Cooperman and Raphaela Neihausen said that even they felt that their work has been given new context by Trump's presidency. Neihausen said that both she and Cooperman are first generation immigrants, as are the subjects of their film.
"Making this film just really affirms…what is this country about? What are our shared values?" Neihausen said. "It became so imperative [to show] what an arts education gives to a young person in this country. It's astounding how these lives are changed by learning music. A simple thing changes lives."
Also Read: '20th Century Women' Director on Filmmaking in Trump Era: 'I Have to Change My Game'
Cooperman noted the final scene in her film, when Joe and Brianna say their goodbyes. She noted that the scene shows Joe, a Polish immigrant, climbing into an Uber car with an American flag on it. Cooperman explained that a large percentage of the Uber drivers in New York are also immigrants.
"At the time, it was such a typical sight I didn't think anything of it," she said. "But as soon as the election happened, I was watching it at a screening and thought, 'Wow, an immigrant is driving another immigrant away from a school where he just had a bond with this Dominican girl.'"
Krauss agreed that following Trump's election, "all films have been reframed" and encouraged the audience to read Dan Schoenbrun's essay for Filmmaker Magazine titled "All Movies are Political Movies."
Also Read: Netflix to Release Ava DuVernay, Oprah Winfrey Interview Special in Wake of '13th' Oscar Nomination
"It made the point that every movie from the most benign animation to the most overt political film…everything we contribute to our cultural fabric matters," he said. "And I think that as filmmakers we feel that responsibility more than ever before. I think that one of our primary responsibilities as storytellers is to imbue that dialogue with empathy and respect in a way that we're not experiencing right now."
All the Oscar nominated short films in the live action, animated, and documentary categories are arriving in theaters for a limited time starting this Friday. Click here to find a screening near you.
Related stories from TheWrap:
Will Kristen Wiig Go Full Frontal in 'Toni Erdmann' Remake With Jack Nicholson?
'Whose Streets?' Sundance Doc Acquired by Magnolia Pictures
How Katie Couric Turned a TV Blunder Into a 'Groundbreaking' Trans Documentary
The Austrian government's planned ban on full-face veils has naturally encountered resistance. But it's not the only religious symbol that is coming under scrutiny, as the display of crucifixes in kindergartens and schools also faces fresh debate.
EURACTIV Germany reports
.
A controversial study about video games and guns titled in part "Boom, Headshot!" has been pulled because of issues with the original data, the website Retraction Watch reported recently. The now-retracted study argued that training with a violent video game can actually make people better at shooting with a real gun. The study, published in 2012, involved 151 participants who played different video games. One of those games had "humanoid targets" and "rewarded headshots," according to  a version of the study that's still online . The upshot? People who had played the violent game with a controller that was shaped like a pistol subsequently did better when asked to shoot "a realistic gun at a mannequin." "Thus, playing violent shooting video games can improve firing accuracy and can influence players to aim for the head," the study reported. But the study has now been retracted because two other researchers, who were not involved in the study, pointed out "irregularities in some variables of the data set," according to a  statement  about the retraction. RESEARCHERS USING VIRTUAL REALITY TO HELP TREAT PTSD "Unfortunately, the values of the questioned variables could not be confirmed because the original research records were unavailable," that statement added. That same retraction statement also said that one of the two authors on the study, Brad Bushman of The Ohio State University, was "in agreement" about the retraction decision. The study has been disputed for years, Retraction Watch  pointed out . One of the researchers who pointed out problems with the data was Malte Elson, a postdoctoral researcher at Ruhr University Bochum in Germany. WOMAN 'SEXUALLY ASSAULTED' IN VIRTUAL REALITY BY CYBER-GROPER "I am pleased to see the paper is finally retracted almost 3 years after the authors were first notified of the concerns (and 2 years after it was first reported to the Ohio State University)," Elson told Retraction Watch. "The public record has now been corrected, which is the only thing Patrick [Patrick Markey, of Villanova University, who was also concerned about the study] and I ever wanted after we found evidence of severe errors in the data on which the now retracted paper was based." The Ohio State University said in a statement that they had been "alerted to irregularities in some of the variables of the data set" in the beginning of 2015. "The university and Dr. Bushman were unable to confirm the values of the questioned variables because the original research records had been taken from The Ohio State University," the statement said. Ultimately, an editor at the journal that published the study "decided a retraction was warranted." The statement added: "A replication of the study by Dr. Bushman has been done and is under review."
Imams in Germany have informed Turkish authorities of alleged supporters of cleric Fethullah Gulen, according to reports. Germany's religious leaders have urged authorities to clarify the situation before it's too late.
The Israeli government on Sunday reported a global increase in anti-Semitic incidents in 2016, citing sharp rises in Germany, Britain and the United States compared with the previous year. "We have seen an increase in the number of anti-semitic incidents in the world, ranging from anti-semitic insults, especially on social networks, to physical assaults," said a 54-page report published by the diaspora affairs ministry ahead of Friday's international Holocaust remembrance day. It said that the number of incidents reported in Germany was up 50 percent, while Britain showed a 62 percent rise and on US university campuses there were 42 percent more complaints.
By Arshad Mohammed WASHINGTON (Reuters) - President-elect Donald Trump's national security transition has been more chaotic than others in recent memory, with important positions unfilled and many of his people less able, or willing, to engage on substance, U.S. officials said. The uncertainties surrounding Trump's personnel, policies, and rise to power have rattled many of America's allies, including Japan, Germany and Britain, at a time when China is more assertive, Russia more aggressive, terrorism more diffuse, the Middle East still unstable and North Korea nuclear-armed and unpredictable, said U.S. and foreign diplomats. Disruption and uncertainty can provide strategic advantages, Mark Lagon and Ross Harrison of Georgetown University wrote in Foreign Policy magazine.
The Iraqi government has been cutting its scholarships for students to study abroad. This has caused stress for Iraqi students in Germany, who now have no way to finance their graduate education in Europe.
Dutch voters head to crunch parliamentary polls in two months time, heralding the start of a "super election year" in three of Europe's leading economies: The Netherlands, France and Germany. After the surprise Brexit result in Britain and as Donald Trump's inauguration looms on Friday in the United States, the spotlight is shifting to the continent's future political landscape. "It's going to be something of a 'super election' year in Europe," said University of Amsterdam political analyst Claes de Vreese.