Love is hopping the pond.
CBS has landed the rights to U.K. reality dating series "Love Island," from from ITV Studios and Motion Content Group, the network announced Wednesday. The new series will be produced by ITV Entertainment.
"'Love Island' has been a massive success overseas," said Senior Vice President, Alternative Programming for the Network Sharon Vuong said in a press release.
Also Read: Watch Kris Jenner Sip a Sardine Smoothie on 'Spill Your Guts or Fill Your Guts' (Video)
The series follows a group of single "Islanders" in a villa in a tropical vacation, all looking for romance. The twist is that contestants must not only choose their partner wisely, but win the hearts of the public.
Viewers have the chance to shape on-screen events as the show unfolds. The show includes challenges and alliances while the contestants try to form relationships. One couple will ultimately be crowned the winner of a cash prize.
"It's currently seen, or about to premiere in several European countries as well as Australia, and we're thrilled that ITV has partnered with us to bring their most successful show to American television," Vuong continued. "Having seen the reaction of audiences 'across the pond' and around the world to this most recent season, we expect American viewers will be captivated by this engaging format. Additionally, 'Love Island' is more than a pop sensation; this series has generated compelling 'sociological think pieces' in major publications here and abroad."
Also Read: CBS Is Turning That Paul McCartney 'Carpool Karaoke' Episode Into a Primetime Special
CEO of ITV AMerica David George added: "As a format, 'Love Island' breaks the mold with high levels of viewer interactivity and participation that influence the content of the show in a way that's extremely addictive. It's a cultural phenomenon that builds anticipation with every episode and creates appointment viewing – a pretty hard thing to do in today's TV landscape. We're ecstatic the show has found a home at CBS and look forward to working collaboratively to engage its millions of viewers."
"Love Island" is produced by ITV Entertainment, an ITV America company. George executive produces with Adam Sher and David Eilenberg.
The series is based on a format owned by ITV Studios and Motion Content Group, represented by Richard Foster and Chet Fenster, and distributed by ITV Studios Global Entertainment.
Related stories from TheWrap:
Imogen Poots in Talks to Play Andy Samberg's Love Interest in Lonely Island Comedy (Exclusive)
Tribeca Film Festival: 'Diane,' 'Smuggling Hendrix,' 'Island of the Hungry Ghosts' Take Top Jury Awards
'I Feel Pretty' Film Review: Amy Schumer Teaches a Despicable Lesson in Self-Love
'Once on This Island' Broadway Review: A Middling Musical Revival About a Long-Suffering Woman
Russia is prepared for another package of US sanctions and may respond to it with a military and strategic blow.The new bill about new sanctions against Russia includes measures against the Kremlin elite and bans transactions with a new Russian sovereign debt. The Russian side will respond to the US with mirrored military and strategic measures, Anatoly Aksakov, the chairman of the Committee for Financial Market at the State Duma said. Russia may revise some of Moscow's international obligations. Aksakov stressed that it goes about  new acquisitions of Russia's sovereign debt, which does not need to be increased as the budget operates with a surplus.Russia's budget is based on the price of oil at $40 per barrel. Taking into account the fact that today the price of oil is above $70, the Russian National Welfare Fund, which accumulates reserves, has been growing lately. Thus, the impact of US sanctions in this regard will be minimal.Russia is prepared for the new sanctions, which, as Aksakov believes, are not going to affect the Russian economy. However, foreign investors have been turning their backs on Russian securities lately because of the intention of the US administration to impose new sanctions on Russia. The Kremlin noted that US senators are going too far. As long as Russia's unsubstantiated and far-fetched interference in US elections gives US officials the right to cause economic damage to the Russian economy and to the well-being of the Russian population, Russia has every reason to develop its own measures, including military and strategic ones, that would lead to irreparable losses for the US economy and population. Russia may revise some of its international obligations against the background of its highly strained relations with the West. In the past, Russia had assumed certain obligations under certain international legal conditions. As long as the conditions are changing, the obligations will change too. The US abjures its international responsibilities on a regular basis as well, including in the sphere of control over the non-proliferation of nuclear weapons (Iran nuclear deal), and in terms of tariff and non-tariff protectionism in trade.According to the Nezavisimaya Gazeta newspaper, the document entitled "Defending American Security from Kremlin Aggression Act (DASKAA), is intended to exert economic, political and diplomatic pressure on Russia in response to Russia's ongoing interference in the American electoral process. The authors of the document pay special attention to Russia's "pernicious influence in Syria" and "aggression in the Crimea".The authors of the document are Democrat Ben Cardin, Republican Lindsey Graham, Democrat Robert Menendez, Republican Cory Gardner, Republican John McCain, Democrat Jeanne Shaheen. The measures to be taken against Russia include "sanctions against political figures, oligarchs, family members and others who directly or indirectly contribute to illegal and corrupt activities on behalf of Vladimir Putin."DASKAA also contains a paragraph on restrictive measures against transactions involving investment in energy projects that have the support of state or parastatal organizations of Russia, as well as sectoral sanctions against any person in Russia that could be involved in "malicious cyberactivity."The bill has received a lot of media attention lately because of its requirement to prohibit transactions with the new Russian sovereign debt. Interestingly, the bill appeared soon after the Putin-Trump summit in Helsinki. The DASKAA text also complicates the procedure for the US withdrawal from NATO as much as possible and simplifies the transfer of defense equipment to the countries of the military bloc in order to reduce the dependence of certain NATO countries on Russia's military equipment.US officials started proposing new anti-Russian initiatives after the Helsinki summit.  For example, Republican Senator John Barrasso put forward an initiative against Russia's Nord Stream 2 energy project. According to him, European countries need to diversify their imports of natural gas and opt for organic fuels from the United States.Experts believe that such actions could take the world to a global crisis as financial markets would experience the shock that the world has not seen since the bankruptcy of Lehman Brothers in 2008. Restrictions on capital mobilization and sales of energy carriers would imply default on Russia's external obligations, the amount of which is only slightly less than the debts of LB before its bankruptcy. USA's new measures may thus trigger the effect of a house of cards and lead to deleverage on all markets. In the beginning of the current year, when everyone was expecting sanctions on Russia's federal OFZ bonds, the US Treasury Secretary clearly stated that such a move would be dangerous for the world financial system. At the same time, the USA may pass the DASKAA act to keep Russia on a short leash as was the case with the CAATSA act, the implementation of which took place only eight months after the document was adopted.
National Geographic Partners will lose three of its top executives in a restructuring, CEO Gary Knell wrote in an internal memo on Tuesday.
Rachel Webber, executive vice president of digital; Rosa Zeegers, executive vice president of consumer products and experiences; and Laura Nichols, senior vice president and chief communications officer, are all set to depart the company by the end of the month.
Webber will transition into an advisory role in which she will "identify growth opportunities," including exploring VR experiences and developing an OTT strategy.
Also Read: Gary E Knell to Succeed Declan Moore as Nat Geo Partners CEO
The reorganization comes under the leadership of Knell — who was appointed CEO of Nat Geo Partners in February — in an attempt to streamline the company's editorial operations, combining print and digital efforts.
Susan Goldberg, currently editor-in-chief of the print magazine, will serve as serve as editorial director for the new combined-print-and-digitial division, NG Media. David Miller, currently general manager of digital, will expand his duties to become general manager for NG Media.
"As in any newly constructed enterprise, it takes concerted effort to pull pieces together and create clear goals through which we can identify success," Knell wrote. "We must decide at times what to 'double down' on and what to minimize. These are often hard choices and not crystal clear. But decisions need to be made and history, of course, will judge their success."
"As in nearly all reorganizations, we face the unhappy reality of parting with outstanding colleagues who have contributed greatly to Nat Geo's success," he continued. "Please join me in thanking Rosa Zeegers and Laura Nichols for their work in setting up a new foundation for NGP. We wish them nothing but the best in all future endeavors."
Also Read: Nat Geo Lines up 2 New Travel Series From Gordon Ramsay, Jeff Goldblum
A joint venture between National Geographic Society and 21st Century Fox, National Geographic Partners combines the brand's television channels with its media and consumer-oriented assets, including the magazines, National Geographic studios, books and related digital and social media platforms.
Read Knell's full memo below.
Dear All,
When National Geographic Partners was formed in 2015, the objective was simple: transform one of the world's most iconic media brands into a streamlined global business, aligned in every way with the Society's historic excellence in science, adventure and exploration.
As in any newly constructed enterprise, it takes concerted effort to pull pieces together and create clear goals through which we can identify success. We must decide at times what to "double down" on and what to minimize. These are often hard choices and not crystal clear. But decisions need to be made and history, of course, will judge their success.
In order to best realize our potential and at the same time recognize the competitive world in which we operate, we are announcing today some important changes to our structure and operating model.
First, understanding how vital our global television platforms remain, we cannot emphasize enough how critical the Nat Geo Channel 2.0 strategy is to support. It makes Nat Geo relevant by creating outstanding world-class programming, it creates a great buzz with audiences, it pays off with important cable and satellite affiliates, and it brings in vital sponsors to support our work. Over three-fourths of our revenues come from these platforms.
Courteney Monroe will continue her outstanding work as CEO of Nat Geo Global Networks, overseeing a team of producers, schedulers and promoters, and coordinating with our international teams in Europe, Latin America and Asia. We have an incredibly exciting program agenda this next season with such major platforms as "Mars," "Cosmos," "Valley of the Boom" and others. These will build off a year in which our ratings are up and we have received a record 18 Emmy nominations. In order to centralize relationships with producers and talent, Courteney will also oversee a reenergized National Geographic Studios, which will combine our video formats – long-form and branded – that will allow us to drive creative excellence across NGP video platforms.
We need to look at our editorial hub as "one newsroom" and work to eliminate artificial divisions between print or digital-only staff. Our editorial staff will thus be aligned across all platforms and in collaboration with Courteney's team on tentpole series. Susan Goldberg will serve as Editorial Director of the newly founded NG Media unit. There, all short-form content, photography, storytelling across platforms, cartography and graphics will be centrally organized under Susan's leadership. The content verticals around animals, science, travel, culture and environment will be overseen by editors. And each platform, from the magazine to Facebook to Instagram, will have teams focused on what best performs there. We need to work across all platforms, in keeping with many other major media companies, mirroring the way our audiences access content. Susan will, of course, remain Editor in Chief of National Geographic Magazine.
I've asked David Miller, currently General Manager of Digital, to expand his duties to become General Manager of NG Media – co-leading this new unit together with Susan. David will be charged with driving subscriptions and membership for print (magazines and books) and digital platforms, as well as coordinating on sponsorships and ad-driven content. We will work to roll out a more directed agenda around membership focusing on print renewals first. David will also oversee our Photography Business and NG Creative teams, as well as our Maps group in Colorado.
As we continue to face ever-changing consumer behavior, we need to keep thinking ahead and prepare for the next big opportunity. In that context, Rachel Webber will transition into a strategic advisor role and help us identify growth opportunities in areas like AR, VR, live experiences and gaming, as well as an OTT strategy.
Our Strategic Partnerships team, led by Brendan Ripp, will continue to develop innovative sponsorships across television, digital and print platforms, working with our colleagues at 21CF. The Strategic Partnerships team will add product licensing into their portfolio so that brand extensions in non-media iterations, such as kids products, apparel and other consumer goods consistent with Nat Geo's high standards, will be managed there to better reflect our desire to engage with world-class organizations.
Nancy Schumacher will continue to lead our successful Travel group. It's impressive what these folks have achieved and how they continue to grow. With the integration of our private jet business, we are well prepared for running this high-profit engine that brings our brand to life in a unique way.
We will create a combined Marketing, Communications, Research, Data and Insights team under Jill Cress. It will be a "one-stop shop" to help drive a consumer-inspired approach to support our growth and revenue priorities. Key areas of focus include creating premium marketing to drive engagement and revenue around our priorities – including the Channel, magazine and membership. In this context, we need to better design performance metrics to measure how our investments are delivering results with our audiences in financial and brand-building terms. We need to simplify the direct-to-consumer marketing of our shows and platforms to better promote our great content and build affection with our audiences.
As part of that effort, the Global Communications team will now move into Jill's group, with Chris Albert and Courtney Rowe reporting directly to Jill. Chris will continue to lead communications around all Channel priorities as well as continue to strengthen our talent relations efforts and lead the events team. Courtney Rowe will lead our internal and external corporate communications including the work she has been doing with the partnerships team. There will be more clarity on specific roles related to the defined priorities, which Jill, Chris and Courtney will review and share in the near future.
In recognition of her outstanding work before and during the transition, I've asked Marcela Martin to add to her important role as CFO by taking on a Chief Administrative Officer (CAO) function to coordinate our operations, facilities, and technology platforms. Marcela will also be chairing our new Operations Council that will coordinate the corporate support functions – Legal, HR and IT. As part of this change, Marcus East will now report to Marcela as Chief Technology Officer. Craig Mutch and Jeff Schneider – who have done outstanding work through this transition – will continue to report into their respective 21CF HR and Legal structures. They will also partner with Marcela on the Operations Council so that we have a more cohesive, responsive and efficient corporate structure to serve the content-driven agenda for NGP.
And as you recently heard, I'm delighted that Timo Gorner has become our Chief of Staff. He will help me push things faster through the enterprise and should be a resource to improve decision making and drive our priorities across the board.
As in nearly all reorganizations, we face the unhappy reality of parting with outstanding colleagues who have contributed greatly to Nat Geo's success. Please join me in thanking Rosa Zeegers and Laura Nichols for their work in setting up a new foundation for NGP. We wish them nothing but the best in all future endeavors.
Finally, we will ask our newly appointed leadership team to come back with detailed operational plans in the next couple months. There is no shortcut to aligning all the pieces and we will work diligently over the summer to create the best, most common-sense approach to our work.
It is my sincere hope for us to focus on what we do best: create great content which will continue to inspire wonder and inform the world of the many challenges facing our planet. We are all in this together, and recognize our brand's singular power and role as leaders and keepers of history. We will provide resources through subscriptions and advertising to support that content. That was true 130 years ago….and is still true today. Different skill sets, but the basic business hasn't changed.
To hear more about these organizational changes, I encourage you to join me for an All-Hands Meeting at 10 a.m. ET in Grosvenor or via livestream (details will be sent shortly).
Thank you for what you do every day and we look forward to engaging with each of you on what you can do to help us all succeed together.
Best,
Gary
Variety first reported the news.
Related stories from TheWrap:
Nat Geo Lines up 2 New Travel Series From Gordon Ramsay, Jeff Goldblum
Darren Aronofsky's 'One Strange Rock' Renewed for Season 2 at Nat Geo
Nat Geo Wild Slate Includes New Fishing Show, Plus Here's a Puma Video for 'Big Cat Week' (Exclusive)
Matthew Weiner's "The Romanoffs" is finally coming to Amazon Prime, the streamer announced Saturday during the Television Critics Association press tour. The news was a bit of a surprise, as Amazon hasn't said a word about the long-gestating project for months, following accusations of sexual misconduct posed against the "Mad Men" creator last fall by a writer who worked on the AMC series.
Amazon revealed the highly-anticipated original anthology series will debut on Friday, October 12. And, because you've been waiting so long to find out when it's coming, Amazon also decided to tell you who is coming when it lands, with a teaser announcing a line-up of huge guest stars.
According to the show's official logline, "The Romanoffs" is a contemporary anthology series, set around the globe, featuring eight separate stories about people who believe themselves to be descendants of the Russian royal family. The Romanoffs was shot on location in three continents and seven countries collaborating with local productions and creative talent across Europe, the Americas and the Far East.
Also Read: 'Mad Men' Producer Calls Matthew Weiner 'Emotional Terrorist' After Harassment Accusation
And each one of these stories will take place in a new location with a new cast, which includes the impressive list of guest stars that were announced in the teaser clip (seen above) today.
See the crazy long lineup of actors below:
Noah Wyle ("Falling Skies"), Kathryn Hahn ("Transparent"), Kerry Bishé ("Halt & Catch Fire"), Jay R. Ferguson ("Mad Men"), Ben Miles ("Collateral"), Mary Kay Place ("Big Love"), Griffin Dunne ("Imposters"), Cara Buono ("Mad Men"), Ron Livingston ("The Conjuring"), Jon Tenney ("Hand of God"), Clea DuVall ("Veep"), Radha Mitchell ("Silent Hill"), Hugh Skinner ("Mamma Mia! Here We Go Again"), Juan Pablo Castañeda ("The Debt of Maximillian"), Emily Rudd ("Electric Dreams"), Adèle Anderson ("Company Business"), Annet Mahendru ("The Americans"), Louise Bourgoin ("I Am a Soldier"), Hera Hilmar ("Two Birds") and Inès Melab ("Agathe Koltès").
Also Read: 'Mad Men' Writer Accuses Matthew Weiner of Sexual Harassment, Showrunner Denies It
The previously announced "Romanoffs" cast includes Isabelle Huppert ("Elle"), Marthe Keller ("Marathon Man"), Aaron Eckhart ("Sully"), Diane Lane ("Unfaithful"), Christina Hendricks ("Mad Men"), John Slattery ("Mad Men"), Amanda Peet ("Togetherness"), Jack Huston ("Boardwalk Empire"), Corey Stoll ("The Strain"), Andrew Rannells ("Girls"), Mike Doyle ("Odd Mom Out"), JJ Field ("TURN: Washington's Spies"), Janet Montgomery ("Salem," "This Is Us") and Paul Reiser ("Red Oaks").
The series is written and executive produced by creator Weiner and "Mad Men" alum Semi Chellas. Co-executive producers include Kriss Turner Towner ("The Bernie Mac Show"), Blake McCormick ("Mad Men") and Kathy Ciric ("Z: The Beginning of Everything"). Also joining the series from the old "Mad Men" team are Andre Jacquemetton and Maria Jacquemetton, who will act as consulting producers and writers.
Watch the teaser (which, again, is mainly just a list of names) above.
"The Romanoffs" will debut Friday, October 12, on Amazon Prime.
Related stories from TheWrap:
Christina Hendricks, John Slattery Reunite With 'Mad Men' Boss Matthew Weiner for Amazon Series
Lantern Finally Owns The Weinstein Company's Remains – Now What?
What Happens to 'Project Runway' and Other Weinstein TV Projects in Bankruptcy?
Jen Salke to Replace Roy Price as Amazon Studios Chief
The White House barred CNN reporter Kaitlan Collins from a Rose Garden event Wednesday, after she asked Donald Trump about his former lawyer, Michael Cohen during a press conference earlier in the day.
While serving as the "pool reporter" for the White House press corps during an Oval Office photo-op between Trump and European Commission president Jean-Claude Juncker, Collins asked, "did Michael Cohen betray you, Mr. President?"
Collins followed up with, "Mr. President, are you worried about what Michael Cohen is about to say to the prosecutors? Are you worried about what is on the other tapes, Mr. President?"
Pool reporters represent all the television networks when an event cannot accomodate the entire White House press corps. It's not unusual for pool reporters to use the opportunity to ask the president questions.
Trump did not answer either of Collins' questions. But, according to Collins, later in the afternoon she was called into the office of deputy chief of staff for communications and former Fox News exec Bill Shine, who informed her that she was "disinvited" from a press event at the Rose Garden. Collins says she was told that her earlier questions were "inappropriate."
Also Read: Trump Sends CNN to 'Siberia' Press Section of Rose Garden: 'We Were Put In Time Out'
"Just because the White House is uncomfortable with a question regarding the news of the day, doesn't mean the question isn't relevant and shouldn't be asked," CNN said in a statement.
"This decision to bar a member of the press is retaliatory in nature and not indicative of a free and open press. We demand better."
The White House pushed back on CNN's account saying that: "At the conclusion of a press event in the Oval Office a reporter shouted questions and refused to leave despite repeatedly being asked to do so. Subsequently, our staff informed her she was not welcome to participate in the next event, but made clear that any other journalist from her network could attend. She said it didn't matter to her because she hadn't planned to be there anyway. To be clear, we support a free press and ask that everyone be respectful of the presidency and guests at the White House."
Shine's former network also issued a statement Wednesday: "We stand in strong solidarity with CNN for the right to full access for our journalists as part of a free and unfettered press," said Jay Wallace, President, FOX News
Trump has been a vocal critic of CNN, frequently calling it "fake news" and "dishonest."
In June 2017, CNN reporter Jim Acosta was relegated to the "Siberia" section of the Rose Garden, far away from all the action, during President Trump's press conference with Romanian president Klaus Iohannis.
Related stories from TheWrap:
FCC Chief After Trump Slams Him Over Sinclair-Tribune Review: 'I Stand by Our Decision'
Dallas Cowboys Owner Jerry Jones Says Trump's Interest in NFL Is 'Problematic'
Trump Tape Debate Over 'Pay With Cash' vs. 'Don't Pay With Cash' Is a High-Stakes Yanny vs. Laurel
The BBC will broadcast the first multi-sport European Championships next month across its television, radio and online platforms.
The BBC will broadcast the first multi-sport European Championships next month across its television, radio and online platforms.
How does it feel to be the one to tell Beyoncé "no"?
Beyoncé and Jay-Z reportedly put in a request to film at Rome's ancient landmark the Colosseum, but were denied because someone else already had the amphitheater booked.
According to the Italian newspaper Il Messaggero, Bey and Jay-Z requested to film inside The Colosseum between July 7 and 8 (which would've coincided with when they were in Rome for their On the Run II tour), but were turned down by Italy's Ministry of Cultural Heritage. Italian scientist Alberto Angela previously had the space booked, and Beyoncé's request was considered too short of notice because The Colosseum is a "very complicated place" to film inside.
Also Read: Why Beyonce and Jay-Z Were Allowed to Film 'Apes-' Music Video at the Louvre
It isn't clear what Beyoncé had planned, but she and Jay-Z recently released the music video for their single "Apes–t," which they filmed inside another European landmark, Paris's The Louvre museum, suggesting this could've been a follow-up video off their joint album "Everything is Love."
But if you're worried that now you'll never get a chance to see Beyoncé battling in a full gladiator get-up, just know that she previously filmed a Pepsi commercial inside The Colosseum along with Britney Spears and Pink.
Beyoncé and Jay-Z will start the North American leg of their tour in Cleveland on July 25.
Related stories from TheWrap:
Why Beyonce and Jay-Z Were Allowed to Film 'Apes–' Music Video at the Louvre
Beyonce and Jay-Z Announce 'Everything Is Love,' Tidal-Exclusive Joint Album
Tiffany Haddish Finally Says Who Bit Beyonce
Discovery Communications announced on Wednesday that it has extended CEO David Zaslav's contract through 2023.
"A dynamic, creative, and passionate leader, David is a builder and an innovator, laser focused on creating value," Discovery chairman Robert Miron said in a statement. "This multi-year commitment affirms our confidence in David's leadership, and on behalf of the entire Board of Directors, we are excited for David and his strong management team to drive further success and growth in this next chapter of the new Discovery."
Zaslav joined Discovery as president and CEO in 2007. The contract extension ensures Zaslav will remain in the role for the next five and a half years.
Also Read: Discovery Boss David Zaslav's Pay Rose Above $42 Million Last Year
Earlier this year, Discovery acquired Scripps Networks Interactive, home to brands including HGTV, Food Network, and Travel Channel. Discovery also signed a partnership with the PGA Tour to create a first-of-its kind international golf service, including global television and multi-platform live rights, outside the United States, to all PGA Tour media properties.
"I am thrilled. Leading Discovery is my dream job," Zaslav said in a statement. "I would like to thank Discovery's board of directors, fantastic management team, business partners, and all of our passionate superfans around the world for helping to make Discovery the unparalleled company it is today. Together, we are building something special.
"The new Discovery has the leading IP portfolio of beloved brands in the world, reaching viewers globally on every screen and service," he continued. "Being at Discovery for the past 11 years has been the privilege of my career.  I am confident our brand strength, global platform and marketplace differentiation will ensure that Discovery continues to grow and deliver value to our viewers, partners and shareholders for many years to come."
Also Read: Discovery's David Zaslav Calls US Skinny Bundles 'Overstuffed Turkeys'
Zaslav's new contract is through Dec. 31, 2023. Zaslav has committed to hold the majority of his equity from stock grants to term, furthering the alignment of shareholder and management interests, the company said in a release.
"David has done a masterful job leading and growing Discovery over the last decade. He is a visionary, a strategic builder and all around great guy," said John Malone, Discovery director and chairman, Liberty Media Corporation and Liberty Global, Inc. "Under David's leadership, Discovery has scaled new heights becoming the leader in sports across Europe, building the leading global IP portfolio of high quality content, and positioning Discovery for continued global growth. We are lucky to have him."
Related stories from TheWrap:
Charter in Talks to Pick Up 'Manhunt' Anthology Series From Discovery
Discovery Orders Documentary on Thai Soccer Team Cave Rescue
Discovery Hooks PGA Tour Rights Outside the US for $2 Billion
Comcast has increased its offer for British pay-TV company Sky PLC to $34 billion (£25.9 billion), roughly $2 billion higher than Fox's most recent offer.
Earlier on Wednesday, Fox raised its own offer for the media giant to $32.5 billion (£24.5 billion). Comcast said that its increased offer has been recommended by the Sky Independent Committee of Directors.
Comcast's new all-cash offer translates to £14.75 a share, which is roughly five percent higher than Fox's £14 a share bid.

Also Read: Fox Raises Sky Bid to $32 Billion, Besting Comcast Offer for British Media Giant
"Comcast has long admired Sky and believes it is an outstanding company and a great fit with Comcast," the company said in its release about the new offer. "Today's announcement further underscores Comcast's belief and its commitment to owning Sky."
The move by Comcast is the latest volley between CEO Brian Roberts and Fox chairman Rupert Murdoch over who gets the keys to Sky, which counts nearly 23 million customers in key parts of Europe, including Germany, Italy and Austria, along with the U.K. and Ireland.
In the U.S., Comcast is still battling with Disney to buy the film and TV assets from Fox. Fox's stake in Sky is part of its proposed merger with Disney, though the deal was not contingent on that. Fox has set a July 27 shareholder meeting to formally vote on the Disney sale, which has already received approval from the Department of Justice.
Also Read: If Comcast Loses Fox to Disney, CEO Brian Roberts Still Has Options
Sky's businesses would grow Comcast's international revenue from 9 percent of its overall revenue to 25 percent. For Fox, Sky is a bit of a passion project for Rupert Murdoch, who founded the satellite broadcaster in 1990, and already owns 39 percent of the company and has had his eye on gaining full control for years.
The UK government had already approved Comcast earlier offer in June, with Matt Hancock, then-secretary of state for digital, culture, media and sport, who said at the time that "the proposed merger does not raise public interest concerns."
However, Fox was given the go-ahead to continue efforts to purchase Sky as well, on the condition that Fox sells off Sky's 24-hour news channel to Disney in the planned sale of certain Fox film and television assets to the Mouse House. Disney has pledged a 15-year, $2 billion commitment to fund Sky News if it acquires the channel in the Fox deal.
Also Read: Why Do Comcast and Fox Want to Buy Sky So Much?
Hancock, meanwhile, resigned amid a British cabinet shakeup this week and has been replaced in his role by Jeremy Wright.
According to Bloomberg, the British government has already signaled willingness to approve Fox's offer, with its final decision due Thursday.
Related stories from TheWrap:
If Comcast Loses Fox to Disney, CEO Brian Roberts Still Has Options
Why Comcast Still Has a Chance at Fox After DOJ Approved Disney's $71.3 Billion Deal
Disney vs Comcast Showdown: Who Needs the Fox Assets More?
By Mahboob A Khawaja, PhD.Global politics is fraught with man-made catastrophic tragedies. The human beings are supposed to be the most intelligent social animal on the planet. Yet, our proactive plans and actions continue to dehumanize the fellow human beings and engineer conflicts and wars that destroy the existence of mankind. The driving impulse is war economies, individualistic interest and militarization. We come to realize that politics is a game of pretension and always remains problematic. Politicians need problems to get public attention and to argue being the deliverers. Often, they are not except being treacherous, cynical and deceitful to their ideas and ideals and to the public interests they claim to serve.Amongst all the creations on Planet Earth, humans are the only one to claim morality as an attribute of life and value. This reality emphasizes and differentiates us from the other creations of God. If we propel uncertainty in our thoughts and behavior, nothing can stop us from surpassing the limit of immorality and insanity. With knowledge-based 21st century human communications improving global collaboration, we are not moving in the right direction that human logic and truth spell out for our conduct in peaceful relationships. The impulse and actions for cruelty and sadistic behavior are increasingly sending alarming trends for the present and future generations to be informed of our implicit wickedness and resulting failure in global affairs. As humans, we are not thinking or moving for the unity of mankind to be at peace and harmony being the chief creation of God. Unless, we are overwhelmed philosophically to imagine that we are something else than humans populating the Earth by chance. Global Institutions are a Menace to Human Change and Progress The global warlords are waging wars in the name of peace and harmony. Humanity is being crushed and its compound interest undermined by the few for economic greed and militarization. The UNO originated from the belief and commitment to avert futuristic wars by men of new ideas pursuing peaceful means, diplomacy and accountability to the global mankind. How sad and cynical it looks to view the succeeding generations entrapped again into the same mindset of warmongering and power politics as were the sadistic leaders before the Two WW. Like the past, once again few egoistic nations and leaders have manipulated the time and opportunities to dictate and undermine the interests of the mankind.  The global humanity is the net object of their planned cruelty but without any meaningful role to challenge the few global warlords.  America, Russia and few Europeans find freehand to go anywhere and bomb the humanity at will. This is what exactly happening in the broader Arab Middle East war theatre managed by global warlords. The UNO and its Secretary General need to free themselves from captivity and enlarge their role and initiatives for conflict management and peace-making outside the New York established box. Words and Charter's core thoughts are repeated but actions are missing. The UN Security Council could finally visit the Rohinga refugee camps but failed to demand equal treatment from the Myanmar Government. Strange, why the same UN Security Council cannot travel to defuse tensions and bring much needed humanitarian peace between Palestine and Israel. Could it shrink its inherent responsibility for the mismanagement of the Middle East conflict?   Humanity in Search of Proactive Leaders The 21st century global politics have not produced any new leaders of vision and moral integrity to imagine the universal phenomenon of peaceful change and futuristic developments. There are no global organizations managed by people of moral and intellectual vision and courage to serve the interests of the global community. Man is a moral and intellectual being articulating happiness and progress horizontally in peace-time, but when fear of the unknown, hatred and animosity attempt to govern the human consciousness, degeneration replaces human progress. America and some Europeans used to be the leaders of change and new strategies to envisage global friendship, co-existence and harmony of the mankind.  If political greed and egoistic interest are the supreme force, how could they serve the interest and priorities of the global mankind for peace and harmony? At best, many world leaders could best be defined as "hangmen" of the 21st century. It is a frightening trend for the present and future generations to imagine our time and role in human history. The Middle East - the Ancient Hub of Humanity - the Land of Abrahim, Moses, Jesus and Mohammad is being ScorchedThe continuing wars in the Middle East are fabricated and gone out of proportion challenging the human conscience and civilized values that once highlighted the human behavior in conflicts. Syria, Iraq, Yemen, Palestine and Libya are destroyed by political design. Do you remember the paradoxes of history? Do you recall what Sultan Salahudeen Ayoubi did to free Jerusalem and drive out the Crusaders from the ancient lands?  Do you remember how Sultan Salahudeen treated his enemies - King Richard and others even in the battlefield? Do you know that for ages the European feared Salahudeen - the Conqueror of Jerusalem? The contemporary Arab world is devoid of moral and intellectual leadership of any kind. They operate on a dead-ended scale without any role in global affairs. Jerusalem was not US property to be transferred top Israel; it belongs equally to Judaism, Christianity and Islam. Under the UNO Plan, Jerusalem is an international city to be shared by all the believers. Yet, the puppet Arab leaders showed no moral courage to question President Trump for moving the Embassy to Jerusalem. One wonders why the Saudi King signed 250 billion worth of military contracts and gave 100 million to Ivanka Kushner when Trump visited the region last August.  It could well be witnessed by the raging sectarian wars in Syria, Iraq, Yemen and elsewhere. There is no coming of Salahudeen to rescue the entrenched Palestinians. After 70 years of Nakba, they still have No thinking plan, no leadership, no movement for change and freedom except reactionary emotional outbursts. When Jews lived with the Arabs in Spain (Al-Andulsia) for centuries, they were part of the Arab culture and advancements for the best of humanity. European mistreated Jews but Muslims gave them the best for their protection and participation in Islamic civilization. Look, what is happening now between Palestine and Israel. Gideon Levy ("60 Killed In Gaza And The End Of Israeli Conscience", Haaretz and Information Clearing house: 5/21/2018), spells out the present reality for Israelis to think critically:On the night of the Palestinians' slaughter, Zion exulted an embassy and a Eurovision. It's difficult to think of a more atrocious moral eclipse....The truth is that Israel is well prepared to massacre hundreds and thousands, and to expel tens of thousands. Nothing will stop it. This is the end of conscience, the show of morality is over. The last few days' events have proved it decisively. The tracks have been laid, the infrastructure for the horror has been cast. Dozens of years of brainwashing, demonization and dehumanization have borne fruit. The alliance between the politicians and the media to suppress reality and deny it has succeeded. Israel is set to commit horrors. Nobody will stand in its way any longer. Not from within or from without....If 60 stray dogs were shot to death in one day by IDF soldiers, the whole country would raise an outcry. The dog slaughterers would be put on trial, the nation of Israel would have devoted prayers to the victims, a Yizkor service would be said for the dogs slaughtered by Israel....The Israeli brain has been washed irrevocably, the heart sealed for good. The life of a Palestinian is no longer deemed to be worth anything.Towards Thinking of Future-MakingWe live in one Planet Earth. What happens across the globe or in the remote jungles of Botswana and or in the rugged mountains of Afghanistan or the bloody streets of Kabul, Damascus and Baghdad, it is vital to global interests and cannot be ignored because European or American television networks do not portray it. According to the Divine revelations, the Earth keeps record of all the human activities. The Earth is a living entity, not dead.  There were many powerful and unchallenging empires and nations in history. What happened to their self-perpetuated glory and triumphs except being part of the archeological record? To all concerned, their artifacts and deadly remains do tell the real story. Most were destroyed by natural causes but the Earth remains in-tact, not by the legislative power of any States of the UN membership but certainly by the Will of God. It operates and maintains balanced life for all regardless of ethnicity, color, creed, religions and nationalism. Should we not care how we live, utilize and draw lifelong gains from the Earth?  We the humans urgently need rethinking to reflect on our plans and behaviors how do we relate to Earth? It is an indivisible comprehensive relationship. The answer should help us to balance our life. When could this historic change come into being? If we realize to be One Humanity living on One Planet Earth, its imagination could affect and balance our thoughts and behavior. We must respect equal human rights and dignity of all on Earth. Do the Super Powers (powerful nations) have a sense of indifference and biased toward the colored and economically less advanced nations?  In its 2014 Global Thinkers statistics, Foreign Policy ("A World Disrupted: The global Thinkers of 2014") pinpoints that "something big requires a team rather than an individual...." To enhance global peace and to undo the continuing bogus war on terrorism, there is an urgent need for teamwork by all concerned across the globe. The teamwork if undertaken with unbiased mind and  without pre-conceived notions could usher sustainable change and a new beginning between those who claim to be at peace and somewhat superior than the ordinary folks and those who are fighting reactionary wars of freedom against insanity and catastrophic devastation of the human habitats. Under 'Advocates', the Foreign Policy notes:"The global thinkers herald causes often wrongly considered inconsequential or verboten. They support forgotten victims of sexual violence, protect civilian targeted in internecine violence, count casualties in the fog of war, and demand legal protection for world's most vulnerable migrants. Often these men and women, scholars, activists and religious leader among them- do this work on their own peril and pay the price landing in court or in prison in some of the world's most repressive countries. For all of them, however, the risk is worth the possible rewards."
Pop singer Helgi Bjornsson, who is well-known in his native Iceland for a 1980s hit titled "I Do Like the Rain," recently appeared on national television while a deadpan reporter challenged him to defend the song's premise.
Vanessa Paradis has a ring on it.
Johnny Depp's former companion married film director Samuel Benchetrit in a discreet ceremony on Saturday afternoon.
This is the first marriage for the French singer and actress. Paradis and Depp's two children — daughter Lily-Rose, 19, and son Jack, 16 — were also in attendance.
According to the French newspaper Le Parisien, the couple married in a small schoolhouse town hall in Saint-Simeon, a commune located one hour west of Paris in north-central France.
The bride, 45, carried a bouquet of pink roses while wearing a lacy cream-colored gown with an embroidered veil. Her hair was styled down, with flowers among her tresses.
The couple became engaged last November, a source tells PEOPLE, after they worked together on the film Chien, which screened this May at the Cannes Film Festival.
Mariage de Vanessa Paradis et Samuel Benchetrit : les images de la sortie de la mairie https://t.co/70v9TVvxm5

— Le Parisien (@le_Parisien) June 30, 2018
https://platform.twitter.com/widgets.js
RELATED: Lily-Rose Depp Says 'There Wasn't Really Anything to Rebel Against' Growing Up with Famous Parents
Approximately two dozen guests were invited to the ceremony, according to eyewitness reports.
Since the couple went public last fall, several locations were thought to have been on the short-list for the ceremony this summer.
Saint-Simeon, a tiny country village of less than 900, was selected for its discretion as well as the attachment Paradis has for the village. She has a country estate nearby, and until his death last year, her father owned a small restaurant in the quiet country commune.
Paradis is a superstar in France, where she began her career as a 14-year old child pop star following the international success of her single "Joe le Taxi."
RELATED: Johnny Depp and Vanessa Paradis' Son Jack Is 'Fine and Doesn't Have a Health Issue': Source
She and Depp were a couple for 14 years until their 2011 breakup.
Depp, currently on tour across Europe with the Hollywood Vampires, is scheduled to perform Saturday evening in Klam, Austria.
A row over broadcasting of the World Cup in Saudi Arabia has escalated, with Riyadh denying an allegation by European soccer's governing body that a television channel it says is illegally showing matches is based in the kingdom.
Sony Pictures TV will undergo an unspecified number of layoffs as part of a divisional reorg, which will include the creation of a direct-to-consumer unit.
In a memo on the changes sent to staff on Wednesday morning, Sony Pictures TV Chairman Mike Hopkins (pictured above) outlined three areas to be reorganized. Hopkins said that the company will combine global networks operations and worldwide distribution/home etertainment into a single business unit that will then operate in a territory management model that "brings together, under a single local leader, businesses that have been historically separate."
"With this approach, we gain a more efficient structure giving regional leaders, along with their direct reports in each country, the ability to make smart, strategic business decisions, while keeping local consumers at the core of what we do," Hopkins said.
Also Read: 'House' Producer Liz Friedman Signs New Multi-Year Overall Deal With Sony TV
The second area to be reorganized will be centralizing key services "to help drive integrated programming, operations, creative services and sales functions." Hopkins said that unit will be based in Culver City, and a newly created role, EVP, Networks Operations, Programming & Strategy, given to TC Schultz.
Finally, Hopkins said that a direct-to-consumer unit will be created including Crackle, Funimation, Film1 OTT and Animax on demand. That unit will will be overseen by Eric Berger, who will continue to oversee getTV, Cine Sony and Sony Movie Channel.
Hopkins ended the memo by recognizing the changes "will be a significant adjustment."
Also Read: Talulah Riley and Alex Hernandez in Talks to Join Vin Diesel in Sony's 'Bloodshot' (Exclusive)
"We've had to make some difficult decisions but they were important moves as we reorient our business to align with the realities of today's marketplace," he said.
Below is Hopkins' full memo on the changes. The note was obtained by TheWrap shortly after he sent it to staff on Wednesday.
Hi Everyone,
I wanted to share some important organizational changes taking place across our television networks, distribution and home entertainment units that will fundamentally change the way we operate and manage those businesses moving forward. These changes are part of our ongoing "Reimagining SPE" efforts that Tony announced earlier this year to create a stronger and more agile organization, one that is better able to pivot and capitalize on opportunities in a fast-changing and increasingly complex global marketplace.
Over the next several weeks, we will be reorganizing in the following areas:
Combining global networks operations and worldwide distribution/home entertainment into a single business unit operating in a territory management model;
Centralizing key services to help drive integrated programming, operations, creative services and sales functions;
Establishing a direct-to-consumer unit focused on engaging audiences and building new platforms.
Territory Management Model 
Broadly speaking, the new territory management model brings together, under a single local leader, businesses that have been historically separate. With this approach, we gain a more efficient structure giving regional leaders, along with their direct reports in each country, the ability to make smart, strategic business decisions, while keeping local consumers at the core of what we do.
With this change, we are appointing leaders within each region, under the leadership of Keith Le Goy. These regional leaders will have oversight of television and home entertainment distribution, as well as management of SPT-owned networks in their respective territories. Leadership and approach by region will be as follows:
In Europe, the newly combined organization will be led by Mark Young (WE) and John Rossiter (CEEMA).
The APAC region will be overseen by Ken Lo.
Alex Marin will oversee operations in LATAM and Canada.
In addition to her responsibility for US cable, Flory Bramnick will now take on US syndication duties and advertiser sales. Jason Spivak will oversee management of US home entertainment, pay TV and SVOD sales.
Paul Littmann will continue to oversee our global deals and emerging clients across the distribution, home entertainment and networks businesses.
We are also re-energizing our first-run syndication business, and John Weiser will step into a newly developed role, President, First Run Television, reporting to me. In this position, John will be focused on identifying and selling first-run syndication properties partnering with Holly Jacobs for US production, Michael Davies for Embassy Row and Wayne Garvie's international production teams.
Our India channels operation, led by NP Singh, will begin to oversee television distribution in India. NP will continue to report to me.
Centralized Services
 Moving forward, we are bringing key global networks functions under one centralized services unitbased in Culver City. TC Schultz, reporting to me in a newly created role of EVP, Networks Operations, Programming & Strategy, will move back to Los Angeles to oversee programming, tech operations and creative services.
Additional services will be centralized under Keith as follows:
Distribution operations will be led by Angel Orengo, who relocates to Los Angeles for this new role from his previous stint as EVP, Distribution for EMEA.
Distribution strategy and content management will be led by Mike Wald, with the added oversight of content acquisition, content partnerships and global partner marketing.
A consumer insights and innovation unit, focusing on sales strategy, data and process engineering across distribution and home entertainment, will be led by Kim Overall.
Lexine Wong will continue to lead home entertainment marketing.
Direct-to-Consumer
Finally, in keeping with our goal of connecting directly with our viewers and increasing our understanding of how to engage with them, we are forming a new unit of direct-to-consumer properties, including Crackle, Funimation, Film1 OTT and Animax on demand, that will be overseen by Eric Berger, reporting to me. Takiyama-san, who leads Animax and Animax on demand, and Gen Fukunaga, who leads Funimation, will continue to be an important part of our global anime effort. In addition, Eric will continue to oversee our US channels businesses – getTV, Cine Sony and Sony Movie Channel.
I understand that these changes, following the restructuring earlier this year, will be a significant adjustment for many of you. We've had to make some difficult decisions but they were important moves as we reorient our business to align with the realities of today's marketplace.
I look forward to speaking with you and answering any questions you may have when we meet later today.
Mike
Also Read: 'Better Call Saul' Was Originally Just a Joke in the 'Breaking Bad' Writers' Room - and a Sitcom
More to come…
Related stories from TheWrap:
'House' Producer Liz Friedman Signs New Multi-Year Overall Deal With Sony TV
Talulah Riley and Alex Hernandez in Talks to Join Vin Diesel in Sony's 'Bloodshot' (Exclusive)
'Outlander' Star Sam Heughan Joins Sony's 'Bloodshot'
Liam Neeson Joins Cast of Sony's 'Men in Black' Spinoff
Sony is making an OTT play in Western Europe for the first time, launching its Film1 movie service as a direct-to-consumer service in the Netherlands. The launch lineup includes "Blade Runner 2049," "Spider-Man: Homecoming," and "Baby Driver." Film1 is an existing Sony Pictures Television Networks linear brand. It comprises a four-strong bouquet of premium pay-TV channels. It […]
The computer industry is full of noble failures. Big ones. Little ones. Ideas that were 10 years too early. Ideas that were 15 years too early. Ideas that were 30 years too early. And concepts that, while fundamental to the way that our computing culture works today, hadn't yet reached their full potential. Though certainly successful in its early years, the ARM processor very much fits in the latter category. Today, variants of these processors are in just about everything, from tiny computers, to smartphones, to video game consoles, to television sets, and even some servers. But the company that initially forged the processor is almost forgotten at this point, seemingly lost to history (especially outside of Europe) despite being an early icon of British computing. Tonight's Tedium ponders the story of Acorn Computers, the long-departed company whose best idea is probably in the device you're using to read this.
This introduction is basically clickbait specifically designed for OSNews readers. Well done.
On the eve of his first visit to Austria, Vladimir Putin gave a lengthy interview to Austrian television channel ORF.The interviewer, Armin Wolf, was interested not only in issues of Russia's foreign policy, but also in domestic political plans of Vladimir Putin harbours. It is worthy of note that, as the Austrian journalist said, there were no prohibitions from the Kremlin concerning the topics of the interview. Armin Wolf was least interested in details of the possible mutually beneficial cooperation between Moscow and Vienna, although this was the reasons for the interview to take place. Contrary to the general trend set by the United States, Austria did not expel Russian diplomats in connection with the so-called "Skripal case.""Austria and Russia have long had very good and deep relationship. Austria is our traditional and reliable partner in Europe. Despite all the difficulties of previous years, with Austria, we have never interrupted our dialogue in politics, security and economy," Putin said, adding that the two countries have many common interests.However, Wolf wanted to find out why the Russian administration was working closely with Austrian nationalist parties that are critical of the European Union. The question contained an allusion to Russia's alleged intention to split the European Union. Putin had to patiently explain obvious things to the Austrian reporter:"We have no goal to divide anything in the European Union, we are interested in the prosperous EU, because the European Union is our largest trade and economic partner, and the more problems the European Union has, the more risks and uncertainties we have to deal with," Putin said. Of course, the Austrian journalist could not but ask Putin about "Russia's interference" in the presidential election in the United States. The journalist asked the Russian president about activities of the Internet Research Agency, aka the "troll factory", which is associated with Russian entrepreneur Yevgeny Prigozhin. The journalist persistently tried to get Vladimir Putin to confirm the thesis that the man who is commonly referred to as the "chef" because of his restaurant business, could influence the elections in the US, because he had very close ties with the Russian government. Putin had this to say in response to this question: "There is such a person in the United States, Mr. Soros, who interferes in all affairs throughout the world, and I often hear our American friends saying that America has nothing to do with it as a state. Rumour has it that Mr. Soros wants to shake the euro, the European currency, and this is already being discussed in expert circles. Ask the US State Department why he wants to do it. You will be told that the US State Department has nothing to do with it as this is a personal matter of Mr. George Soros. Here, we can say that this is a personal matter of Mr. Prigozhin. This is my answer to you. Are you satisfied with this answer?"Putin did not give a direct answer to the question of why he has not been able to have a meeting with his US counterpart Donald Trump lately. "The pre-election campaign for the Congress is getting started, and the presidential election is not too far away, attacks on the President of the United States continue in different directions. I think that this is the first thing," the Russian leader said explaining the reason why he has not been able to meet Donald Trump lately. Armin Wolf asked a question about the possibility of a nuclear war between the United States and North Korea. According to Vladimir Putin, "this is a terrible assumption," because the DPRK is a close neighbour of Russia, and one of Pyongyang's nuclear test sites is only 190 kilometres from the Russian border."We are pinning great hopes on a personal meeting between President Trump and North Korean leader Kim Jong-un, because mutual claims have gone too far," Putin said.Putin had to answer biased questions about the relations between Russia and Ukraine. He tried to explain Russia's position in detail, but the Austrian journalist tried to take the conversation in another direction.For example, speaking about the MH17 disaster, Armin Wolf dogmatically stated that the passenger plane was shot down with a missile of Russian origin and assumed that it was about time Russia should admit that officially. "If you have some patience and listen to me, then you will know my point of view on this issue, okay?" Putin replied, adding that, firstly, Ukraine has Soviet-made weapons and, secondly, Russia is not allowed to access the materials of the investigation, even though Ukraine can access it. The journalist continued by saying that "everyone already knows where the missile came from." Putin responded: "Malaysian officials have recently stated that they did not see Russia's involvement in the terrible tragedy. They said that they had no evidence to prove it. Don't you know about this?"Armin Wolf continued with a question about Russia's alleged military interference in the Crimean events from 2014."Russian army units have always been present in the Crimea. Do you want to just ask questions all the time or do you want to hear my answers? The first thing that we did when events in Ukraine began...but what kind of events were they? I will now say, and you will tell me yes or no. It was an armed coup and seizure of power. Yes or no, can you tell me?"The journalist mumbled that he was no expert on the subject of the Ukrainian constitution. Explaining how the Crimean peninsula escaped from Ukraine's rampant nationalism and reunited with Russia, Vladimir Putin switched to German in an attempt to convey his message to the Austrian journalist. "What should happen so Russia returns the Crimea to Ukraine?" the journalist asked."There are no such conditions and there cannot be. You have interrupted me yet again. If you had let me finish, you would have understood my point. When the unconstitutional armed coup took place in Ukraine, when power was seized by force, our army units were deployed in Ukraine on legal grounds - there was a Russian army base there. There was no one else there. But there were our armed forces there."The journalist was ready to interrupt Putin again, so the president had to say: "Seien Sie so nett, lassen Sie mich etwas sagen." ["Will you please be so kind and let me proceed."]. Then he continued:"When the spiral of unconstitutional actions in Ukraine started twisting, when the people in the Crimea started sensing danger, when whole trains of nationalists started arriving there, when they  started blocking buses and automotive transport, the people wanted to defend themselves. The first thing that came to mind was to restore their rights that had been received within the framework of Ukraine, when the Crimea was granted autonomy. This is what kicked everything off, and the parliament started working on the process to determine its independence on Ukraine. Is this strictly prohibited by the Charter of the United Nations? No. The right of nations to self-determination is clearly stated there," Putin said."The annexation of the Crimea was the first incident, when a country in Europe annexed a part of another country against its will, which was perceived as a threat to neighbouring states," the journalist interrupted Putin."You know, if you do not like my answers, then you do not ask any questions, but if you want to get my opinion on questions, then you have to be patient," Putin said. "The Crimea gained its independence as a result of the will of the Crimeans in an open referendum, rather than as a result of the invasion of Russian troops. You are talking about annexation, but do you call annexation a referendum held by the people living on this territory? In this case, one should call Kosovo's self-identification an act of annexation too," Putin said. Wolf tried to develop the Crimean question by drawing a parallel with events in Chechnya, Ingushetia and Dagestan.Putin replied: "Yes, Al-Qaeda's radical groups did want to alienate those territories from the Russian Federation and form their caliphate from the Black to the Caspian Sea. I do not think that Austria and Europe would have been happy about it. Yet, the Chechen people themselves came to an entirely different conclusion in the elections, and the Chechen people signed an agreement with the Russian Federation."When talking about Syria, the journalist claimed that Russia was defending a regime that was using chemical weapons against its people."You said that everyone proved that Assad had used chemical weapons. Yet, our specialists say the opposite, and it goes about the Douma incident, which was used to strike a missile blow on Syria after it was assumed that there were chemical weapons used in the city of Douma," Putin said adding that the OPCW was invited to investigate those events."Instead of waiting for one or two days and giving the OPCW an opportunity to work on the spot, a missile attack was conducted. Please tell me: is this the best way to resolve a question of objectivity of what was happening there? In my opinion, it was an attempt to create conditions that wold make investigation impossible," Putin said. As for Russian domestic affairs, the Austrian reporter asked only a couple of questions about low salaries and the number of the poor."Since 2012, Russia has gone through a number of very difficult challenges in its economy. That was not only because of so-called sanctions and restrictions, but also because prices on Russian traditional export goods had halved. It affected Russia's GDP budget revenues, and ultimately, people's incomes. Yet, we have preserved and strengthened the macroeconomic stability in the country," Putin said. Armin Wolf also asked Putin about his plans for the future, as well as about the Russian opposition. "Some say that you have turned the country into an authoritarian system, in which you are the czar. Is this true?" the journalist asked."No, this is not true, because we have a democratic state, and we all live within the framework of the current Constitution. Our Constitution says that a president can be elected for two consecutive terms. After two legitimate terms of my presidency I left this post, did not change the Constitution and moved to another job, where I served as the prime minister. Afterwards, I returned in 2012 and won the election again," said Putin.The Austrian journalist was very interested why opposition activist Alexei Navalny could not participate in the elections. Wolff also wanted to know why Putin prefers not to call the blogger's name in public."We have a lot of rebels, just like you, just like the United States," Putin replied. "We do not want to have another, second, third or fifth Saakashvili, the former President of Georgia. We do not want people like Saakashvili on our political scene. Russia needs those who bring positive agenda, who know, and not just designate problems, and we enough of them, just like you have in Austria, just like in any other country," Putin added. Wolf continued insisting that Navalny was not given an opportunity to run, and people could not even take a look at the candidate. "Voters can look at any person they want because the Internet is free for us. No one shut him away. The media is free. People can always go out and say something out loud, and this is what various political figures do. If a person acquires some sort of electors' support, then he becomes a figure which the state must communicate and negotiate with. Yet, if their level of confidence is 0,01, 0,02, 0,03 percent, then what can we talk about? This is just another Saakashvili. Why do we need such clowns?" Putin said. "My presidential term has just begun, it's only a start, so let's not put the cart before the horse. I've never violated the Constitution of my country and I'm not going to do that," the president said answering a question about his plans for the future. At the end of the interview, the journalist asked Putin a very unusual question that, as it seems, no one has ever asked the Russian president before. The question was about Putin's so-called "alpha male photos," on which he posed semi-naked. According to the journalists, it is unusual for a head of state to publish such photos for the general public."Well, thank God, you said semi-naked, and not naked. If I'm having a holiday, I do not think I should hide in the bushes, there's nothing bad about it," Putin said. Later, Armin Wolf shared his impressions of the interview with the Russian president. He said that the Russian president was a very artful and complex interlocutor. Wolf added that he was impressed with Putin's quiet voice most. "As a matter of fact, my expectations were justified. Judging from what we see on television, Vladimir Putin is not very tall, I knew it, we all know what he looks like, but there's a thing that really struck me. He has a rather sonorous voice, but he speaks very quietly, especially before and after the interview, and even quieter when he speaks German. You have to concentrate a lot to understand him, because he has a very quiet voice. This struck me most in such a powerful man," said the journalist.
A newspaper says British civil servants have warned of shortages of food, fuel and medicines within weeks if the U.K. leaves the
Europe
an Union without a trade deal.
The premiere of Becca Kufrin's season of The Bachelorette is just hours away — so will Arie Luyendyk Jr. and Lauren Burnham be tuning in?
"Yeah, I think we will," Burnham, 26, tells PEOPLE. "I'm actually pretty curious to see what her guys are like!"
Of course, earlier this year, the trio found themselves at the epicenter of the most recent (and most controversial) season of The Bachelor. Less than two months after proposing to Kufrin, 28, Luyendyk Jr., 36, realized he was still in love with his runner-up, Burnham. He ultimately decided to break things off with Kufrin to pursue a relationship with Burnham — and proposed to her on live television during the two-hour After the Final Rose special on March 6.
Since then, they've all moved on. Kufrin is engaged once again, this time to one of her Bachelorette contestants, and Luyendyk Jr. and Burnham recently announced that they're set to tie the knot early next year.
Want to keep up on the latest from PEOPLE? Sign up for our daily newsletter to get our best stories of the day delivered straight to your inbox.
Arie Luyendyk Jr. and Lauren Burnham (inset: Becca Kufrin)Lorenzo Bevilaqua/ABC/Getty Images; Craig Sjodin/ABC
"We wish her the best of luck," Luyendyk Jr. tells PEOPLE of his ex-fiancée. "We're really excited to see how her journey unfolds. I know that we're announcing our wedding really close to her premiere, but I think we wanted to do it now because we didn't want to have our announcement happen during her season, out of respect for her. I know that she's happily engaged and we're really happy for her."
And the feeling is mutual: During a press conference call to promote her season this week, Kufrin told reporters she truly does "wish them nothing but happiness."
RELATED: Becca Kufrin on How She Forgave Arie Luyendyk Jr. — 'He Had to Follow His Heart'
As for Luyendyk Jr. and Burnham? They're doing better than ever as they dive into planning their Hawaiian nuptials, which will be held at Haiku Mill in Maui on Jan. 12, 2019. The pair actually stumbled across the venue while Burnham was making the big move to her fiancé's hometown of Scottsdale, Arizona.
"We were driving across the country, and during the drive we were looking up different venues online," says Luyendyk Jr. "This one just kept jumping out at us. It was something that both of us really thought was so beautiful. And it's not your typical Hawaii wedding — if you look at the venue, it's very old-world and looks very European with sort of a tropical twist. It's exactly what we pictured as an ideal wedding venue. We kept thinking about different options and Haiku Mill just kept coming up, so we got a date there and we're really excited."
Now that the venue is booked, Burnham says she's looking forward to the next steps — starting with dress-shopping, which she got to do at Kleinfeld's in New York City on Thursday.
Download our Bachelorette bracket PDF now to play along with Becca Kufrin's season of The Bachelorette, which premieres Monday at 8 p.m. ET on ABC.
"When we got engaged, I was like: 'I want to run away just you and me and get married. I don't care about the planning, I don't care about any of that stuff,' " she says. "So for me, this is a whole new experience and it's been a lot of fun so far. Now that I know the venue, I kind of know what look that I want to go for, but I think that could change when I start trying on dresses. So who knows!"
RELATED VIDEO: All About the 3.5-Carat Engagement Ring Bachelor Arie Luyendyk Jr. Gave Lauren Burnham
One thing that's for sure? The wedding won't be televised.
"It was on the table, but I think that we would just rather have it be a private wedding," says Luyendyk Jr. "We've been through a lot this year, and we'd rather have it be private between our friends and family. And the venue is pretty small, it only holds 100 people, so that's something that we feel could be great — to have an intimate wedding."
And we can definitely expect some of Burnham's fellow Bachelor contestants from Luyendyk Jr.'s season to be invited.
"It's strange for people who haven't been in that situation to really grasp it, but for me it's not awkward unless they were at the very end," she says. "I don't think it's awkward really, at all."
Kufrin's season of The Bachelorette premieres Monday at 8 p.m. ET on ABC.
Currently the BBC, Metronome, BlazHofski, VGTV, and Swiss National Television (RTS) are all working in Final Cut Pro X...
The European Broadcasting Union has canceled the contract of China's Mango TV to screen Saturday's finale of the Eurovision Song Contest. Mango is one of China's top TV operators and is part of the Hunan Television group that has multiple business relationships with Lionsgate. The decision was taken after Mango TV edited the Wednesday transmission […]
Two days after being convicted of assault, drug possession and resisting arrest following a nightclub brawl in Sweden earlier this week, rapper G-Eazy broke his social media silence to share how grateful he was to have avoided jail time, and how "embarrassed" he felt to have gotten himself into the situation in the first place.
"Grateful & blessed to be free & safe. Happy to be in Copenhagen tonight doing what I love most," the "Me, Myself & I" rapper — born Gerald Gillum — wrote alongside a smiling black-and-white image of himself on Sunday, as he resumed his "Beautiful and Damned" tour in Copenhagen.
" embarrassed & apologetic beyond words about the incident, but above all I'm so f—ing grateful they let me go," he added.
Avoiding jail time, the 28-year-old was sentenced to two years probation and ordered to pay 80,000 krona (about $9,000) for his crimes, as well as 6,500 krona (about $810) restitution to the security guard he was accused of assaulting, a courtroom source previously confirmed to PEOPLE.
RELATED: Remorseful' G-Eazy Convicted of Assault and Drug Possession, Avoids Jail Time Following Arrest
Describing the incident as the "craziest experience of my life" and an "awful night with a lot of bad luck and some even worse decisions," the rapper doubled down on how grateful he felt to have avoided jail time.
"Like I said I'm grateful as f— to be a free man, back on tour performing for the fans. Thank you to everyone who's held me down along the way and supported this journey, I appreciate you more than you'll ever know. Love," he wrote on social media.
During his court appearance on Friday in Sweden, G-Eazy "was very remorseful and regretted the whole thing. He was clearly feeling terrible — he said he wanted to apologize several times," the courtroom source previously told PEOPLE.
"He has a clean record and the courthouse in Stockholm took that into consideration. He seemed very relieved when the court gave its decision and it was over with. He was released immediately," the source added.
RELATED: G-Eazy Arrested for Alleged Assault and Cocaine Possession After Sweden Concert
The rapper was taken into custody at the Solidaritet nightclub in Stockholm early Thursday morning after acting belligerent and punching a security guard in the face, prosecutor Carl Mellberg previously told PEOPLE. Swedish newspaper Expressen reported G-Eazy confirmed in court that the fight started after a fan asked for a photo, was denied and took one anyway.
"He punched a security guard at a nightclub and also resisted arrest after this took place. When the police officers went through his clothes they also found narcotics: cocaine," Mellberg told PEOPLE. "During the police investigation admitted that he has done these things."
A police report obtained by The Blast stated that G-Eazy had 1.5 grams of cocaine in his possession, as well as a rolled bill — often used to snort the drug — in his pocket. According to The Blast, the report stated G-Eazy was observed to have "white powder" on his nose and "tense, convulsive jaw muscles." The report described G-Eazy's behavior during the arrest incident as "insane, crazy and rabid."
Want to keep up with the latest from PEOPLE? Sign up for our daily newsletter to get our best stories of the day delivered straight to your inbox.
Hours before his arrest, the rapper had kicked off the European leg of his "Beautiful and Damned" tour in Stockholm, during which he brought his girlfriend Halsey onstage to perform their hit song "Him & I."
The popular song includes the lyrics "We do drugs together / F— up clubs together."
Per videos and photos posted from the Solidaritet nightclub, G-Eazy had been seen partying with Halsey, 23, as well as musician Sean Kingston, 28.
G-Eazy and Halsey previously made headlines in January after photos surfaced of the couple snorting what appeared to be a white, powdery substance on a boat in Miami.
A few days after the images made the rounds, G-Eazy seemingly confirmed the reports, coyly telling The Breakfast Club Power 105.1 FM radio show: "It's New Year's Day. It's Miami. I'm on a yacht. What do you think I'm doing?"
G-Eazy's "Beautiful and Damned" tour resumed Sunday in Copenhagen.
Israeli singer Netta Barzilai gives a cluck about empowering women.
Barzilai is favored to win the Eurovision Song Contest, a massive phenomenon overseas, with a #MeToo anthem of sorts that incorporates chicken sounds.
"People are really connecting with the clucking," Barzilai told TheWrap. "It's uplifting."
Hundreds of millions of viewers around the world follow the Eurovision contest. Barzilai qualified for it by winning "HaKokhav HaBa L'Eurovision" (The Next Star for Eurovision), an Israeli reality singing competition. When it came time to record her entry, "Toy," Barzilai decided to wing it (sorry) with the chicken sounds.
Also Read: Charlie Rose Faces Backlash Over Proposed #MeToo Redemption Series: 'My Feed Is Just Anger'
The song includes lyrics like: "I'm not your toy, you stupid boy," and "Barbie got something to say."
"We knew we were creating something special," Barzilai said. "But we never thought it would be this crazy."
"We've been getting fan mail from the U.S. and even Arab countries, places that have nothing to do with Europe," the song's co-writer, Doron Medalie, told TheWrap. "The Eurovision usually has the same cliche-ridden themes about peace and love. There aren't a lot of songs using toys as metaphors for men."
The winner of the Eurovision contest will be named May 12.
Since its March release, the tune has garnered 18 million views on YouTube and another 4.5 million on Facebook.
Betting sites have Barzilai as the odds-on favorite to win, with "Toy" taking up the No. 1 spot with bookmakers according to ESC Daily, a site dedicated to covering the Eurovision contest "as the Olympic Games of music."
"She's light years ahead of of anyone else," said Gal Uchovsky, who served as a judge on the show "Kokhav Nolad" (A Star Is Born) for five seasons. "It's a great song and it's very current."
Also Read: Tony Robbins Dragged Over #MeToo Comments: 'Biggest Pile of Dog S-' (Video)
Estonia's "La Forza," which bookies rank second-most likely to win the contest, has 2 million views. The Czech Republic's entry, "Lie to Me," another favorite to win, has 3.7 million YouTube views.
According to the Israeli newspaper Haaretz, it came in 17th on the list of the most listened-to songs on iTunes in Spain, 36th place in Poland, and 46th in the Netherlands.
Started in 1956, the Eurovision Song Contest is the longest-running international singing competition, with more than 200 million viewers, according to organizers. It's largely considered the precursor for singing contests like "American Idol" and "The Voice."
The event, held in Lisbon, Portugal, also airs in the U.S. For the third consecutive year, the show will be broadcast on Logo. The Viacom network will carry the live finale on May 12.
The internet has made Eurovision popular well outside Europe. Last month, a Ugandan dance group, Spoon Youth, choreographed dance to "Toy." It has more than a quarter of a million views.
It also got a super-Jewish Yiddish spoof by a singer calling herself  "The Kosher Diva."
The winning Eurovision country also gets to host the following year's competition. The honor doesn't come cheap — Ukraine forked over about $24 million for last year's event, according to the Kyiv Post.
But hosting the live event can boost a county's image and tourism. Stockholm, which hosted the Eurovision in 2016, saw a boom in international visitors and generated about $30.5 million in revenue, according to the city, which it said was the equivalent to 175 full-time jobs.
Israel has won three times —  in 1978, 1979 and 1998. But there are no guarantees the 2019 Eurovision contest will be held in Jerusalem. Last year, the Italian song was favored to win, but ended up sixth after the final tally came in.
Related stories from TheWrap:
Molly Ringwald Is Troubled by 'Breakfast Club' Crotch Scene in #MeToo Era
Broadway's Revival Fever: Do Old Shows Still Play in #MeToo Era? (Guest Blog)
Terry Gilliam Blasts 'Mob Rule' of #MeToo Movement in Hollywood: 'It Is a World of Victims'
President Vladimir Putin considers an attempt to restore relations between Russia and the West, but his maneuver is limited to one man only - Alexey Kudrin, The Financial Times believes. An article in the authoritative newspaper about the upcoming reshuffling in the upper echelons of the Russian authorities after Putin's inauguration says that Putin considers appointing ex-Finance Minister Alexei Kudrin to an important position to make him responsible for the economic strategy and efforts to establish contacts with Europe and the United States.Western leaders would see such an appointment as a sign of Russia's desire for compromise, although it remains unknown when Mr. Kudrin managed to become a symbol of this desire, let alone the assumption that Putin was considering such an option. References to "an unnamed official of the Russian government" and "a former official from the Cabinet" are not very convincing.However, the article gives the name of one expert - economist Yevgeny Gontmakher. "If Kudrin joined the administration or government, it would indicate that they have agreed on a certain agenda of change, including in foreign policy, because without change in foreign policy, reforms are simply impossible in Russia," he said, the newspaper wrote, adding that "it would be a powerful message, because Kudrin is the only one in the top echelons with whom they will talk in the west and towards whom there is a certain trust."Why is Kudrin the only one? Why is there "a certain trust" to him in the West? There are no answers to these two questions either. It is worthy of note that Mr. Gontmakher is a member of the Kudrin Committee of Civil Initiatives. During the recent election campaign, he was a confidant of presidential candidate Grigory Yavlinsky, whose electoral program was built around the need to come to terms with the West as soon as possible. It is an open secret that Mr. Kudrin, who was dismissed from the post of the Finance Minister in 2011, is still a part of the Kremlin. He participates in the development of economic programs. In 2012 and 2015 he was offered to head a relevant department at the presidential administration, but it did not go any further. Of course, it never occurred to anyone to assume that Mr. Kudrin was perhaps the last chance for Russia to restore relations with the West.Judging by the article in The Financial Times, the idea is about the effectiveness of Western sanctions, which began to influence both the domestic political situation in Russia and personnel decisions. Mr. Kudrin believes that it is impossible for Russia to adapt to them now. In general, the motives behind the hypothetical appointment of Mr. Kudrin seem very doubtful, just like the sources that substantiate such a development. Oleg ArtyukovPravda.RuRead article on the Russian version of Pravda.Ru
"Lethal Weapon"
Star Clayne Crawford apologized last month for two on-set incidents for which he was reprimanded and reportedly put the well-performing Fox series at risk of not receiving a third season from the network.
"I take great pride in treating everyone in life with dignity and kindness," the 40-year-old actor said after the reports of his misbehavior. "I am very grateful for my job, and I work extremely hard at it. I have a responsibility to do good work for my coworkers, my family, and my home state, and most especially for the fans. I hope they will stick with me and stick with the show."
"House of Cards"
After reports accusing star Kevin Spacey of sexual misconduct, production was delayed and the actor's character was eventually written out of the show. Netflix Chief Content Officer Ted Sarandos announced in December that a sixth and final season of the critically acclaimed drama "will not involve Kevin Spacey," but star Robin Wright.
"The Ranch"
Danny Masterson was written out of the Netflix comedy after multiple accusations of sexual assault, a Netflix spokesperson told TheWrap back in December. Masterson denied the allegations and said he was "disappointed" in the streamer's decision to remove him from the series.
"From day one, I have denied the outrageous allegations against me. Law enforcement investigated these claims more than 15 years ago and determined them to be without merit," he said in a statement to TheWrap at the time. "I have never been charged with a crime, let alone convicted of one. In this country, you are presumed innocent until proven guilty."
"The Four"
The singing competition lost judge Charlie Walk after the music exec was accused of sexual harassment by a former employee. Walk did not attend the Fox show's finale, and will not be returning.
"I do not want my presence to be a distraction. Needless to say this is very upsetting," Walk said in a statement in February. "Although I continue to support the 'Me Too' movement, there has been an extreme rush to judgment against me in this particular case which is unfair and inconsistent with anything that even actually happened. I welcome any investigation so that in short order these unfounded and hurtful accusations can be put to rest."
He has since left Republic Records.
"Ordeal By Innocence" 
"Gossip Girl" alum Ed Westwick was replaced by Christian Cooke after the actor was accused by three women of sexual assault (Westwick has denied the claims against him). The premiere of the drama was canceled amid the sexual assault claims in November, and the show was pulled from BBC's schedules. Filming for another BBC drama featuring Westwick, "White Gold," was also stalled at the time. Reshoots with Cooke went "smoothly," according to The Guardian, and the drama finally premiered on BBC One on Easter Sunday.
"The Walking Dead"
Okay, this upheaval has nothing to do with sexual harassment or assault. Chandler Riggs, who played fan-favorite character Carl Grimes, left the show this season in a drawn-out and heartbreaking death by zombie bite. ""I didn't know that this many people connected to him like on such an extreme level," Riggs said in an interview with TheWrap after the midseason premiere amidst a wave of fan support. Carl's death on the long-standing drama was surprising because his character is still very much alive and a large part of the plot in the comics on which the show is based.
"Grey's Anatomy"
News of long-time cast members Sarah Drew and Jessica Capshaw leaving the medical drama came as a shock to fans in March. After some speculation that star Ellen Pompeo's behemoth salary led to the actress' being cut, both Pompeo and showrunner said the idea was misleading.
"The decision to make changes to our cast was a creative one," Vernoff said definitively. "The only thing as constant on Grey's Anatomy as Ellen Pompeo is our penchant for reinvention. It is a part of our success and what keeps the show exciting. We love these actresses and we love these characters and it felt true and right creatively to wrap up their stories. And that is the whole story."
Drew has since been cast in the CBS reboot pilot of "Cagney and Lacey."
"Fear the Walking Dead"
"Harry Potter" alum Frank Dillane, who plays Nick Clark on the "Walking Dead" spinoff, said that Season 4 felt like the right time to move on from the show. Nick died in Sunday night's episode after being shot by Charlie, the child spy of the Vultures group.
"I just felt like the beginning of this season kind of felt like the end of an era with this show. And television is hard work, and you have to shoot a lot," the British actor said in an interview with Entertainment Weekly. "I also missed Europe very much. I'm not American, so after a while I get quite homesick and all of those things. I also felt like we had achieved what needed to be achieved in the first few seasons, so I thought it was time to keep moving."
Combined with new cast members like "Walking Dead" star Lennie James, Maggie Grace, Garret Dillahunt and Jenna Elfman, Nick's death marks the whittling away of the Clark family and crew.
"NCIS" 
Long-time "NCIS" star Pauley Perrette announced in October that she's leaving the show after 15 seasons. "So it is true that I am leaving NCIS… There have been all kinds of false rumors as to why," she tweeted last fall, adding that, no, she does not have a skin care line, nor does she have beef with the network.
"Silicon Valley" 
Comedian T.J. Miller left the HBO sitcom at the end of last season, and his only legacy in Season 5 are the pig ashes Jian Yang uses to convince the court he's dead. Showrunner Alec Berg told TheWrap last June that Miller's exit "was for the best" and that he thought it was time for the actor to move on. Miller told TheWrap that the cliffhanger ending to Season 4 felt like the perfect time to leave. But Miller's exit has been cloaked in controversy as well, as he has accusations of sexual harassment (that he's denied) against him and his co-stars said he was often late, would fall asleep on set or even show up drunk.
Related stories from TheWrap:
'Lethal Weapon' Star Clayne Crawford Apologizes for Bad On-Set Behavior: 'I Hope They Will Stick With Me'
Ratings: 'The Flash' Season Premiere Powers CW Past Fox's 'Lethal Weapon'
Fox Renews 'Lethal Weapon' for Season 2
13 New TV Shows Your Parents Love, From 'Bull' to 'Lethal Weapon,' Ranked (Photos)
By Takis Fotopoulos The dramatic events of the past weeks and days, which came to a head with the criminal NATO bombing of Syria during the early hours of Saturday 14th April (so as not to create unwanted disturbances in the stock market!), are very likely to have major consequences on the international stage. Furthermore, they were also aimed at the 'populist' movements, as the elites call the movements for national and economic sovereignty which are presently spreading rapidly throughout Europe and beyond. Therefore, the relatively narrow extent of the bombing is not the real issue, as the mouthpieces of the Transnational Elite (TE) claim in order to minimize its importance. It is the fact that the TE now assert that might is right and that they can therefore bomb Syria at will (on the pretext of false flag attacks), until they have enforced their own participation in negotiations on its future, so as to secure its full integration into the New World Order. The NATO criminals have struck again, exactly as they did in Iraq 15 years ago (minus France back then, which was not yet another offshoot of NATO) - ignoring not only the UN and the International Law which they have had the nerve to invoke, but even the very people whom they supposedly represent. This was made clear through a poll on the eve of the Syria bombings, which showed that less than a quarter of British people approved of this action, while neither of the three ridiculous 'leaders' of the campaign dared to request the opinion of their own parliamentary/Congressional bodies. In other words they have deliberately acted before the OPCW could reach Syria, thus ignoring the very UN committee which they themselves sent there and which was due to begin its investigation on the same day. This had been to establish whether Assad's alleged chemical attack had indeed taken place, as the international mass media under the TE's complete control have been parroting. The immediate aim behind NATO's attack was most likely to pre-empt any decision of the UN body not to their liking, if not to obstruct the OPCW's fact-finding mission, as the Russians accused them of doing. And of course the supposed attempted murder of the double agent Sergei Skripal by Russian spies had already been staged in Britain, based on "evidence" that a Russian nerve agent had been used. In fact, according to Sergey Lavrov, the Russian Foreign Minister, the toxin was never produced in Russia, but was in service in the US, UK, and other NATO states.
Britain said it would protect Northern Ireland's place in the UK internal market, following a newspaper report that the European Union had rejected Prime Minister Theresa May's proposals for avoiding a hard border in the province.
Amazon has big programming ambitions for its Prime Video service in Europe and Georgia Brown is tasked with making them a reality. The former BBC Worldwide and FremantleMedia executive joined the streamer last year as its first director of original television for Europe. Beth Pattinson has since joined her team, coming over from the BBC […]
From Russia with disdain: Vladimir Putin isn't happy Facebook has kicked off hundreds of Kremlin-tied troll accounts from its platform.
"Yes, it is [a manifestation of censorship towards Russian mass media]," Russian presidential spokesman Dmitry Peskov said, answering questions from media members on Thursday, according to state-run Tass media. "Of course, we do [keep an eye on the situation] and find it regretful."
Earlier this week, Facebook deleted 70 user accounts and 138 pages, as well as 65 Instagram accounts it said were controlled by the Internet Research Agency, a government-sponsored troll factory that specializes in fake news. The IRA leveraged the social network before and after the 2016 U.S. election, peddling disinformation that hit more than 100 million Americans, Facebook said last fall.
Also Read: Facebook CEO Mark Zuckerberg Says He Won't Resign Despite 'Mess Up'
The accounts booted this week primarily targeted users in Russia and Russian-speaking countries, according to Facebook.
"Most of our actions against the IRA to date have been to prevent them from interfering in foreign elections. This update is about taking down their pages targeting people living in Russia," Facebook CEO Mark Zuckerberg said in a post. "This Russian agency has repeatedly acted deceptively and tried to manipulate people in the US, Europe, and Russia — and we don't want them on Facebook anywhere in the world."
Facebook will be rolling out tools in the coming weeks for users to check if they follow IRA-related accounts.
Also Read: Facebook Says It Scans Messenger Conversations for 'Community Standards' Violations
The exiling also impacted the Russian Federal News Agency, which has been linked to businessman Yevgeny Prigozhin, who was indicted by a federal grand jury for meddling in the 2016 U.S. election, as NPR reported.
Related stories from TheWrap:
Facebook Now Says 87 Million Users Hit by Cambridge Analytica Leak
Facebook CEO Mark Zuckerberg to Testify Before Congress About Data Breach Next Week
Mark Zuckerberg 'Strongly' Disagrees With Leaked 'Ugly' Memo from Facebook VP
This article was co-authored by Wiley Rein LLP partner Megan L. Brown and attorney Michael L. Diakiwski, who both practice in the firm's Telecom, Media & Technology and Privacy & Cybersecurity practices.
Security for Internet-connected devices, the "Internet of Things" (IoT), is critically important. Now, more than ever, it is top of mind for device manufacturers, network operators, consumer advocates, lawmakers, and government regulators — domestically and internationally. In the face of recent attacks, government authorities and consumer advocates have proposed legislation, frameworks, certifications, and labeling schemes.
A sense of urgency to act must not threaten the efficacy of IoT devices or stymie innovative applications with premature or oversimplified approaches. Below we explore some of the proposals to enhance IoT security and underscore key principles, which should be followed to ensure that the marketplace continues to produce innovation beneficial across the globe.
Greater Use, Greater Threat
In 2017, worldwide demand for IoT devices skyrocketed. Networked devices have become, to a large degree, essential in many respects. It is estimated that more than 8.4 billion devices were in use in 2017, which was more than a 30% increase from the year before. [1] Every hour, a million new IoT connections are made and future predictions are even more staggering. [2] Ericsson estimates that between 2015 and 2021, the number of IoT-connected devices will grow by 23% each year. [3]
"Smart" devices will have profound impacts on our daily lives, with medical devices identifying diseases earlier and enhancing patient treatment, sensors improving efficiencies in farming and agriculture, controls monitoring and conserving energy use, and consumer devices simplifying everything from seamless global communications to residential security and entertainment.
But this explosion of connected devices comes with security implications. Unsecured devices can become infected with malicious code and be redirected without the knowledge of end users. This type of infected network, called a "botnet," can be used to launch distributed denial-of-service (DDoS) attacks, which can overwhelm networks and systems, causing them to fail.
In 2016, the largest DDoS attack to date, called the Mirai botnet, was launched against a major domain name system provider. This global botnet targeted the service provider, leading some of the most popular destinations on the Internet to go down. Other attacks target specific "devices" — such as connected vehicles and medical devices — and can result in a "hijacking" of the device, with the user or operator losing control of device itself.
Draft Legislation Aims to Tackle IoT Security
Some lawmakers feel the need to act. 2017 saw the introduction of a multitude of bills in Congress, aiming to enhance IoT security and end-user awareness.
For example, last October, the Cyber Shield Act of 2017 was introduced in the House and Senate. [4] The Act would direct the Department of Commerce to create a voluntary self-certification program that would independently identify, verify, and label compliant IoT devices with strong cybersecurity standards. Companies that meet the standards could display a compliance label on their products. The labels may be in the form of different "grades" that indicate the extent to which a product meets "industry-leading cybersecurity and data security benchmarks." The bill is discussed in more detail here.
Last summer, a group of U.S. Senators introduced the Internet of Things (IoT) Cybersecurity Improvement Act of 2017, [5] which would require companies selling connected products to the government to make commitments about security and expand device support. It would also create guidelines for each agency to impose vulnerability disclosure requirements. A description of the bill can be found here.
Another bill, the IoT Consumer TIPS Act, [6] would require the Federal Trade Commission (FTC) to develop guidance to help consumers improve their cybersecurity practices with respect to connected devices. It is discussed further here.
Additionally, the FTC has confirmed that it will be vigilant about IoT security and released updated guidance about compliance with the Children's Online Privacy Protection Act (COPPA), [7] confirming that COPPA does apply to IoT devices.
Calls for IoT "Standards" and Labeling Persist
Domestically and internationally, efforts are underway to establish minimum standards, certifications, or labeling schemes related to IoT security. Privacy and consumer advocates are developing proposals to reshape the certification and labeling of consumer devices.
In March 2017, Consumer Reports announced its "Digital Standard," [8] "an ambitious ... effort to shape the digital marketplace in a way that puts consumers' data security and privacy needs first." [9] The Digital Standard was developed by privacy and consumer rights advocates "to encourage industry to design and produce safer products for consumers." It is far from perfect, however. It has prescriptive security requirements and seeks to alter private industry security designs, without first getting industry feedback in the Standard's development. In March 2018, a year after its initial release, groups associated with the Digital Standard announced they would be seeking feedback from companies and other stakeholders to encourage broader adoption. [10] Yet the prescriptive nature of this standard may limit its broad application.
Consumer labels and disclosures about security are complex and should be carefully studied. Nuanced and variable information about technology attributes, security choices, end user behavior, updates, and third-party activity is not the sort of binary or objective data we are used to seeing on labels. Software lifecycle management is not like calorie information, and consumers may need more education about cyber hygiene than what fits on a label.
And the rest of the world is not sitting idly by.
In September 2017, the European Commission (EC) introduced a "Cybersecurity Package," which includes a stringent certification scheme for connected devices. [11] In the "Cybersecurity Act," the EC would establish rules to create certification schemes for particular Internet-connected devices and services. Presently, European Union member states may have varying requirements, and this framework seeks to coalesce around a more uniform certification. Under the proposal, the certification schemes would be voluntary, "unless otherwise provided in Union legislation laying down security requirements [for] products and services."
Among other proposals in the EC Cyber Package, a joint Commission and industry initiative would seek to define a "duty of care" principle to help reduce the risk of product and software vulnerabilities and promote "security by design."
In 2016, the Government of Japan released a "General Framework for Secure IoT Systems," [12] which "aims to clarify the fundamental and essential security requirements for secure IoT systems." Japan's efforts to build upon this General Framework, enhance security more generally, and collaborate internationally remain ongoing.
Diffuse efforts around the world introduce additional complexity into the marketplace, with the prospect of compliance with multiple standards and regulatory requirements. Governments should support international standards work that harmonizes varied approaches to regulating technology.
Core Principles for IoT Security Policy
Flexible approaches to collaboration on shared threats have significant advantages over national regulation or labeling schemes, which can fragment the global economy and limit technological innovation. Manufacturers and vendors of connected devices should be encouraged to routinely evaluate and improve endpoint security. [13]
Security should be risk-based. The consequences for compromised or failed devices vary significantly based on the environments in which they operate. A television at home may not need to meet the same rigorous standards of a system control regulating the flow of water or electricity. Risk models differ, and so too should approaches to diverse devices.
Approaches to IoT security should be data-driven, based on empirical evidence of a specific harm. Security policy should be adaptable both over time and across borders. This counsels against ossifying technical requirements in regulation or law. And any government IoT strategy should promote technical compatibility and interoperability, here and abroad.
This is an international threat that no one nation or actor can solve alone; the international community must collectively condemn criminal activities that exploit the openness and connectivity of the Internet. Governments must work together to shut down the criminal networks that threaten the resilience of the Internet and IoT ecosystem.
Finally, public education about the threats and best practices in this space is essential. Because unsecured devices can threaten the broader ecosystem, end users need to be educated about their roles and responsibilities.
Conclusion
With so many ongoing and overlapping efforts, there is a danger of premature, ill-considered, and conflicting requirements and obligations.
Standardized requirements, certifications, and labeling schemes are not practical in an ecosystem of billions of devices, each with varying use-cases, risk profiles, and applications across industries. Indeed, labeling or security "ratings" can breed a false sense of security, contribute to over-warning, and generate needless consumer litigation.
Inflexible or prescriptive requirements, such as those proposed in the Digital Standard, do not serve to drive advancements related to security or innovation. The pace of change in technology is only mirrored, in some cases, by the threats and risks that develop. Security, as it relates to technology, is evolving constantly. For this vast ecosystem, in a rapidly developing and expanding marketplace, security must be a risk-based and non-prescriptive. This will allow the many opportunities and benefits that IoT devices bring to our society to be felt across the globe.
[1] Press Release, Gartner, Gartner Says 8.4 Billion Connected "Things" Will Be in Use in 2017, Up 31 Percent from 2016 (Feb. 7, 2017), https://www.gartner.com/newsroom/id/3598917.

[2] i-SCOOP, The Internet of Things (IoT) — essential IoT business guide, https://www.i-scoop.eu/internet-of-things-guide.

[3] Ericsson, Ericsson Mobility Report — On the Pulse of the Networked Society, at 3 (June 2016), https://www.ericsson.com/assets/local/mobility-report/documents/2016/ericsson-mobility-report-june-2016.pdf.

[4] S. 2020, 115th Cong. (2017), https://www.congress.gov/115/bills/s2020/BILLS-115s2020is.pdf. H.R. 4163, 115th Cong. (2017), https://www.congress.gov/115/bills/hr4163/BILLS-115hr4163ih.pdf.

[5] S. 1691, 115th Cong. (2017), https://www.congress.gov/115/bills/s1691/BILLS-115s1691is.pdf.

[6] S. 2234, 115th Cong. (2017), https://www.congress.gov/115/bills/s2234/BILLS-115s2234is.pdf.

[7] FTC, Children's Online Privacy Protection Rule: A Six-Step Compliance Plan for Your Business (June 2017), https://www.ftc.gov/tips-advice/business-center/guidance/....

[8] The Digital Standard, https://www.thedigitalstandard.org/the-standard.

[9] Consumer Reports, Consumer Reports Launches Digital Standard to Safeguard Consumers' Security and Privacy in Complex Marketplace (Mar. 6, 2017), https://www.consumerreports.org/media-room/press-releases/2017/03/....

[10] Inside Cyber, Advocates seek input on 'Digital Standard' for IoT devices (Mar. 16, 2018).

[11] European Commission, Cybersecurity Act, COM(2017)477 ( proposed Sept. 13, 2017), https://ec.europa.eu/info/law/better-regulation/initiatives/com-2017-477_en.

[12] National Center of Incident Readiness and Strategy for Cybersecurity, General Framework for Secure IoT Systems (Aug. 26, 2016), https://www.nisc.go.jp/eng/pdf/iot_framework2016_eng.pdf.

[13] For more principles and a broader discussion, see Principles for IoT Security, United States Chamber of Commerce, available at https://www.uschamber.com/IoT-security
This article was co-authored by Wiley Rein LLP partner Megan L. Brown and attorney Michael L. Diakiwski.
Written by Megan L. Brown, Partner at Wiley Rein LLP
The Daily Telegraph reports a European firm could make blue British passports after Brexit.
Cheddar, the "post-cable" digital news channel with an emphasis on tech and business news, has raised $22 million to fund international expansion and add a Snapchat channel, the company announced on Monday.
The channel's fourth round of funding, led by Raine Ventures, values the company at $160 million — a jump from its previous $85 million valuation. Since launching in early 2016, Cheddar had raised $32 million from investors like AT&T and Amazon.
CEO John Steinberg – who founded Cheddar after serving as president of BuzzFeed — said the cash infusion will help launch a second network, dubbed Cheddar Big News. Steinberg added that Cheddar's new partners Liberty Global and Antenna Group, which own several television stations in Europe, will help drive its international rollout.
Also Read: Buzzy Startup, Magic Leap, Unveils High-End Augmented Reality Headset -- Finally
"I'm thrilled to welcome this group of leading global media powerhouses into Cheddar," said Jon Steinberg in a blog post.  "We are strengthening our already robust balance sheet with capital that we can use to bring our Post Cable Networks to Europe and beyond. We own all of our IP and now is the time to monetize this asset globally."
With its quick hit videos, Cheddar has looked to target cord-cutting millennials and Gen Z'ers. It'll look to draw those same eyeballs on Snapchat next month when it launches its new Discover channel.
Cheddar has shifted from a subscription model to an advertising to drive revenue growth. The company has already netted $18 million in revenue this year, according to the Wall Street Journal, with 95 percent stemming from ads.
Also Read: 'Independence Day' Director Roland Emmerich Launches VR Startup
"In the past year, we at Raine have only deepened our conviction around the rise of brand-first new media companies," said Gordon Rubenstein, Managing Partner of Raine Ventures, in a statement. "Cheddar has been the poster child for creating distinctive, high quality original content with its scoops, interviews, live broadcast innovations, distribution deals, and ad products. It is the prototypical Raine company and we are thrilled to support Cheddar in its next phase of growth."
Goldman Sachs, 7 Global Capital, and Dentsu Ventures also participated in the funding round.
Related stories from TheWrap:
Discovery Communications Leads $40 Million Raise for Group Nine Media
Axios Raises Additional $20 Million to Fund Newsroom Expansion
Netflix to Raise $1.6 Billion to Further Expand Content Production, Purchases
Tucker Carlson guest @KTHopkins:

"To be a white, Christian conservative woman like myself, I'm right up there on the endangered, you know, animals list, up there with the Black Rhino and the Black Rhino's got an advantage because he's black" pic.twitter.com/SUYxhruSw2

— Jon Levine (@LevineJonathan) March 14, 2018
The set of "Tucker Carlson Tonight" welcomed former Daily Mail columnist Katie Hopkins to the program, and she proceeded to compares to talk about the travails of white Christians to black rhinos.
"Being white is considered wrong. Being Christian is considered wrong. Trump is wrong," she said. "To be a white, Christian conservative woman like myself, I'm right up there on the endangered, you know, animals list, up there with the black rhino and the black rhinos got an advantage because he's black."
Also Read: Tucker Carlson and Sean Hannity Retract Claim That CNN Gave 'Scripted Question' to Shooting Survivor
Carlson smirked at the comment, but otherwise kept a straight face.
"The UK is a democracy, purportedly," he said of Hopkins' home country. "You still get to vote there, for the time being."
The World Wide Fund for Nature currently lists the black rhino as "critically endangered"
The quip was par for the course for Hopkins, who always manages to find a way to make explosive headlines when she finds herself on U.S. television. During a previous appearance on Fox News, she "internment" as a possible solution to European terrorism. She has also faced backlash for tweeting out the need for a "final solution" to the world's terrorism problem.
You can watch the moment above.
Related stories from TheWrap:
Tucker Carlson Launches 'Men in America' Series to Air During Women's History Month
Tucker Carlson Shreds Trump Over Gun Control: If 'Obama Had Said That,' We'd Be 'Talking Impeachment'
Tucker Carlson and Sean Hannity Retract Claim That CNN Gave 'Scripted Question' to Shooting Survivor
Tucker Carlson Blasts Macy's for Introducing New Line of Hijabs
Paris, 2 March 2018 - The European Commission recently launched a consultation on "fake news and online disinformation" to which La Quadrature has responded. The current debate about these phenomena seems to be dominated by a prevailing confusion and risks to lead to measures restricting freedom of expression and the right to information. Nonetheless, the big platforms' system of commercial surveillance needs to be addressed seriously, as it disrupts public debate by treating our attention as a commodity.
A spectre is haunting American and European political leaders, the spectre of "fake news". Early in January, Emmanuel Macron announced future legilsation in order to prevent the spread of " false information ", especially during election period. The draft bill is supposed to be discussed in French National Assembly1 end of March.
The European Commission's consultation was closed on 23 February, and the results should lead up to a decision whether European legislation on this topic is needed or not. In parallel, the Commission appointed an expert group charged with submitting a report in March. Both measures exclusively target online content which is "lawful but false', without defining "false".
To foster constructive debate around "fake news and online disinformation" we would like to remind five fundamental observations:
The problem of disinformation is as old as political power itself: the influence of traditional mass media on political power, as well as their tendency to sensationalism, are not recent phenomena;
There is no criteria to define an information in a reasonable way as "false", the veracity of an information should only be examined when this information causes a specific harm to an individual or the society as a whole;
In the very way the Internet was conceived, it is a neutral network, and it differs from other media by the fact that it gives anyone the possibility to express themselves and leaves it up to users to control the information they receive;
Internet could be a tool to considerably widen the public debate, but the automated regulation of this debate, driven by purely economical interests, is heavily detrimental in this regard: in order to sell their advertising spaces, dominant platform favour the spread of information that is most useful in targeting their users;
The advertisment surveillance system of leading platforms, based on the "available brain time"2, turned Internet users, as well as traditional media readers, into commercial products. In this regard, it is not users but services themeselves that are responsible for the dissemination of information that is harmful to balanced public debate.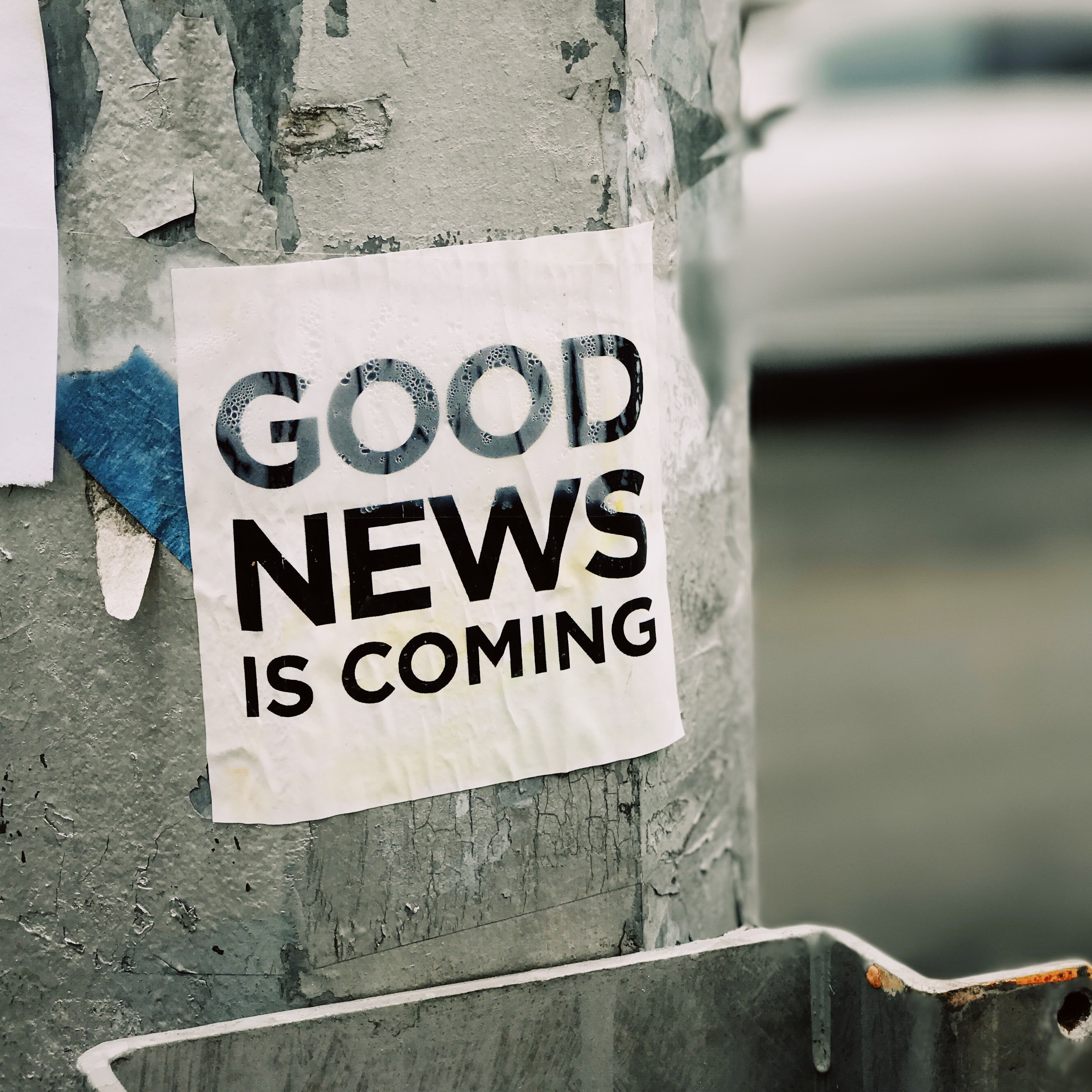 To tackle the problem of disinformation facing automated regulation of the public debate, it appears necessary to consider the following:
In a democracy, the definition of one or multiple truths can only be established by society itself3 (whereby the multiple thruths do not need to be a coherent as a whole);
The automated regulation of public debate by dominating plateforms is highly harmful to this democratic mechanism of establishing thruths, as the value of information is almost exclusively defined by the number of clicks it can generate;
The fact that society, due to automated regulation, is less and less able to establish it's truths, should not lead to the point where this ability is entirely denied and where society is completly at mercy of censorship by governments loosing legitimacy and predatory platforms.
Rather than fighting evil with evil (by encouraging platforms to censorship without taking into account their business model), it is necessary to force platforms to interoperability with alternative platforms and to respect personnal data regulations (which would slow down their harmful influence on public debates).
As a matter of fact, the over-spreading of a certain type of information, according to opaque and purely economic criteria and thus not in terms of public interest, is the inevitable consequence of surveillance practices imposed by centralised platforms on their users. Yet, the General Data Protection Regulation (GDPR) provides that a service provider cannot withhold it's service to a user only beacuse the latter does not consent to the analysis of his or her behaviour (see also the Article 29 Working Party's definition of freely given consent in it's Guidelines on EU Regulation 2016/679).
In this regard, the fact that GPDR coming into effect on the 25th of May is very good news. One can now hope to drastically limit the power of leading advertising platforms in terms of user surveillance, and to make "clickbait content", of which "fake news" are a subcategory, a lot less interesting.
See La Quadrature du Net's response [FR] to the consultation.
1. French lower legislative house
2. An expression made famous by Patrick Le Lay, former CEO of TF1, France's biggest TV channel
3. The discussion between Socrates and Protagoras, reported in Plato's Protagoras, offers an interesting approach to question the origin of what we consider as "truths": it may be an absolute or divine source (as suggested by Socrates), or – in an approach that would be qualified today as relativistic (as suggested by Protagoras) – Humanity itself which would then be "the measure of all things", according to the famous concept
ROME — A rival pair of populist and stridently anti-European Union political forces surged in Italy's election for Parliament, but without enough support to govern the country alone, projections showed early Monday.
With the prospect of a hung Parliament looking increasingly likely, the nation faced a long slog to the formation of a viable government.
"Ungovernable Italy" headlined daily newspaper La Stampa as the early numbers rolled in.
The world is calling for the emergency services after
Ryan Murphy
's procedural police drama
9-1-1
was sold in more than 100 territories including to Sky in the UK. The series, which stars Angela Bassett, Peter Krause and Connie Britton, has been sold across
Europe
, Asia and Latin America by
Twentieth Century Fox Television Distribution
(TCFTVD).
Sky Living
has picked up the drama in the UK and will air it later this year.
9-1-1
, which launched on Fox on January 3…
2018 Bonnie & Clyde?? On Wednesday, Italian newspaper Il Giorno published an article claiming Beyoncé and JAY-Z are going to announce a joint album NEXT WEEK! The publication also reports that the power couple are going to embark on a big summer tour with stops in both the U.S. and Europe. Related: Beyoncé Bares Cleavage! This isn't the first [...]
Is it just déjà vu or could Beyoncé and JAY-Z be holding the mic together, once again?
With Queen Bey's highly anticipated Coachella comeback this April after having to postpone her appearance last year after revealing she was pregnant with twins Sir and Rumi, the timing could be right.
On Wednesday, Italian newspaper Il Giorno published an article that claims the power couple plans to announce their long-awaited joint album next week. According to the publication, Jay and Bey are also gearing up for a summer tour that will travel to stadiums across the U.S. and Europe, including a stop at San Siro Stadium in Milan.
More speculation arose in January when Hot 97's Ebro in the Morning cohost Laura Stylez revealed on-air that multiple sources came to her with news about an upcoming tour announcement. And just last week, according to a few sharp-eyed fans on Twitter, the Ticketmaster website briefly had a page to purchase tickets for a combined tour, but the page was quickly taken down.
You guys… Ticketmaster UK just updated with a "Beyonce and Jay Z" page which I know for a fact was not there before. I suspect they're about to announce a joint tour. pic.twitter.com/fBnNXN2jOM

— mom. (@nathalielibero) February 21, 2018
https://platform.twitter.com/widgets.js
"You guys… Ticketmaster UK just updated with a 'Beyonce and Jay Z' page which I know for a fact was not there before. I suspect they're about to announce a joint tour," one woman wrote on Twitter.
Some fans have theorized that Jay and Bey may drop a joint album on April 4 in honor of their 10th wedding anniversary, which happens to be just weeks before Beyoncé's scheduled to headline Coachella Valley Music and Arts Festival in Indio, California, on April 14 and 21.
In addition to releasing joint singles such as "Crazy in Love" (2003) and "Drunk in Love" (2013), the couple traveled the world together on their On the Run tour in summer 2014.
RELATED: Jay-Z & Beyonce: All the Ways J and Bey Get Paid
During an interview with The New York Times in November,  the "4:44" rapper, 48, confirmed that he and Beyoncé, 36, "started making music together" for a joint album right around the same time that she released her 2016 visual album, Lemonade.
the music she was making at that time was further along," he said. "So her album came out as opposed to the joint album that we were working on. Um, we still have a lot of that music."
Comcast's competing bid to acquire the European pay-TV giant Sky is the just the latest in a string of setbacks for Rupert Murdoch's media empire.
Murdoch's 21st Century Fox already owns a 39 percent stake in Sky, but the mogul has long desired full ownership of the company — including 24-hour news channel Sky News — a dream frequently met with resistance from regulators and impeded by outside scandal.
An existing 2016 bid from Fox to buy out the rest of the company for about $15 million was blown out of the water on Tuesday by a surprise $31 million offer from Comcast. But it's not the first time Murdoch has faced opposition.
Also Read: Comcast Proposes to Buy European Media Giant Sky for $31 Billion
Hacking scandal
This isn't Murdoch's first attempt at a full takeover of Sky. Murdoch's last bid to buy the company was withdrawn in 2011 when his company became embroiled in a phone hacking scandal involving a murdered teenager.
News of the World, a British newspaper owned by Murdoch's News Corporation, was accused of hacking the phones of celebrities and British royals. It was later reported that reporters at the paper had accessed the voicemail of then-missing teenager Milly Dowler, resulting in a number of criminal investigations into the paper's activities.
Eventually, Murdoch announced that the scandal-plagued paper would shut down after 168 years in print.
Also Read: Fox News Scores Appellate Court Win in TVEyes Copyright Case
Following the shuttering of News of the World, News Corp said it would also withdraw its bid for Sky (then called BSkyB), saying that it had become "too difficult to progress [with the deal] in this climate."
Sexual harassment and assault at Fox News
In 2016, Roger Ailes, the Chairman and CEO of Fox News, was ousted after multiple accusations of sexual harassment — including a lawsuit from former anchor Gretchen Carlson. A year later, the network's biggest star, Bill O'Reilly, fell to similar charges when the New York Times reported that at least five women received as much as $13 million in sexual harassment settlements from either O'Reilly or the company.
A number of other prominent men at the Fox, including Sean Hannity, Fox Sports President Jamie Horowitz and Fox Business host Charles Payne faced similar accusations, raising questions about a systemic sexual harassment problem at the company.
Fox News Co-President Bill Shine was forced out in 2017, but Fox continued to take heat from those who said the company didn't do enough to address the crisis, especially after the United States attorney's office in Manhattan launched an investigation into how the complaints were handled.
Also Read: Sky Stock Soars 21 Percent on News of Comcast Takeover Bid
Another bid to takeover Sky questioned by regulators
Five years after withdrawing a bid to takeover the remaining 61 percent of Sky, Murdoch made another offer in late 2016.
That deal has faced its own regulatory hurdles, with British authorities releasing a preliminary report in January saying it would not be "in the public interest" for the company to acquire Sky News and that such an acquisition presented "plurality concerns."
Fox said in a statement at the time that it was "disappointed" by the report, but would await final word from Britain's culture minister, Matt Hancock, who is expected to make a final decision on whether the deal will be allowed to proceed by May 1.
Disney acquires Fox
Last December, The Walt Disney Company announced that it had reached a $52.4 billion deal to acquire the majority of 21st Century Fox assets — including its film and TV studios; regional sports networks; cable networks such as FX, FXX and Nat Geo; and the company's existing stake in Sky.
The Murdoch family's significantly diminished "new Fox" will retain ownership of the Fox Broadcasting network — to comply with FCC regulations saying no one company can own more than one of the so-called "Big Four" broadcast networks — as well as 28 owned-and-operated U.S. TV stations, Fox News Channel, Fox Business Network, FS1, FS2 and Big Ten Network.
Comcast makes a competing offer
Comcast's $31 million offer for Sky marks a 16 percent premium above the existing bid from Fox, attempting to gain its own foothold in Europe.
"We think Sky is an outstanding company," said Brian L. Roberts, Chairman and CEO of Comcast Corporation, in a release issued in the early hours of Tuesday. "It has 23 million customers and leading positions in the UK, Italy, and Germany. Sky has been a consistent innovator in its use of technology to deliver a fantastic viewing experience and has a proud record of investment in news and programming. It has great people and a very strong and capable management team."
Fox, for its part, released a statement on Tuesday saying it "remained committed" to its existing bid.
Also Read: Fox 'Remains Committed' to Sky Acquisition Despite Rival Comcast Bid
According to Alex De Groote, a media analyst with Cenkos Securities in London, Comcast's competing offer, should it win out, would mark a diminished footprint for Fox and Murdoch, but closing the deal to sell to Disney remains Murdoch's focus.
"It would only be a blow if Disney withdrew from Fox bidding, and focused solely on Sky," De Groote said. "But I cannot see that happening. Murdoch will realize more value from Sky now than they could have anticipated. So they will become minority shareholders in Disney, and probably monetize their Sky holding."
"This – Sky – has been a 30 year project for Murdoch," he continued. "They will still own Fox, and News Corp (mainly newspapers). So their influence will be diminished, but still material. Ultimately, 21C Fox does not have the scale to compete, hence the decision to sell."
Related stories from TheWrap:
Fox 'Remains Committed' to Sky Acquisition Despite Rival Comcast Bid
Sky Stock Soars 21 Percent on News of Comcast Takeover Bid
Comcast Proposes to Buy European Media Giant Sky for $31 Billion
Comcast proposed to buy the European entertainment behemoth Sky for $31 billion in cash early on Tuesday, seeking to undercut a long-standing bid by 21st Century Fox.
"We think Sky is an outstanding company,"  said Brian L. Roberts, Chairman and CEO of Comcast Corporation, in a release issued in the early hours. "It has 23 million customers and leading positions in the UK, Italy, and Germany.  Sky has been a consistent innovator in its use of technology to deliver a fantastic viewing experience and has a proud record of investment in news and programming.  It has great people and a very strong and capable management team."
Comcast said it would offer 12.50 British pounds per share, equivalent to $31 billion US for the company, which it said was a 16 percent increase over an offer previously made by 21st Century Fox. The bid pursued by Fox chieftain Rupert Murdoch has been blocked by British regulators, concerned about the mogul's influence over Sky News. The Fox bid is about $16 billion.
To allay the regulators' concern, Fox has offered to create an editorial board with a majority of independent directors, and that had been considered an acceptable path to government approval. Murdoch has continued to pursue the deal with the pay TV giant even as Fox has agreed to sell its movie and television assets to Disney.
Fox already owns 39 percent of Sky. Murdoch has long coveted full ownership of Sky, and especially of Sky News, a 24-hour news channel.
But Comcast stepped into the ring with an aggressive bid, seeking a foothold in Europe.
"Comcast intends to use Sky as a platform for growth in Europe," Roberts said.  "We already have a strong presence in London through our NBCUniversal international operations, and we intend to maintain Sky's UK headquarters.  Adding Sky to the Comcast family of businesses will increase our international revenues from 9% to 25% of Company revenues."
An investor call was set for later on Tuesday, London time.
Here is the news release from Comcast:
LONDON and PHILADELPHIA, PA - February 27, 2018 - Comcast Corporation (Nasdaq: CMCSA) today published a Rule 2.4 announcement (under the City Code On Takeovers And Mergers (the "Code")) regarding a possible offer which is a superior cash proposal to acquire Sky.  Sky is a leading consumer entertainment company in Europe, providing exceptional entertainment and communications services primarily in the UK, Germany, and Italy.
Comcast's announcement of a superior cash proposal of £12.50 per share represents a 16% increase in value over the existing 21st Century Fox offer for Sky.  Comcast's superior cash proposal implies an equity value of $31bn (£22bn) for Sky.
A combination would bring attractive financial benefits to Comcast shareholders, and is expected to be accretive to Comcast's free cash flow per share in year one.
"We think Sky is an outstanding company.  It has 23 million customers and leading positions in the UK, Italy, and Germany.  Sky has been a consistent innovator in its use of technology to deliver a fantastic viewing experience and has a proud record of investment in news and programming.  It has great people and a very strong and capable management team," said Brian L. Roberts, Chairman and CEO of Comcast Corporation.  
Roberts added, "Comcast intends to use Sky as a platform for growth in Europe.  We already have a strong presence in London through our NBCUniversal international operations, and we intend to maintain Sky's UK headquarters.  Adding Sky to the Comcast family of businesses will increase our international revenues from 9% to 25% of Company revenues."
The acquisition would enhance the entertainment, distribution, and technology leadership of Comcast, and importantly expand Comcast's international footprint to more effectively compete in the rapidly changing and intensely competitive entertainment and communications landscape.  The combined business would create compelling opportunities for growth and innovation.
 Comcast will host two conference calls with the financial community today, February 27, 2018.  The conference calls and related materials will be broadcast live and posted on its Investor Relations website at www.cmcsa.com.  Details for the calls are as follows:
In a bid to boost its film business and draw production from the U.S., Portugal has joined the bandwagon of European countries offering financial incentives to filmmakers. The country's new program, just announced, will offers up to 4 million euros ($4.93 million) per project for film and television production. The basic rebate for eligible expenses […]
They both became child stars by playing the same set of twins, albeit almost 40 years apart. For many, when they think of "The Parent Trap," they may think of Lindsay Lohan. But for millions of Boomers, they likely recall the star of the original, Hayley Mills. Most would agree that Lohan's career, and life, have derailed since: Recently, she was seen in a black hijab at a London fashion show. Before that, of course, there were drugs, rehabs, traffic incidents and more.
As for Hayley Mills, she managed to seemingly disappear for awhile, but it turns out she has led a relatively happy and crisis-free life. Lately, she has been appearing on a New York stage in the Off Broadway comedy "Party Face." It is a pleasant, if not particularly trailblazing, endeavor and yet throngs of curious ticket buyers have been filling the venue at City Center. Many are curious women who grew up with "Pollyanna" and more importantly, "The Parent Trap." How would their former idol look at, gulp, 71? Would she sound the same?
The accent and voice are intact, the body is petite, and well, the former child icon is looking very good, as we say these days, for her age.
Also Read: Lindsay Lohan Wants to Star in Joss Whedon's 'Batgirl' Movie
"It has been absolutely wonderful to have so many people, after the show, saying how they grew up with me," Mills said. "I think it takes them back to either a happier time, or to their adolescence, and all that meant to them."
It is worth recalling that Hayley Mills was arguably the most popular child star since Shirley Temple. Though her first film was "Tiger Bay," it was an English indie, made with her father, the legendary British actor John Mills. But she burst onto screens in 1960's "Pollyanna," as the sunny orphan who brought joy to those in an embittered town. The movie begat the new term for the goody-goody optimist — and launched the young star, including earning her an Oscar for a juvenile performance.
That was a Disney film and Walt had his biggest young star since Annette Funicello. His next gift, a year later, was "the Parent Trap," in which Mills played two twins separated when their parents did the same. She officially became the idol of young girls everywhere, who ran to salons to get their hair cropped and grabbed guitars to sing "Let's Get Together." (Which became a hit single.)
Also Read: Jim Parsons Says 'Young Sheldon' Child Star Has 'Habit That Needs to Be Broken'
They watched her grow up on screen for the next five or six years in movies like "That Darn Cat," "The Moon Spinners" and "The Trouble With Angels." She claims returning home to England in between films, as well as being part of a close-knit family, helped keep her on a relatively normal path.
"The whole thing was less crazy in Europe than it was in the States," Mills said. "It was a great childhood in many respects. I loved the Disney studio, and Walt, and there was never any exploitation. Still, I had to forfeit friends, as I was always leaving my boarding school and struggling to catch up. I believe education is fundamental and mine definitely was impacted. There was a price to pay and that kind of fame can be very isolating. I am only grateful I didn't become famous in the time of social media."
Mills did experience at least one taste of nasty gossip. "The Family Way," in 1966, was considered her first "adult" role and her devoted female followers — dealing with their own budding sexuality — were upset that it included a tiny nude scene, and that the actress, then 20, ended up marrying her 53-year director.
Also Read: 9 Former Child Stars Who've Gone From Hollywood to Handcuffs (Photos)
Mills briefly settled down, eventually gave birth to two sons, and tried to manage the juggling act faced by so many women. "I discovered I wasn't good at just being at home, though I loved being a mother," she said. "I thought I might give it up, but it was the family business my whole life. My father acted till he was 97. My mother was a playwright and my sister, Juliet, always acted. Both my sons were involved in the arts. It's a difficult business to escape."
She and Boulting later divorced, and Mills has been in a relationship — this time with a man 20 years her junior. Though she was largely invisible to us for decades, she has been performing, mostly on stage or in television in England. But she leaped at the opportunity to make her New York debut in Isabel Mahon's play "Party Face."
"The script made me laugh," she said. "I loved that it is written by a woman and stars only women. And I jumped at playing this controlling, misguided, but relatable mother." (The kind who says to her grown — and dressed to party — daughter, "I'll tidy up while you go get ready.") She lamented the fact there are not more such roles. "I'm very fortunate to be getting work at this age," she said, "though the longer we live, the better we become as actors, as there is more to draw on. But we all know there is a shelf life for actresses."
Looking back, was it hard to grow up in the public eye? "It's hard to grow up anyway," she said, laughing. The voice is the same, but she doesn't sound like Pollyanna anymore.
Related stories from TheWrap:
Lindsay Lohan to Guest Star on CBS's '2 Broke Girls'
Jim Parsons Says 'Young Sheldon' Child Star Has 'Habit That Needs to Be Broken'
9 Former Child Stars Who've Gone From Hollywood to Handcuffs (Photos)
Ahead of its Berlinale world premiere, Federation Entertainment's thriller
Bad Banks
has scored sales in the UK,
Europe
, Australia and New Zealand. Produced by Letterbox Filmproduktion and Iris Productions, the six-part series is part of the Berlinale Series section which has ramped up over the past few years to bring television to the film festival. Set in the ruthless world of international finance and the stock market,
Bad Banks
has been sold to HBO
Europe
for all…
Amazon
is bulking up its
Europe
an television services with a number of new originals in France and Germany as well as a major acquisition of U.S. legal drama
The Good Fight.
The SVOD service has ordered German crime drama
Beat
, set in Berlin's music scene. The show, which stars Berlin Station's Jannis Niewohner, is produced by Hellinger/Doll Filmproduktion, Warner Bros. Film Productions Germany and Pantaleon Films. It tells the story of a human organ trafficking ring in…
[Nation] The US Department of State and the European Union have slammed Nasa leader Raila Odinga's January 30 'swearing-in' and the shutdown of television stations.
[Radio Dabanga] Khartoum -The European Union Delegation to Sudan issued a statement on Tuesday expressing concern at the detention of opposition political leaders and activists, and seizures of newspapers.
LONDON — French President Emmanuel Macron has suggested that Britain is likely to negotiate a unique relationship with the European Union before it leaves the bloc next year, while stressing that any agreement must be consistent with EU rules.
In remarks released Saturday, Macron told the BBC's Andrew Marr television program that Britain cannot maintain its full access to the EU's single market if it doesn't accept the bloc's founding principles, including the free movement of people and the jurisdiction of EU courts.
I first took an interest in Lauren Greenfield's work when I moved to Los Angeles from Europe 20 years ago. Her book, "Fast Forward," was a vision of everything I feared about raising children in the soulless, culture-free, morally vacuous City of Angels. I interviewed her then for The Washington Post with the barely-veiled terror of a mother of toddlers facing future bar mitzvahs on studio lots (not ours).
That made Greenfield's new documentary, "Generation Wealth," which premiered Thursday night at the Sundance Film Festival, particularly fascinating. The photographer's journey comes full circle as she goes back to seek out the pampered, celebrity high school subjects she photographed for that 1997 book, along with many others, to learn how their lives unfolded from the money-and-fame-obsessed culture of their years at Crossroads, the exclusive private school. (Where of course I ended up sending my own children #karma.)
Also Read: 'Our New President' Brings Huge Dose of Fake News to Sundance
The girl who was homecoming queen and voted "best body" has retreated to a bucolic rural setting where her own daughter is not allowed to watch television. The rebellious, drugged out son of the REO Speedwagon singer has found a path to domestic harmony as a working class dad. And in one of the film's least convincing storylines, a German hedge fund manager – long wanted by the FBI for fraud – comes to embrace more simple mores.
Greenfield asks in the film, as she has through her photography and films like "The Queen of Versailles,"  why our society has come to embrace the hollow values of excess and celebrity over more traditional values of hard work, discipline and simple human connection.
The film works best when it preaches least, and that happens when Greenfield turns the camera on herself to ask if perhaps she is also a slave to excess of a different kind: her own work. We watch her sifting through years – mountains – of photographs and weighing the work, while she recounts the unlikely narrative of her own overachieving family, based in Venice, California and asks: is it all too much?
The evidence: Greenfield's mother was a Harvard doctorate researcher of sociology, her father – also a Harvard graduate – a doting father and doctor. Greenfield went to Harvard as did her supportive producer husband Frank Evers. Greenfield interviews her parents as well as her two sons, aged 15 and 8, and the film's most emotional moment comes when her son Noah lets slip that his mother leaving so frequently to pursue her work projects left a scar – "but the damage is done."
Also Read: Robert Redford Says #MeToo Will Help Women in Hollywood (Video)
It all makes more sense when Greenfield explained during the q&a after the film that "We found the film in the edit room" over 30 months. She added: "It was a very organic, challenging, scary process." Yes, telling the truth can be scary.
The film is disjointed in many respects and veers into annoying when journalist Chris Hedges insists on painting an apocalyptic vision of the American empire – the Greek chorus inserted at regular intervals – and rapacious capitalism.
At this point, decades past the "greed is good" '80s and deep into the administration of our billionaire president, that shift and its consequences may seem obvious. By contrast, Greenfield's willingness to show her own vulnerabilities – such as they are for a workaholic bent on chronicling the decline of western civilization – gives the film its heart.
"Generation Wealth" was acquired by Amazon and Magnolia.